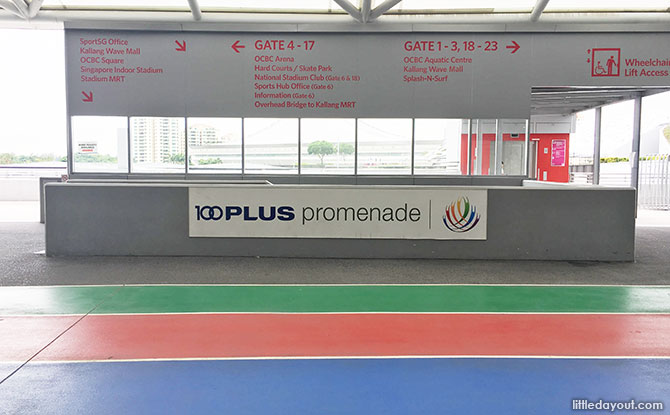 Ringing the National Stadium at Singapore Sports Hub is the 100Plus Promenade with blue, red and green running lanes, sometimes as known as the 100Plus Running Track.
100Plus Promenade: 24-hour, Sheltered Running Track
The 100Plus Promenade is the largest, completely sheltered running track in Singapore. It is free for all to use, and with its location under the shelter of the National Stadium roof, it is suitable for those who wish to exercise in all weather conditions, rain or shine.
The 100Plus running track is open 24 hours a day, 7 days a week. Take note that it may at times be cordoned off when there are big events being held at the Singapore Sports Hub's National Stadium. It was first unveiled in June 2014.
The length of the track is 888 metres and the colours of the three lanes mirror those of the 100Plus isotonic drink.
---
-- Story continues below --
2.4 km Run at the 100Plus Promenade
There are distance markings on the track, specifically on the blue lane, for those who wish to run the Singapore-standard 2.4 km used in the schools' NAPFA tests.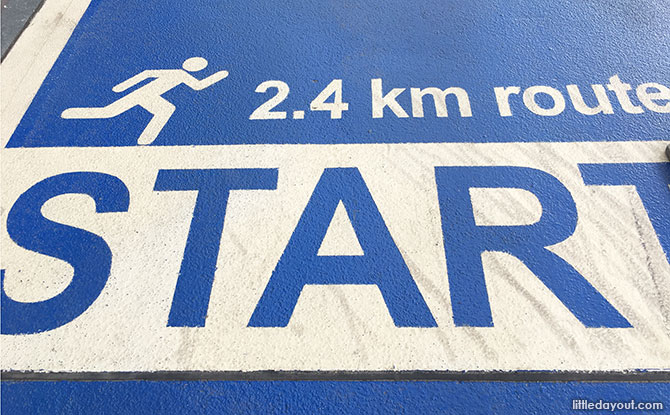 The starting point for the 2.4 km distance can be found just outside Gate 2 of the National Stadium.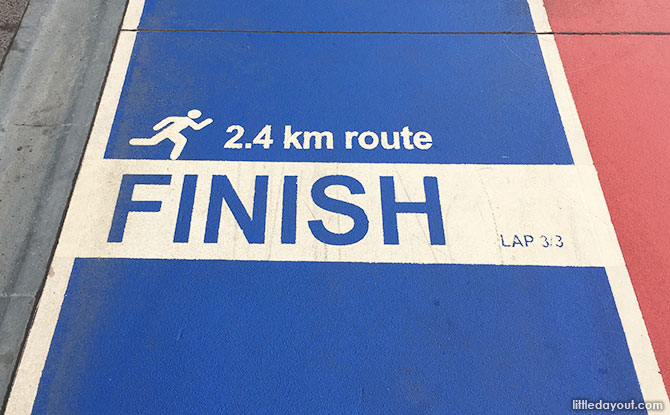 Set off along the track and circumnavigate the National Stadium three times before finishing at the marked out 2.4 km route end point.
Connector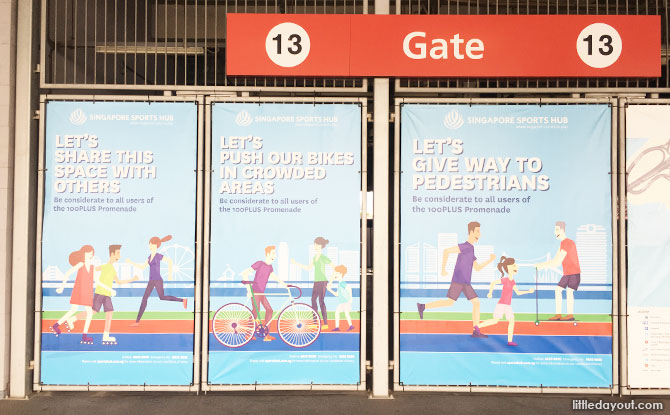 The 100Plus Promenade is a shared public facility so those who are using it are urged to be considerate to one another.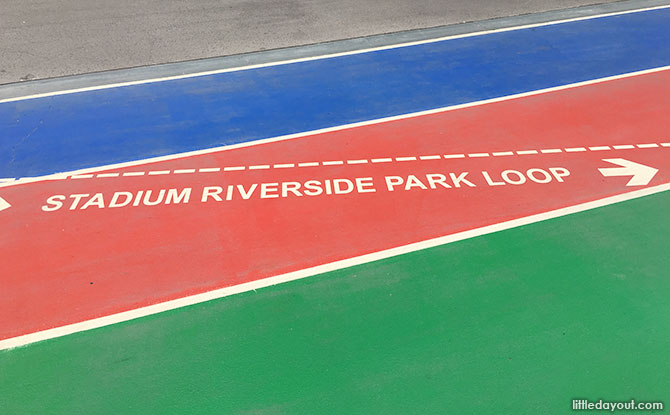 As a sheltered thoroughfare, the 100Plus Promenade also serves as a connector between the Singapore Sports Hub venues and facilities such as Kallang Wave Mall and the OCBC Arena. It is also a connector along external routes such as the Stadium Riverside Park Loop.
To reach the 100Plus running track, beside parking at Singapore Sport Hub, there is also the Stadium MRT nearby. The 100Plus Promenade is found on Level 3 of the National Stadium.