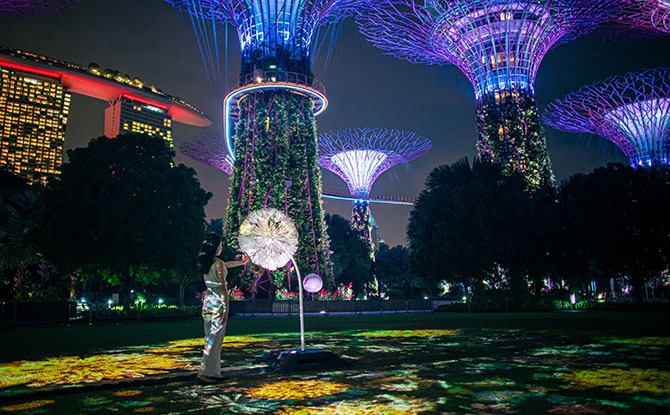 We are quickly heading towards the year-end school holidays! Why not start getting into the mood with activities and things to do this weekend in Singapore, 14 and 15 November 2020. For those who are on off on Monday, it will be a long weekend thanks to Deepavali! From a festive light-up to online entertainment, there is much taking place in Singapore, especially for families.
Here are our picks of what's on and things to do this weekend in Singapore, 14 and 15 November 2020.
---
Things To Do This Weekend In Singapore: 14 & 15 November 2020
From A to Z: The Adventures of Sol and Friends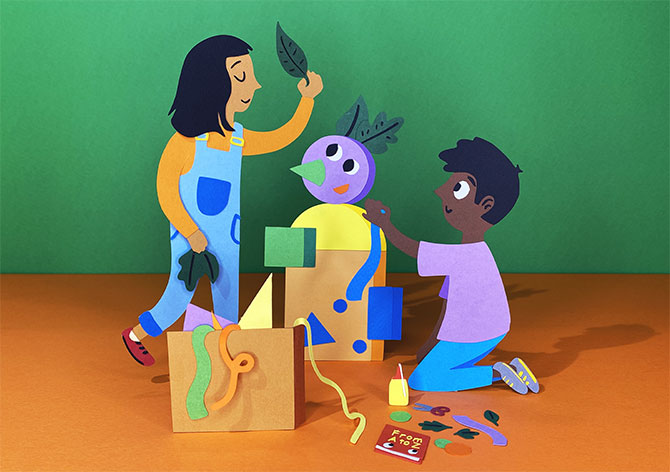 Stay in and join Sol and her three newly found friends as they go on an exciting adventure to find Maxie, her best friend who gets blown away in a giant storm. This theatrical performance features three new characters designed by preschoolers and their parents, and brought to life by Sweet Tooth. Making friends is part of life's adventure! View it when it premieres at 2 pm on Saturday, 14 November.
---
-- Story continues below --
---
Let's Go Tours: Regardless of Race, Language or Religion
This Saturday morning, 14 November, go on a tour to explore one of Singapore's historic districts and gain an appreciation of how we have evolved into the harmonious society that we live in today. Conducted by Let's Go Tours Singapore around Chinatown, the tour will not only highlight the diversity of race and religion in Singapore but also the difficulties faced as the races came together. Limited spots available. Register here.
---
Istana Deepavali Virtual Open House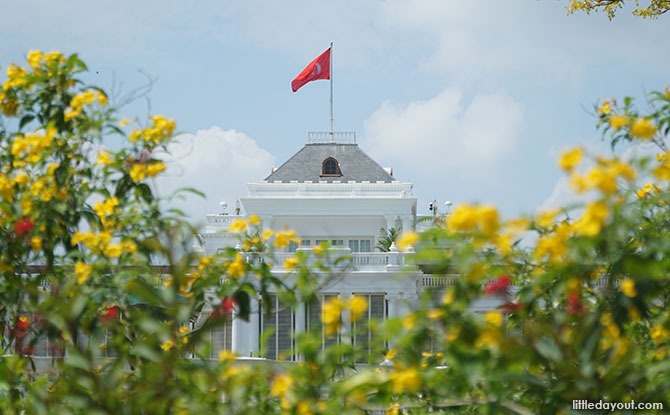 Tune in for virtual "live" tours around the Istana, along with presentations and performances online. The Deepavali Istana Virtual Open House 2020 takes place on Saturday, 14 November 2020. Find out more about what's in store.
---
Circus Weekend
14 and 15 November is a weekend dedicated to the circus arts at Esplanade. Ever wanted to learn how to juggle? Join an online workshop. Or find out from performers Bornfire Circus about their personal creative journeys. There will be online performances and more. Get more details here.
---
Dandelion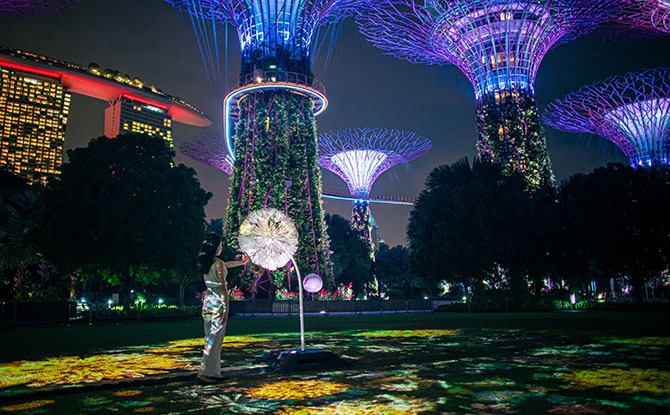 Send your well-wishes to Japan through an art installation at Gardens by the Bay's Supertree Grove. The augmented reality installation is paired with two other sites in Tokyo. Send some dandelion fluff to set flowers blooming in Japan and appreciate the reciprocal flowers sent to Singapore. Dandelion is only on till this weekend. Get the details here.
---
Liberty SAFRA Swim for Hope 2020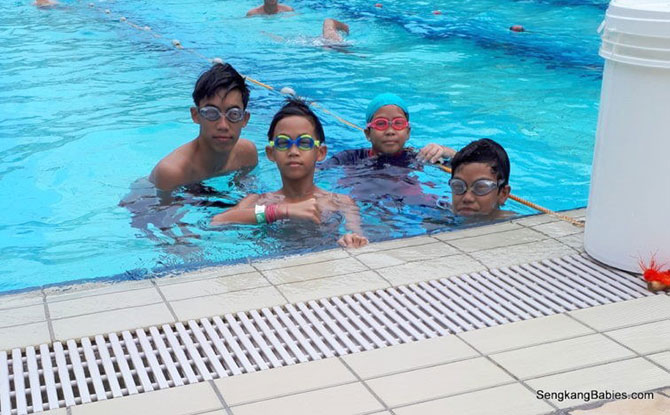 It is not too late to sign up for Liberty SAFRA Swim for Hope 2020. Kids 6 and above only need to swim 1 km to make their contribution to this charity swim. Families can take part together too. Participants can swim anywhere and at any time. The virtual charity swim event ends 15 November 2020. Get the details of Liberty SAFRA Swim for Hope 2020 here.
---
British Council English Enrichment For Young Learners: Early Sign-up Perks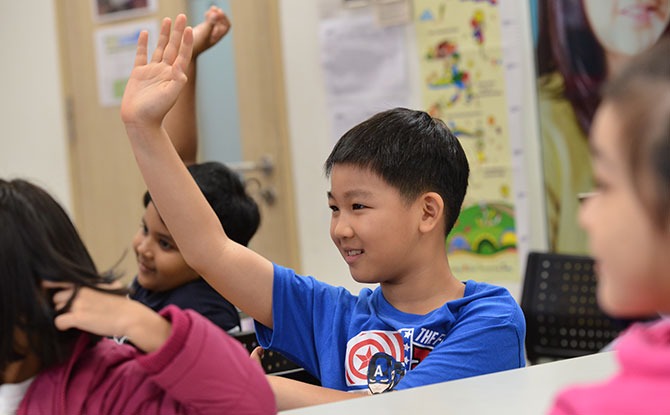 Want to give your child's language a boost in the new year? Registration for British Council's English Enrichment for Young Learners courses has started. There are courses for early years with kids young as 3 years. Courses cover up to GP level at Junior College. Early sign ups before 22 November will be able to enjoy the first two lessons free and waiver of registration fee. Get the details here.
---
Little India Deepavali Light Up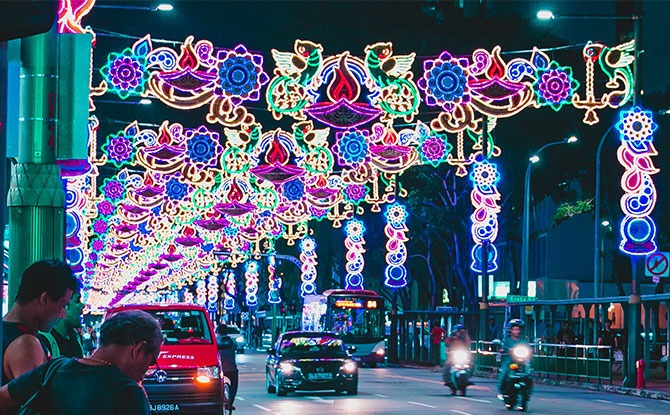 This weekend in Singapore, 14 & 15 November 2020, head out and enjoy the lights and sights at Little India. The Deepavali light up 2020 at Little India is now on. Alternatively, if you wish to pay the historic district a visit during the day, go on a mural hunt around its streets. Find out what you can view here.
---
Jurassic World Café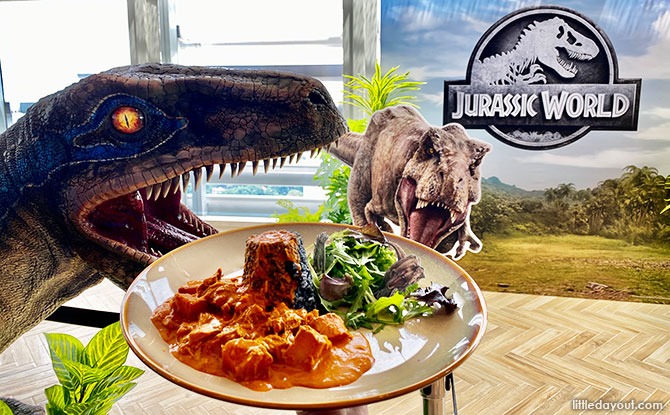 Themed dining takes on Jurassic proportions at ION Sky. Tuck into dinosaur-inspired burgers and other dishes at Jurassic World Café. Bookings are a must. Read our review and get the details of Jurassic World Cafe here.
---
MacRitchie Reservoir Park
MacRitchie Reservoir Park not only offers scenic views of the water but different levels of trails as well. You can choose to either simply enjoy the park grounds, or venture a bit further afield into the forest of the Central Catchment Nature Reserve. For a good challenge, set aside three to four hours and make the walk around the entire MacRitchie Reservoir.