Did you know that swimming 1 km in 30 days can help raise funds for less privileged groups in Singapore? At Liberty SAFRA Swim for Hope 2020, you can help the less fortunate by making a difference one swim stroke at a time.
Swim for Hope is back and taking on a brand-new virtual format for 2020. This means that you can participate in this year's event at your own time from 17 October to 15 November 2020.
---
Make a Splash and Better the Lives of Others
SAFRA's annual charity swim first started off at SAFRA Tampines in 2011. It was so well-received that it has since expanded to five SAFRA clubs. Back for its 10th edition, SAFRA is collaborating with Liberty Insurance to introduce the first-ever virtual swim marathon in Singapore.
Beneficiaries of this year's event are Autism Resource Centre, SAF Care Fund and the Singapore Swimming Association.
Funds raised will go to students with autism and related disorders, SAF servicemen who are disabled, enabling the high performance programmes of the SSA as well as upskilling local swimming coaches and assisting in the training needs of developmental athletes whose parents are struggling financially during this period.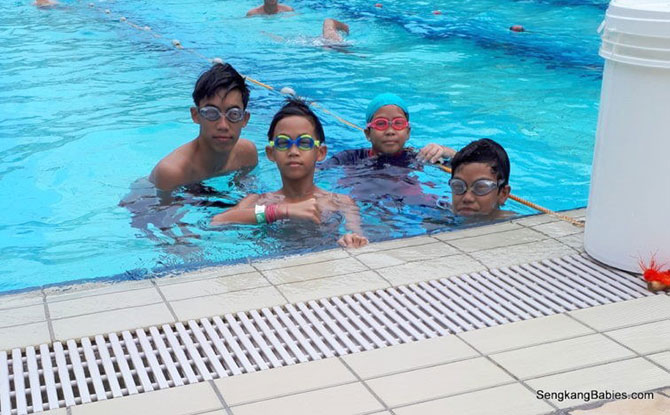 "Everyone can help," said Andy Lee, better known as blogger Sengkang Babies and past participant of Swim For Hope. "I hope kids' pick up empathy through our contributions," he added.
---
Participating in Liberty SAFRA Swim For Hope 2020
For Liberty SAFRA Swim for Hope 2020, participants can swim the required category distance at any pool of their choice and upload the records. The swim distance must be completed between 17 October and 15 November 2020.
The charity event is family-friendly and open to kids aged six and above! It is a great way for children to get some exercise while learning that their efforts count as well.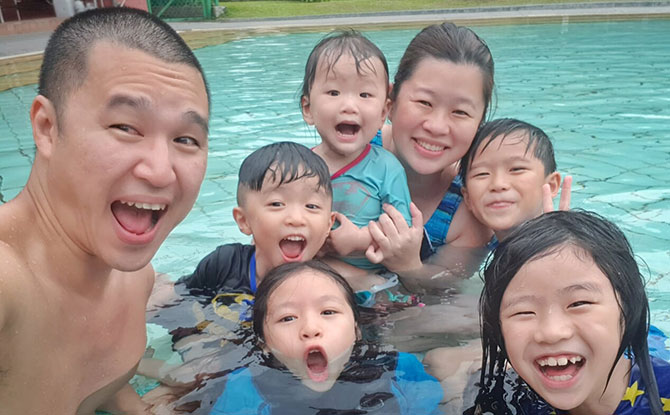 One father who has signed up his family for this year's event is Steven Teo. Also known as theperfectfather, he has first participated in Swim For Hope in 2019.
"It was my first-time swimming laps with the kids and it felt really good," he shared. "This year, there are no excuses not to participate since you can simply swim at your preferred day and time!"
Participants will receive a goodie bag with a medal, event tee and more after completing the category distance.
SAFRA members who sign up will be entitled to a $10 Liberty SAFRA Swim For Hope 2020 e-voucher that can be redeemed at selected eateries at SAFRA clubs.
---
Different Categories for Different Age Groups
Liberty SAFRA Swim For Hope 2020 has categories for individuals and families.
The Resilience category has a target distance of 1 km and is open to children aged 6 and above.
Parents and children can participate together in the Unity Families For Life category. The target distance is 1 km for a parent-child pair.
If you are a practiced swimmer, you may want to enter the Tenacious and Indomitable categories with targets of 10 km and 55 km respectively.
Category
Price
Resilience – 1 km
(age 6 years and above)

$20
Unity Families For Life Parent-and-Child Category – 1 km
(1 parent + 1 child, 6 to 12 years old)
$32
Tenacious – 10 km
(age 13 years and above)
$30
Indomitable – 55 km
(age 13 years and above)
$55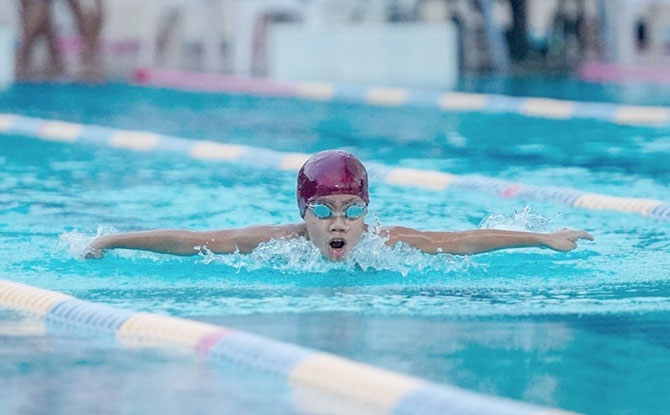 "I hope we can come together and swim hard for a good cause," said Serene Seah, blogger known as xavvylicious and a participant of Swim For Hope.
---
Register for Liberty SAFRA Swim For Hope 2020 Today!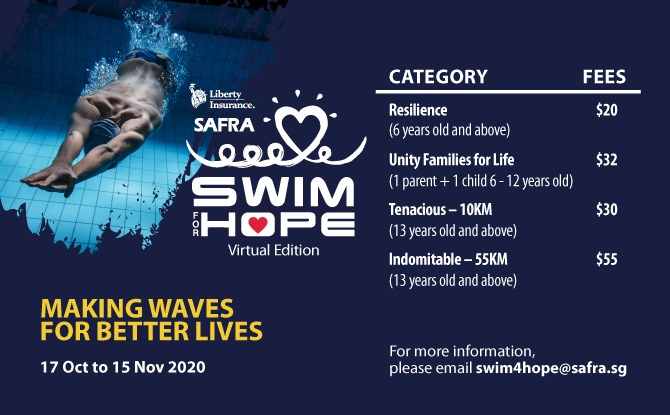 Register for SAFRA's annual charity swim from now till 8 November 2020 and clock in your distance swam between 17 October and 15 November 2020 to help make a splash in someone else's life.
Liberty SAFRA Swim For Hope 2020 is sponsored by Liberty Insurance Singapore.
This feature is brought to you by SAFRA.