Singapore's baby panda cub is finally seeing the world through its eyes!
---
Baby Panda Opens His Eyes on Day 40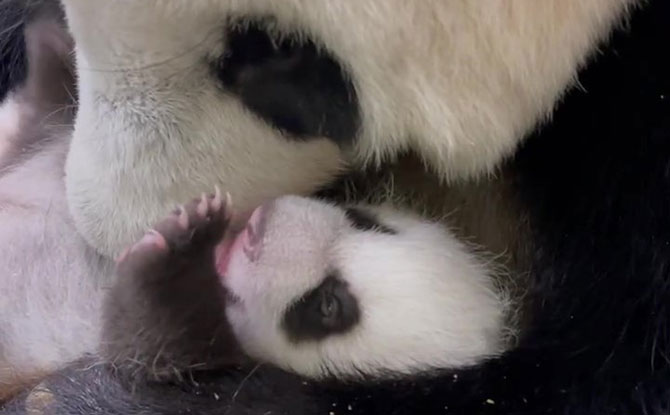 The cub reached another milestone when he opened his eyes on 22 September 2021, Day 40 of this life.
The firstborn of panda parents Kai Kai and Jia Jia continues to grow and now tips the scales at 1870 gram. This close to 370 grams more than from the previous week.