On 30 September 2021, Singapore Zoo welcomed a new foal to its herd – an endangered Grevy's zebra foal.
This is the first birth of a Grevy's zebra foal at Singapore Zoo.
Grevy's zebras are the largest and most endangered of the world's three remaining zebra species (the other two being the plains and mountain). They can be found natively in isolated pockets of Ethiopia and Northern Kenya.
---
New Grevy's Zebra Foal Born at Singapore Zoo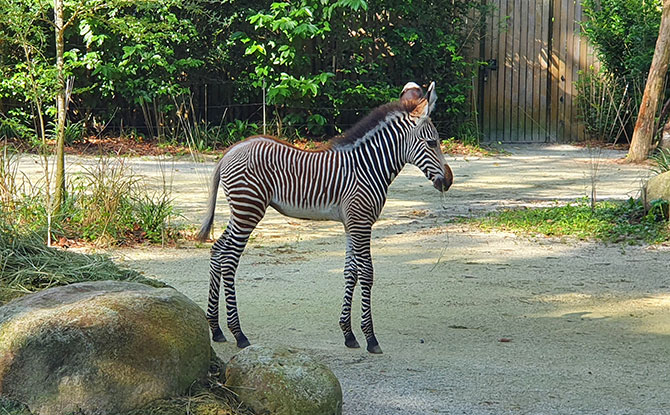 The female foal born at Singapore Zoo has been named Izara, a girl's name of African origin meaning star. Her dad is Desta and mom is Kolle, both six years old.
The herd of Grevy's zebras at Singapore Zoo include two other females Jasiri and Moya. They arrived from the United States' Tanganyiki Wildlife Park in June 2020.
"Every birth is a celebration, and this healthy and active foal will play a part in contributing to the population under human care. With fewer than 2,000 left in the wild and just over 400 under human care, this new addition marks a monumental step in the protection of the endangered Grevy's species," said Dr Luis Carlos Neves, Vice President, Animal Care, Mandai Wildlife Group.