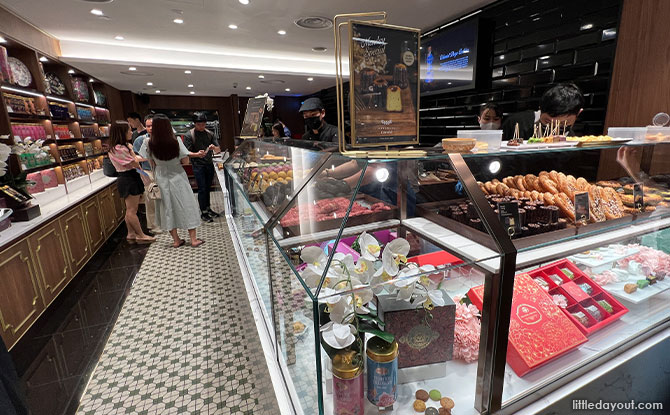 Featuring over 15 traditional fresh bakes with a modern twist, Old Seng Choong has opened brand new Bake-Off Concept stores in prime spots of Paragon Shopping Centre and Changi Airport!
This means that locals or travellers will be able to enjoy the tantalising scent and taste of fresh bakes.
The kitchen is helmed by pastry chef Daniel Tay, who created Old Seng Choong as a tribute to his father, a baker and confectioner for over 30 years.
Daniel's mastery of French pastry techniques melds seamlessly with the well-loved Singapore flavours, resulting in a delightful fusion of culinary traditions.
---
-- Story continues below --
---
Old Seng Choong's Bake-Off Concept Stores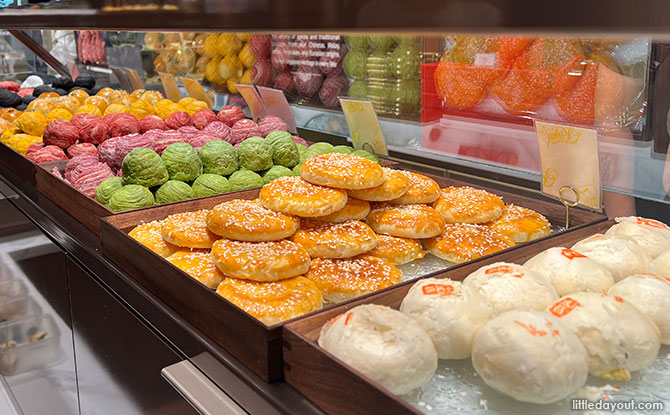 Some of the creations that are exclusive to Old Seng Choong's Bake-Off Concept Stores are flavours like Truffle Char Siew, Royal Sweet Potato with Mochi & Ginger, and Classic Yam with Iberico Ham.
They also offer their best selling Crème Brulee Tart and a new Charcoal Egg Tart.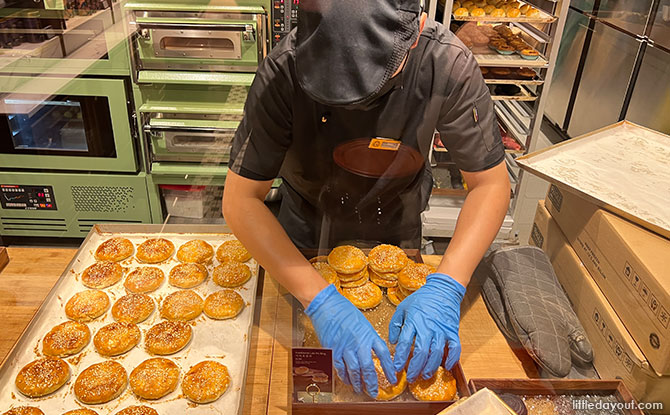 The pastries use high quality butter as the fundamental ingredient in fresh bakes accompanied with precise techniques and timings, to achieve the all-important flaky and puffy crust.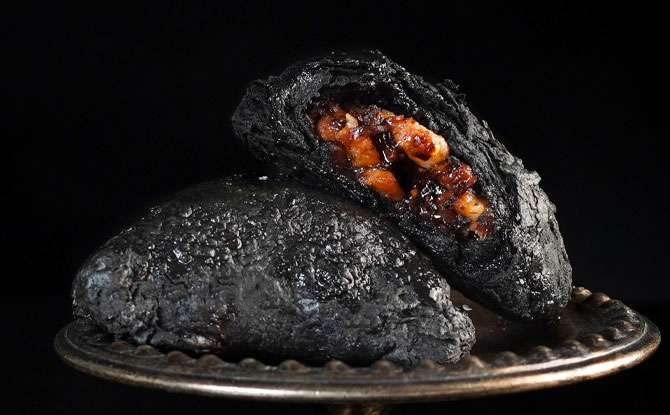 Our personal favourite was the Truffle Char Siew pastry, which was filled with a the savoury and sweet pork flavours from the Char Siew, with aromatic umami truffle.
We definitely went back for seconds and are sure that many will enjoy this decadent treat.
We also really enjoyed the Sweet Potato Mochi pastry. The mix of textures was an enjoyable experience for the mouth and tastebuds.
Another bake not to be missed is Old Seng Choong's Singapore Pandan Chiffon Cake.
Meticulously researched and developed for months alongside Singaporean chiffon cake baker Susanne Ng, this cotton soft and fragrant pandan chiffon cake is made with prime ingredients such as Japanese flour, extra fine Japanese sugar, high quality gula Melaka and pure pandan extract which is slightly fermented for the extra flavour.
The golden brown makes the classic cake a beautiful gift for loved ones and they are sure to enjoy the "melt in the mouth" texture of this cake.
---
Enjoy Local Flavours for a Trip Down Memory Lane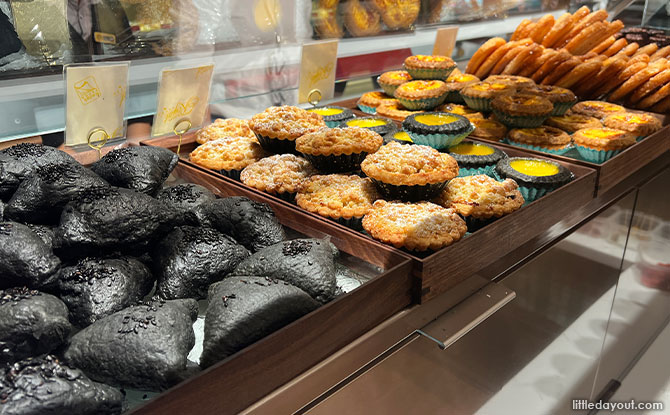 In addition to these meticulously crafted pastries, Old Seng Choong is also famous for its nostalgic old-school cakes and cookies.
Customers can enjoy the flavours of Laksa, Cereal Prawn, and Goreng Pisang in cookie form!
It's like a trip down memory lane with a modern twist.
For more information, visit Old Seng Choong's website or head down to any of their physical Bake-Off Concept stores.
If you enjoyed this story, we think that you will also enjoy this one about a bakery collab.