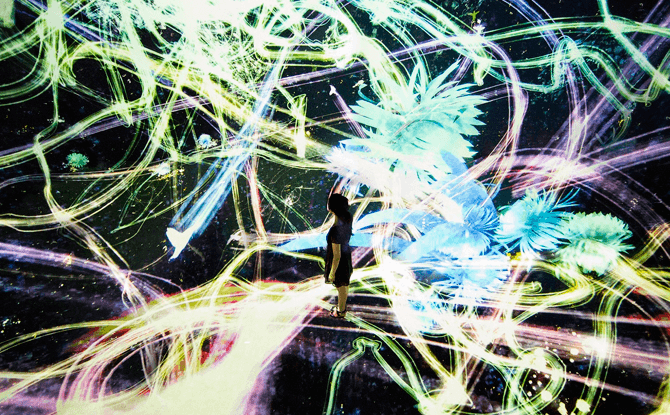 Visitors to ArtScience Museum's Future World exhibition can experience three new installations from 14 March 2017 onwards. These immersive digital art pieces refresh those found at the Nature gallery located at the beginning of the Future World permanent exhibition.
Three New Art Installations at the Nature Gallery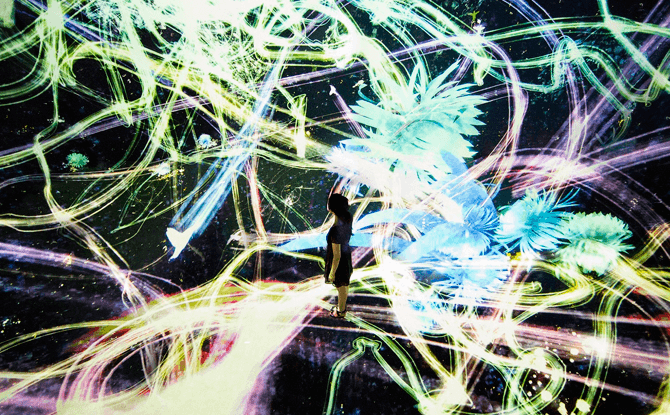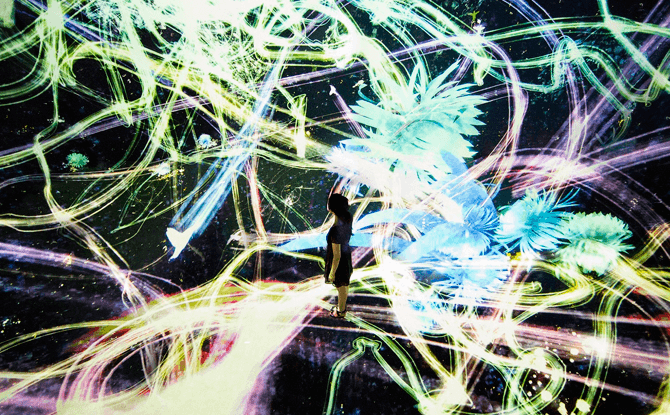 The first artwork comes with an amazingly long title. Crows are Chased and the Chasing Crows are Destined to be Chased as well, Transcending Space is an audiovisual work that depicts the creation of life and features crows swooping through space, leaving behind a wake of light. They represent the Yatagarasu, a mythical three-legged crow believed to be the embodiment of the Sun by the Japanese.
The next installation is Black Waves. This immersive art piece invites visitors to step into a scene filled with digital waves. It aims to remind visitors that humans are an inextricable part of nature.
The third digital artwork is Sliding through the Fruit Field. This playful piece superimposes a digital fruit field on a slide located between the Nature and Town sections of Future World. As a visitor zips down the slide, their movement is tracked and this passes as a swoosh of "energy" to the digital fruit field, causing flowers and fruit to flourish.
Sketch Town Paper Craft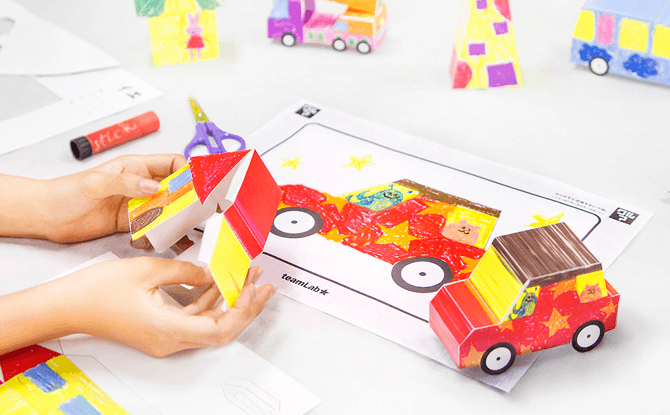 Visitors to Future World can also enjoy the Sketch Town Paper Craft. This activity allows visitors to transform their drawings into paper craft patterns that can then be assembled into three-dimensional paper craft models.
Late Night at ArtScience Museum During the School Holidays
In line with the first anniversary of the Future World exhibition, ArtScience Museum will be opening its doors till 10 pm from 16 to 18 March with special one-for-on entry to all exhibits during this period.
For more information, visit the ArtScience Museum website.
All images: teamLab