Advocates of starting the children young in understanding our history and appreciating museums will soon have something to cheer. A new children's gallery, called PLAY@NMS, is slated to open at the National Museum of Singapore around the end of May 2014.
Billed as a place where history comes alive, the gallery, which includes an outdoor component, will be filled with play areas as the name suggests. Interactive and digital exhibits are expected to engage especially preschoolers.
Read more: PLAY @ National Museum of Singapore Opens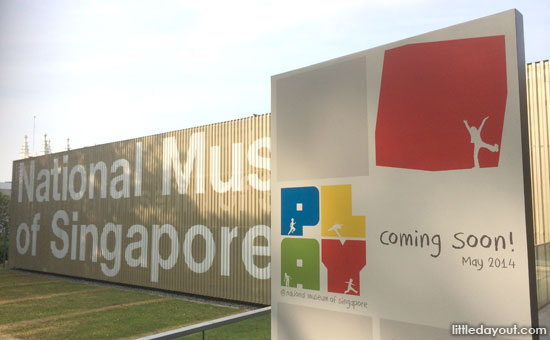 PLAY@NMS will be situated on the third floor of the National Museum of Singapore, closer to the entrance facing Fort Canning Hill. This is the same gallery usually used during Children's Season and the newly revamped space will be launched in conjunction with the seventh installation of Children's Season in 2014.
Read more: PLAY @ National Museum of Singapore Opens