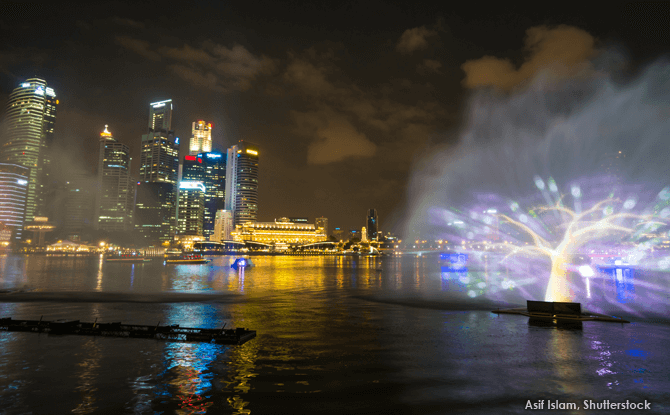 After six years and having been seen by an estimated 4.2 million people, Marina Bay Sands' water and light show, Wonder Full, closes on 2 April 2017. Its last show will take place at 11 pm on that evening.
A new water and light show will take its place, with details to be announced at a later date.
It's Been Wonder Full
Marina Bay Sands first debuted the Wonder Full show in 2011.
The free 13-minute light spectacle makes use of a combination of water fountains that reach up to 20 metres high, visual projections against water-screens and lasers. Its six high-powered lasers can seen up to 55 km away.
It features Louis Armstrong's famous song, What a Wonderful World alongside an original score.
Through its visuals, it tells the universal story of the journey of life and incorporates local elements.
Final Week Show Times
Wonder Full's show times in its final week are at 8 pm and 9.30 pm till 30 March. From 31 March to 2 April, show times will be at 8.45 pm and 11 pm.
Get more details here.