Escape to the Kranji Countryside with your family.
Get back to nature with the kids with farm visits, and look forward to farm-fresh produce and interaction with farm animals.
From the popular hands-on farms at Kranji Countryside, to the stroller-friendly adventure trails of Sungei Buloh Wetland Reserve, as well as cool self-guided heritage trails including World War II sites… the country beckons!
Local Farms at Kranji Countryside
You can fill up an entire day just visiting the farms in Kranji.
---
-- Story continues below --
Kranji Countryside Farmers Market takes places quarterly, so keep tabs on their Facebook page so you won't miss the weekend it happens.
Most of the Kranji farms and food artisans gather together in one place (the venue which hosts the market changes every quarter), making it a fun and convenient way to experience and shop for local produce in one spot. See here for what the Farmers Market has to offer.
If it's not farmers' market weekend, you can still tour the farms in the Kranji Countryside and buy local produce during opening hours. Plan ahead, and you can sign up for farm tours that take you through various farms.
Farmart Centre is a great place for the kids to get up close with farm animals and feed or pet them. These include goats, bull frogs, tortoises, rabbits, birds, fishes and hamsters.
Also, hawker food and local zi char are available. Admission is free for Farmart and Animal Corner.
Bollywood Veggies, a stalwart in the local farming scene, is a must-visit.
If you'd like the kids to have hands-on farming activities or a guided farm tour, remember to book in advance. The bistro offers farm-to-table yummy food.
Visit Hay Dairies and see how they milk goats, and get a taste of the fresh goats' milk.
Stroll through rows of wheatgrass at Kin Yan Agrotech, Singapore's largest commercial producer and supplier of organic wheatgrass. It also produces fresh edible cactuses, aloe vera, pea sprouts, roselle fruit and mushrooms.
Feed frogs, stroke a few, and learn all about them at Jurong Frog Farm. Despite its name, the farm is located in the Kranji/Lim Chu Kang area. Kiss a frog and see what happens!
Uncle William, better known as the Quail Man or Uncle Quail, from Lian Wah Hang Farm will do a show-and-tell on quail farming (check out those cute quail eggs!) within the premises of Farmart Centre.
If you want an extensive guided farm tour across the various farms of Kranji, Uncle William also leads such tours as Kranji Countryside Association's resident licensed tour guide. He can be contacted atunclewilliam@unclewilliam.biz or 9450 0752.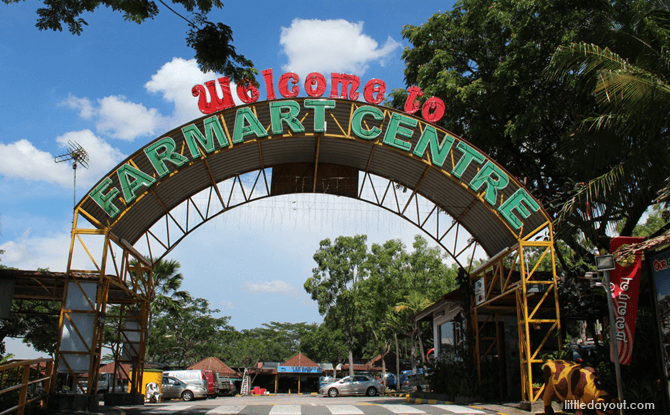 This handy map will help to guide you through the farm locations. Each farm has its own opening hours, so don't forget to check their websites for opening hours and available activities, to avoid disappointment.
For those who don't drive, the Kranji Countryside Express has shuttle bus services from Kranji MRT station. See here for details and bus schedules.
Farm Staycation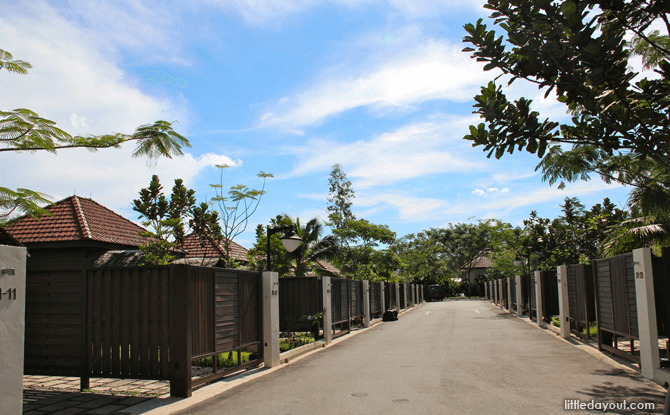 Want to take a break from the city and stay at the countryside?
D'Kranji Farm Resort offers modern villas, fruit and vegetable farm tours, as well as prawning activities on their premises.
Stay up to date on the latest deals and activities at the resort on their Facebook page.
Sungei Buloh Wetland Reserve
Sungei Buloh Wetland Reserve conserves a wetland environment in the North West of Singapore. At the Reserve, you can walk through a series of boardwalks to view the marshland and mangrove swamps.
The Reserve's new extension, which opened in Dec 2014, provides a family-friendly way to explore the area.
While the original Sungei Buloh has been kept as-is with its gravel paths and wooden bird watching huts, the new extension is much more kid-friendly.
Little spots around the extension provide families with young children things to do while maintaining a blend with the natural environment.
Visit the Mangrove Gallery, the Junior Adventure Trail, the Little Heron Deck lookout point, and even a stroller-friendly Coastal Trail that is 1.3km long. Or opt for the gravelly 300-metre Forest Trail.
Walking Trails

Embark on a walking trail around the historic Kranji region.
Some of the highlights of the trail could include the Kranji War Memorial, Kranji Railway, and even the World War II First Landing Site.
You can take the family on a self-guided tour using this overview map.
In the app Crowd Trails, there is a Kranji Heritage Trail curated by Kranji Countryside that takes you through such war historical sites, as well as a history of early farming in the area, and present-day farms like Bollywood Veggies, Lian Wah Hang Quail and Poultry Farm, and Thow Kwang, one of the last surviving dragon kilns in Singapore.
For more ideas on the adventures of urban walking trails using the technology of smartphone apps in Singapore, see here.