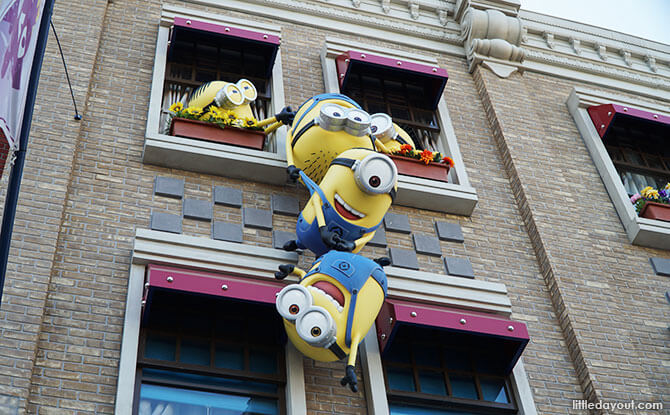 Who doesn't love the bright yellow, gibberish-speaking minions? And Universal Studios Japan in Osaka has got to the ultimate minion-lover's paradise.
Universal Studios Japan – A Minion-lover's Paradise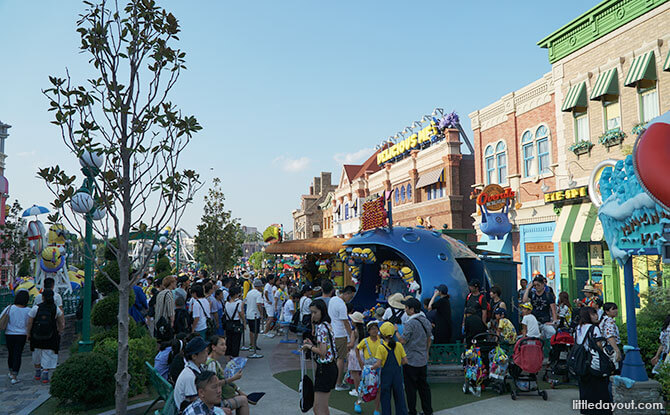 Not only does Universal Studios Japan have the whacky Minion Park area (packed with non-minion little ones) but it is overflowing with take-home souvenirs for minion fans too.
The combination of creative Japanese packaging with the adorable, made-for-marketing minons is a marriage made in Despicable Me heaven. Faster than you can say "banana", you can expect to encounter a ton of minion-mad merch at USJ.
Here is a visual rundown of some edible minion goodies we spotted on a recent visit to Universal Studios Japan, Osaka.
---
-- Story continues below --
---
Minion Biscuits with Chocolate and Caramel Sauce
With additional crunchy bits to top it off, because chocolate and caramel alone won't do.

---
Minion Instant Noodles
Must be difficult to eat with so many eyes staring at you.

---
Minion Cookies
Bello!

---
Banana Milk Candy
Banana. Of course.

---
Banana Chocolate Sandwich Cookies With Pop Candy

---
Assorted Minion Snacks
When you can't decide what to buy at Universal Studios Japan.

---
Minions Potato Chips
Po-ta-toe.

---
Minion's Tart Cookies

---
Cream Sandwich Soft Cake

---
Assorted Biscuit Box

---
Minion Cake
We always knew they were soft in the middle…

---
Rice Snacks
This cracks us up…

---
Minion Rolls

---
Minion Wafers

---
Minion Pasta Snacks
Cute AND crunchy! 
Purchase your USJ admission tickets
We bought our Universal Studios Japan e-tickets from Klook, an authorised re-seller of USJ tickets. When you purchase your tickets, you will receive an e-voucher with a QR code. Proceed directly to the gates and scan the QR code to enter the park.
You can purchase your Universal Studios Japan e-tickets from Klook here.
Little Day Out is an affiliate of Klook. While the price of the admission tickets is the same as those bought from the ticketing booth, Little Day Out receives a small commission for each ticket purchased for Universal Studios Japan through our Klook link.