Hatching a plan for a laugh? Egg jokes and puns can be a great way to have some fun and share some glee. Whether at breakfast, lunch or dinner, these egg jokes and egg puns are a great way to get everyone feeling the sunny side up.
Silly egg jokes are sure to go down over-easy at the table. Get ready to be tickled by these eggy jokes.
---
Funny Egg Jokes & Puns To Crack A Smile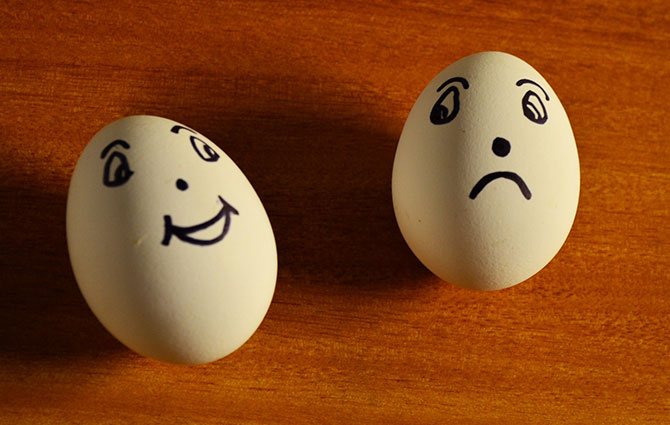 1. How do you make an egg roll?
Push it down a hill.
2. Where do eggs go to pump gas in their cars?
The Shell station.
3. What did one omelet do when it didn't like the other omelet?
It egg-nored the other omelet.
4. Where can you learn all about chickens?
In an hen-cyclopedia.
5. What did the egg do when it saw the frying pan?
It scrambled.
6. What do you call the smartest omelet in class?
An egghead.
7. Why did the omelet study so hard?
To prepare for the egg-xam.
8. Why did the hen lay an egg on an axe?
Because she wanted to hatchet.
9. What did the egg do when it was not feeling well?
It went for an egg-xamination.
10. Why did the Easter Egg hide?
Because it was chicken.
11. What did the chicken do when it needed to checkout at the supermarket quickly?
It went to the egg-press lane.
---
Crackin' Egg Jokes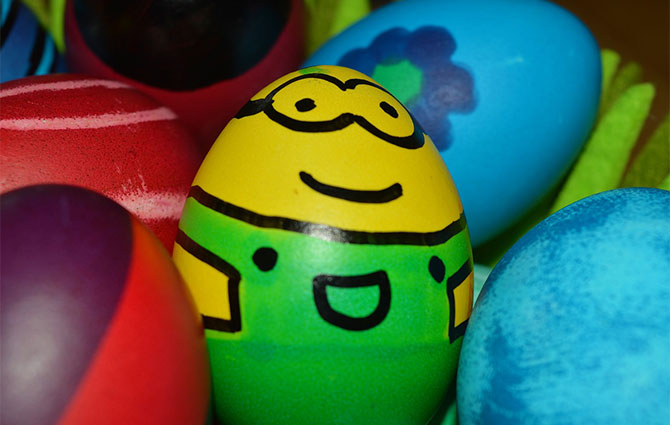 Because they frequently use wordplay, puns, or unexpected twists that surprise people and make them laugh, egg jokes can be amusing. In fact, you may often find humour in the silliness of simple egg jokes.
12. Why don't people crack puns around egg whites?
Because they can't take a yolk.
13. How did the Easter Bunny feel at the end of the day?
Egg-hausted.
14. What is an omelet's favourite type of coffee?
Egg-spresso.
15. What did the egg say after it sneezed?
Egg-cuse me.
16. What was one egg comedian angry with the other egg comedian?
For poaching his best yolks.
17. What type of egg should you be wary of on April 1?
A practical yolker.
18. What is the best Christmas present ever?
A hard boiled egg. Because it is hard to beat.
19. Why was the egg unhappy after losing a game of chess?
Because it didn't like being beaten.
20. Why do eggs go to school?
To be egg-ducated.
21. What happened to the egg that went to war?
It got shell shocked.
22. How did the two eggs escape from jail?
They hatched a plan.
23. How do chickens ship out their eggs?
Federal Egg-sress.
24. Why did Snow White call her pet chicken?
Egg White.
25. What is an egg's least favourite day of the week?
Fry-day.
26. How do chickens get buff?
By egg-xercising.
---
More Egg Puns and Jokes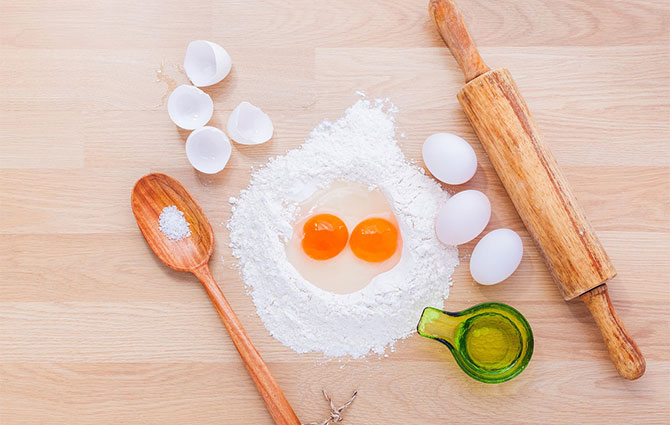 Eggs are a common and well-known object, so jokes about them can be relatable to a broad audience. Silly egg puns and jokes are a great way to lighten up the mood with humour.
27. Where do penguins keep their eggs?
In an egg-loo.
28. Why don't eggs make good safes?
Because they are easy to crack.
29. Why did the egg go on safari?
Because it wanted to go on an egg-pedition.
30. What crime did the ranger arrest the egg for?
Poaching.
31. What city goes by the nickname the Big Egg?
New Yolk City.
32. Why did the omelet get an award?
Because it was egg-ceptional.
33. Why did the egg fail its driving test?
For egg-celerating uncontrollably.
34. Why did the thief steal the eggs?
Because he likes them poached.
35. Why were the eggs scared of the chef?
Because he beats them.
36. Who tells the best egg puns?
Comedi-hens.
37. What do you call an omelet that acts strange?
Egg-centric.
38. Why did the man put all his eggs in one basket?
So it'd be easier to shop at the supermarket.
39. Where does the Easter bunny get his eggs?
From an eggplant.
40. How many eggs can you put in an empty basket?
Only one – after that it's not empty anymore!
41. What do you call an egg that is the head of a major corporation?
The Chief Egg-xecutive Officer.
You may also enjoy these Easter jokes and the birthday jokes!