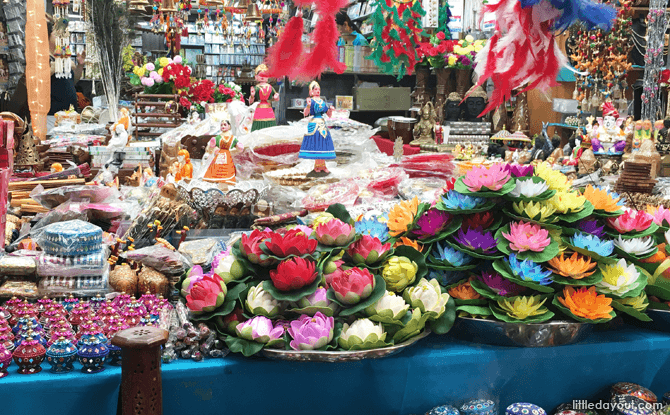 Take in the festive sights at the Deepavali Festival Village 2017 from now till 17 October, the eve of Deepavali.
Also known as Diwali, Deepavali or the Hindu Festival of Lights celebrates the victory of good over evil.
Festivities at Little India
In Singapore, the historic district of Little India has been adorned with radiant lights for this important festival.
The Deepavali Street Light-Up 2017 takes place along Serangoon Road and Race Course Road till 12 November 2017, 7 pm to 12 am.
Deepavali Festival Village 2017
Two larger-than-life elephant statues welcome visitors at the start of Serangoon Road.
The Deepavali Festival Village 2017 is also located close by. It can be found along Campbell Lane and Hastings Road, next to the Indian Heritage Centre and the Little India Arcade, opposite Tekka Centre.
With Hastings Road turned into a pedestrian-only mall till 21 October 2017, bustling bazaar stalls selling festive goodies, glittering decorations and sweet delicacies have taken over the streets to form the Deepavali Festival Village 2017. The bazaar stalls are open from 11 am till 10 pm.
Here is a look at the some of the colourful sights at the Deepavali Festival Village 2017.