In Little Day Out's Countries of the World series, we ask expatriates living in Singapore to tell us more about their home countries, their cultures and traditions. In this feature story, we learn more about South Korea.
Korean culture – from K-dramas to K-pop to Korean food – is very popular in Singapore. Singaporeans are very much in love with all things Korean.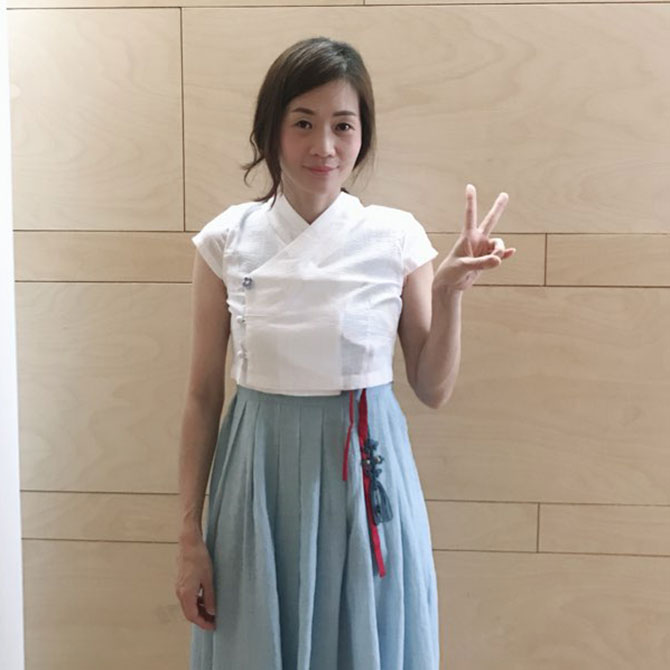 How well do we actually know Korea and Korean culture? We interviewed Lee Jee Eun, General Manager of the Korea Tourism Organization (Singapore) to learn more about her country.
Located at Korea Plaza along Church Street, the Korea Tourism Organization (Singapore) provides those planning a visit to Korea with information including brochures, maps and travel guides about the country. Activities such as language classes and food making are also held there. There is even a Photo Area where visitors can try on a Hanbok (traditional Korean dress) and take a picture.
---
-- Story continues below --
Little Day Out: What type of food is most representative of Korea?
Jee Eun: Hanseongsik – It's kind of set menu for Korean food. It has rice, soup and 5-6 side dishes. Every region has its own style of Hanseongsik using their own vegetables and sauces. The side dishes could reach 3-9 including meat, fish and Kimchi.
What is your favourite time in Korea?
It's Chuseok, at the beginning of the autumn in Korea. The weather, food and long holidays, everything's so perfect. We eat Songpyeon at Chuseok, rice cake made with sugar and sesame. I just love it!
How are birthdays traditionally celebrated in Korea?
Normally, we celebrate our birthdays with family. The unique thing in Korea, during a birthday celebration, is that we eat Miyeokguk – seaweed soup – on the morning of our birthday. Eating Miyeokguk on the morning of our birthday means the wish for a long and healthy life in Korea.
What is one thing that people would be surprised to learn about your country?
There are actually a lot of different types of kimchi in Korea. Some which are not spicy and this kimchi is unique depending on the region.
What is a traditional gift in Korea?
We normally give the food to friends and relatives as gifts such as Korean traditional rice cakes, cookies and fruits.
If people were to visit your country, what is one souvenir that they should bring back home?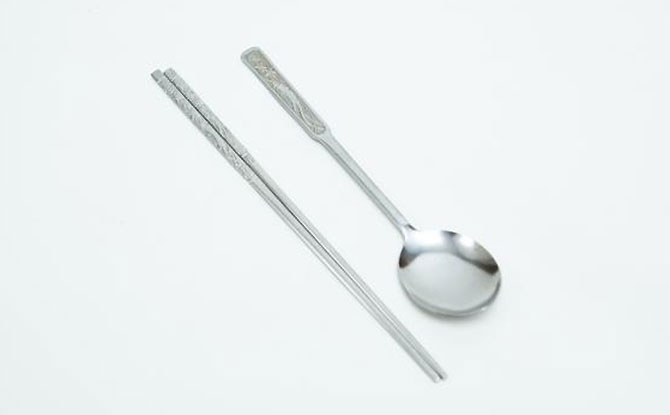 It could be the spoon and chopstick set which we, Koreans, use every day. They can be made from wood, aluminium and silver and are very affordable and light to carry.
What is your favourite place in Korea?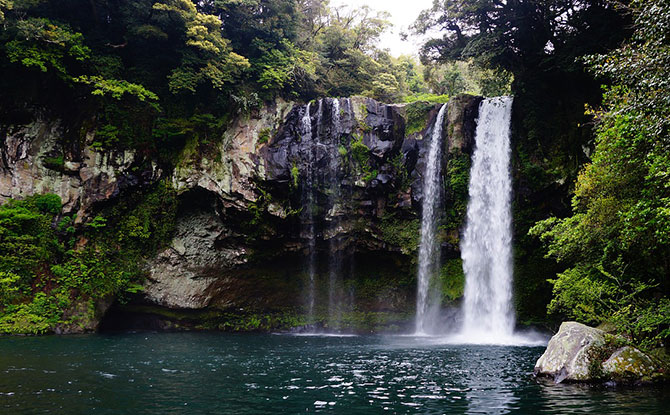 I love Jeju Island so much, there are so many things to see, enjoy and eat. Every time I visit Jeju Island, new restaurants and cafes are popping up, and the landscape is so beautiful with Hanasan Mt. and seaside.
What do you miss most about Korea?
I got here just 3 months ago, so I am still adjusting myself here. I don't miss Korea yet, but if I have to choose something, I miss the mild autumn wind and the colour of foliage, yellow and red.
---
Interesting Facts About South Korea (Republic of Korea)
Capital: Seoul
Language: Korean. The Korean alphabet was created by King Sejong in 1446.
Flag: The South Korean flag is called the taegukki in Korean. At the centre of the flag is a symbol of duality and harmony, or yin and yang. At each corner of the flag, there is a trigram formed from a combination of whole and broken lines. These represent the elements of sky, fire, water and earth.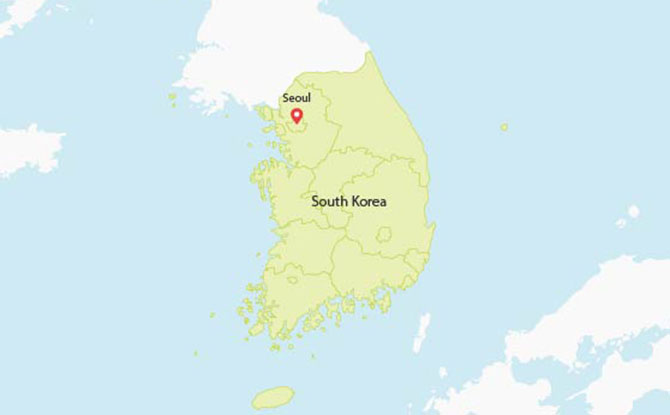 South Korea with Provinces by FreeVectorMaps.com
Geography: South Korea is located on the Korean Peninsular in North Asia. It has a land border with North Korea and neighbours China and Japan. The country is about the size of England.
Major cities: Seoul, Incheon (where the airport is located), Busan (South Korea's second-biggest city) and Jeju (a popular holiday destination).
Typical Korean dishes: Kimchi (a traditional dish made from fermented vegetables), Bulgogi (grilled meat) and Bibimbap (rice with various vegetable and meat ingredients).