Korean movies, K-pop and Kimchi are the three Ks South Korea's Seoul is most famously known for. Yet, two Seoul searching trips later, the first with my bestie and the next with my extended family and four kids, left me with not just these Ks, but a kaleidoscope of vibrant experiences as good as Korean Ginseng Chicken Soup is for my soul.
Steeped in culture and tradition, yet juxtaposed with the modern comforts of a cosmopolitan city, Seoul offers the young and grand an exciting cinematic backdrop to explore.
Seoul Significant
Amidst the skyscrapers and traditional homes are six of the remaining great gates and small pagoda-style gateways, vestiges of the Joseon Dynasty, dotting the capital city.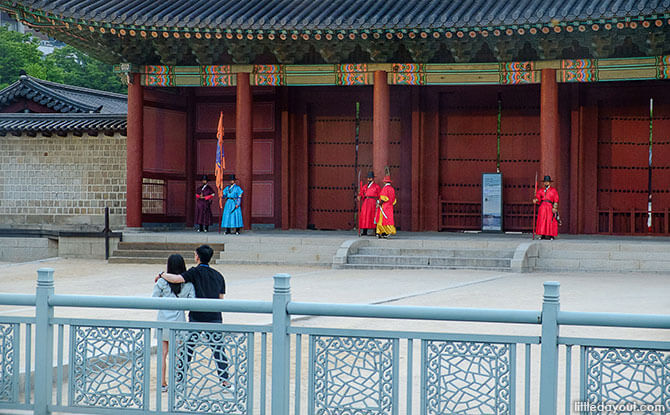 ---
-- Story continues below --
Of the five palaces, the oldest and grandest Gyeongbok and the best-preserved Changdeok are the most frequented by tourists. With the kids, we chose to take a short morning walk through the small Unhyeongung Royal Residence, which was within walking distance of our hotel at Insa-dong.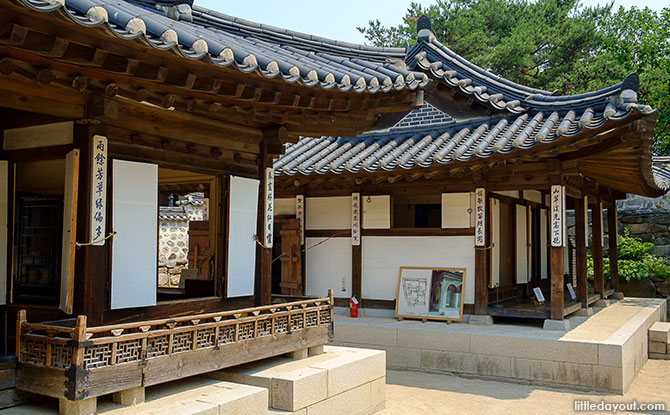 Namsan Hanok Village, with its five restored traditional Korean houses, a pavilion and traditional garden, gave us an insight into how Koreans used to live.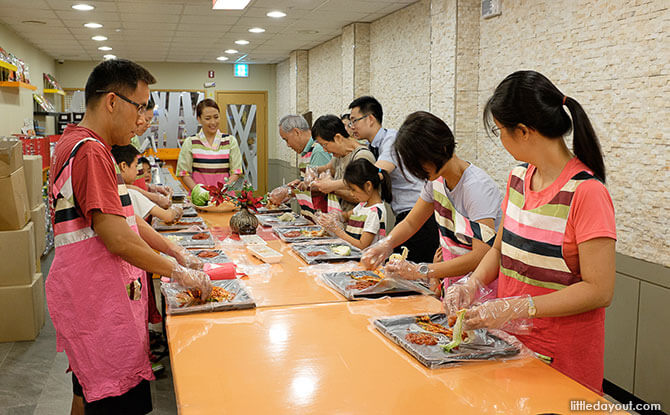 At the SonghakKhim Store, a three-in-one stop for tourists, we had a quick lesson on how seaweed is harvested from the clean waters of the Western Sea while chomping on crisp laver. We also a fun time making preserved cabbage (kimchi), one of the world's top five healthiest foods, and trying out traditional Korean clothes (hanbok) against traditional Korean sets.
Seoul Scenic
For a panoramic view of Seoul, we headed up to Seoul Tower, atop the 262-metre peak in Namsan Park. Here's a tip: don't forget to visit the toilets with floor-to-ceiling glass windows giving you the most gorgeous views while you are 480 metres above sea level.
For another scenic sight, we took a 1.5 hour drive to Nami Island in Gapyeong City. Made popular by the Korean drama "Winter Sonata", the beautiful getaway was originally a hilltop that became an island following the construction of Cheongpyeong Dam.
Seoul Shopping
Choices are aplenty at the many shopping districts within Seoul, from the dazzling lights of the financial and fashion district of Myeong-dong with its trendy boutiques and luxury department stores to Samcheong-dong's main street lined with cafes, quaint shops and galleries.
Over at Insa-dong, the cultural centre of Seoul, one can soak in the sights of traditional Korean clothing (hanbok), traditional paper (hanji), traditional teas and folk craft. At Dongdaemun, more than 20 malls and specialty stores carry a full range of inexpensive fashion from head to toe.
My family's favourite was Namdaemun, home of South Korea's largest wholesale market. We weaved through a fraction of the over 10,000 stalls on the many streets packed with the best bargains on accessories, cosmetics, handicrafts, ceramics, Korean food and imported products.
Seoul Scrumptious

 
The top shopping spots are filled with a variety of delicious street food, sizzling away on the grills. After the long walks, our tummies went on gastronomic adventures with bimbimbap, bulgogi, pork bone stew (gamjatang) and more.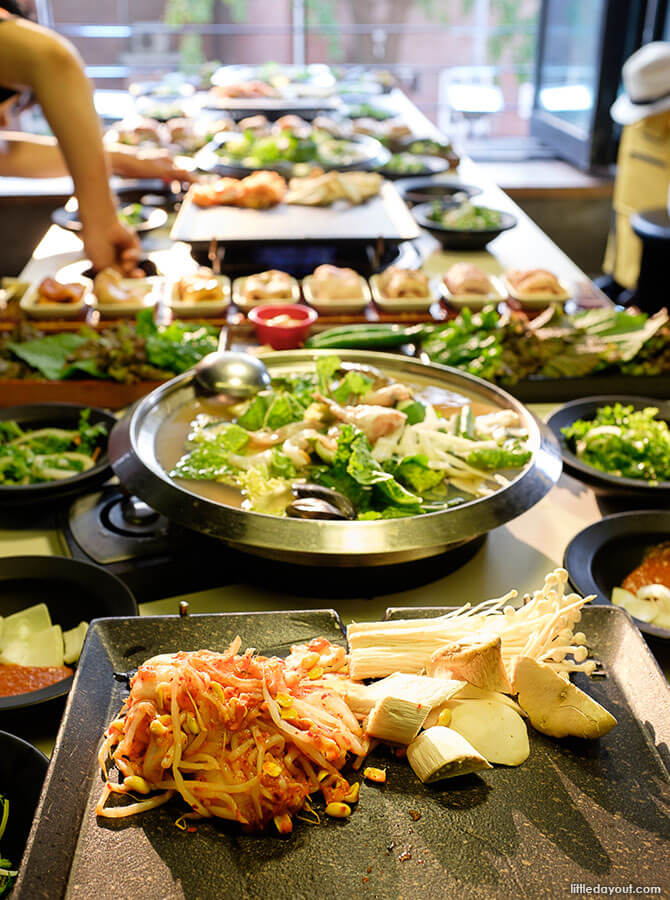 An interesting experience was the well-marinated eight-flavoured beef and pork Samgyupsal Wu Hua Rou Barbeque. And of course, there was the unforgettable good ole Korean Ginseng Chicken Soup.
Seoul Superb
A trip to Seoul would not be complete for the kids without a visit to a family-friendly resort. We visited Everland Resort, a theme park and zoo rolled in one, which gave us kiddie rides, roller coasters and a whole day of family fun. 
With all the walking and exploring came the talking and discovering that make a holiday complete. Deeper ties were forged and all I can say was that it was a Seoul good holiday.
Affiliate Links
South Korea Railplus Transport Card