Car-Free Sunday May 2018 returns to the Civic District and Telok Ayer with a ton of family-friendly activities for all ages. Here are some highlights of the 27 May 2018 event which takes place on the first Sunday of the mid-year school holidays.
Highlights Of Car-Free Sunday May 2018
---
Families for Life Celebrations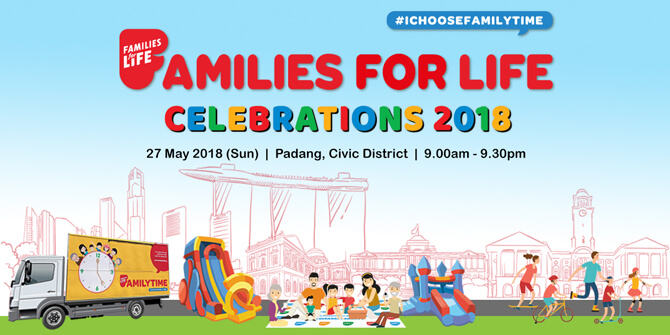 Start off the day with the annual Families for Life Celebrations at the Padang. Held in conjunction with Car-Free Sunday May 2018, the Celebrations start from 9 am in the morning with highlights including a Breakfast Picnic @ Padang, Bouncy Wonderland and Art & Craft activities. Families for Life Celebrations ends with an evening picnic and movie screening from 4 pm till 9.30 pm at the Padang.
---
Active Mobility Activities
With the cars off the road for Car-Free Sunday May 2018, take to the streets on personal mobility devices. Rent a bike at from the kiosk in front of Victoria Theatre, try out a double-layered bike at St. Andrew's Road or browse through the Personal Mobility Roadshow where vendors will be showcasing different PMDs. Level up your skills at a Safe Riding Programme by the Land Transport Authority on a fun training course at Connaught Drive.
---
Sports Activities
On Car-Free Sunday May 2018, you can make your own kite (8.30 am to 9.30 am) or try shooting foam-tipped arrows in an archery fun-play activity (9.30 am to 10.30 am) at the Empress Lawn. A HPB i-Run will also be held at St Andrew's Road while ActiveSG will be organising try-outs for sports like dodgeball, disc golf and badminton fun play at Connaught Drive and Esplanade Park.
---
Family Activities
There will be a Kids' Zone by NParks at Esplanade Park with activities such as pebble painting and plant propagation on Car-Free Sunday May 2018. Giant building blocks at Connaught Drive can also be used by children to build their own imaginative playgrounds. Trishaw rides will be offered at St Andrew's Road in front of National Gallery Singapore too.
---
Arts and Cultural Activities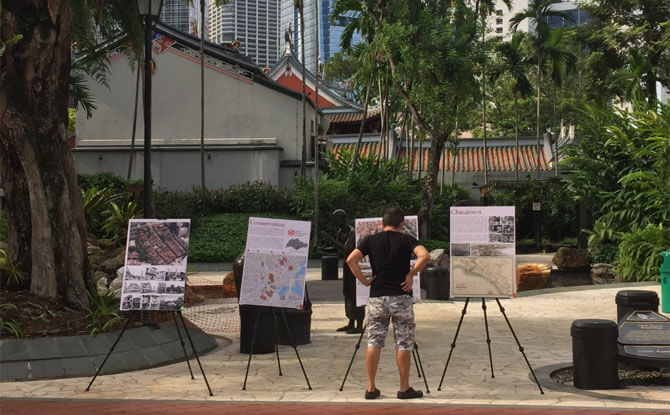 At Telok Ayer Street, pay a visit to Blast to the Past, an installation set up by Chinatown Heritage Centre featuring photographs of old street hawker, five-foot ways and early developments in Singapore. Families can join in a Chinatown "Go Trishaw Go" Storytelling & Treasure Hunt and go on a trail that leads around historical landmarks in Chinatown (pre-registration required). An Art Jam Corner will be set up beside 137 Telok Ayer Square and heritage tours conducted around the district as part of Car-Free Sunday May 2018.
---
Overview Map
Here is an overview of the activities taking place at the Civic District and Telok Ayer for Car-Free Sunday on 27 May 2018.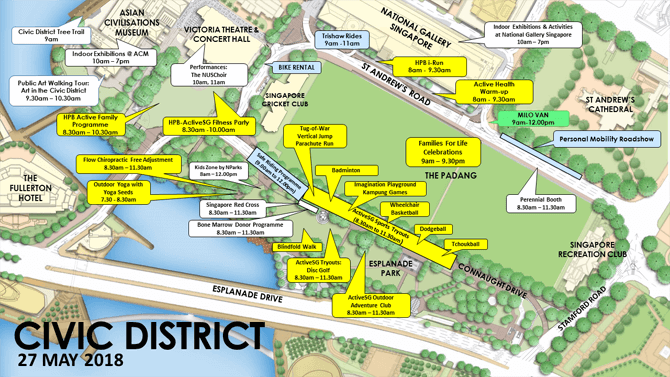 For more details and full listings of programmes taking place on Car-Free Sunday May 2018, visit the Car-Free Sunday website.
Top image: Source