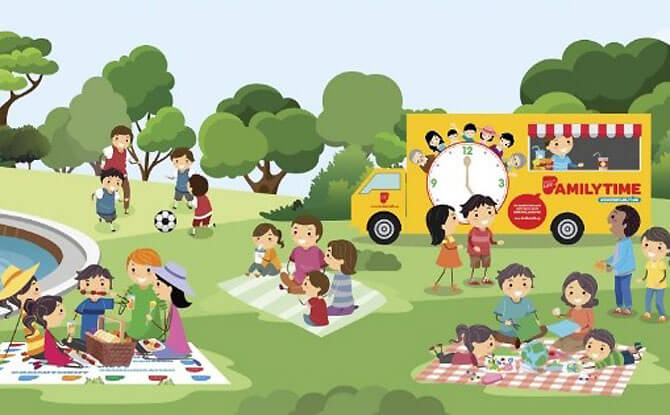 Families for Life's My Family Weekend returns from 31 August to 2 September 2018, getting the September school holidays 2018 in Singapore off to racing start with a series of family-friendly activities for all to enjoy.
My Family Weekend kicks off on Friday, 31 August, with more than 230 employers who have pledged to support family life at the workplace. This day also coincides with Eat with Your Family Day where organisations are encouraged to allow employees to leave work early at 5 pm to enjoy a meal with their families.
My Family Weekend Picnic @ Singapore Botanic Gardens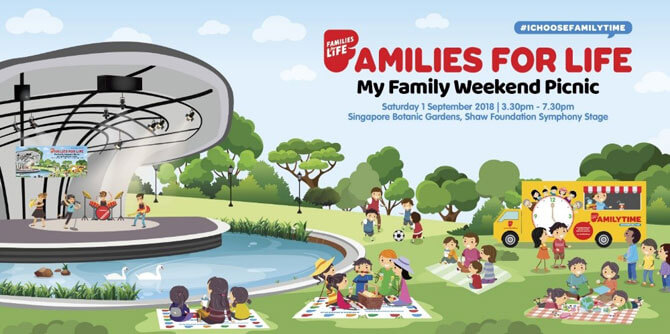 Families for Life My Family Weekend gets into full swing on Saturday, 1 September 2018 with My Family Weekend Picnic @ Singapore Botanic Gardens. Starting from 3.30 pm, activities which families can look forward to include customising their own tote bag or challenging each other to a game at the Families for Life Mobile Café.
Families can also make a Family Time Box – a DIY box which can be used to store mobile phones to encourage families to switch into "off screen mode" and enjoy time with each other.
---
-- Story continues below --
The My Family Weekend Picnic @ Singapore Botanic Gardens will culminate in a concert at the Shaw Foundation Symphony Stage with music performances by Abby Simone, Kollective and Jack and Rai.
My Family Weekend Fun Day @ Circular Road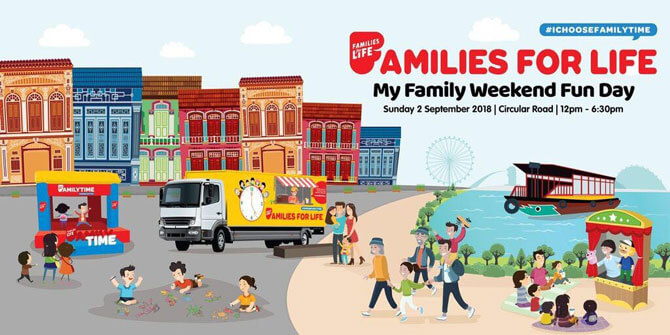 The fun continues on Sunday, 2 September with My Family Weekend Fun Day. Families can look forward to an afternoon of activities and performances in the CBD at Circular Road from noon till 6.30 pm.
There will be puppet-making, doodling and kiddie rides. Other activities include puppet shows and a food street. The Families for Life Bouncy Castles will also be out at the UOB Promenade.
Family River Cruises which also will ply the Singapore River from 4.30 pm. Registration for the Family River Cruises starts from 12 pm till 3.30 pm. Limited slots are available on a first-come-first-served basis.
Partner Events
Other family-friendly events being held in conjunction with My Family Weekend include a Halal Hawker Trail, a charity run, SINDA's Family Day Out and many others.
For more information on My Family Weekend, visit its website here.