You would have seen in pictures before but nothing beats seeing the Arashiyama Bamboo Grove in real life. With tall, green bamboo shoots reaching skyward, the Arashiyama Bamboo Grove provides an ethereal experience.
Essentially Arashiyama
The Arashiyama district is one of the most visited areas in Kyoto. What this means is that if you arrive during the late morning or afternoon, you can expect to share the experience at Arashiyama Bamboo Grove with many other visitors. If you wish to experience the bamboo grove in a quieter manner, make plans to pay the sight a visit early in the morning or late in the evening when there are fewer camera-crazy crowds around.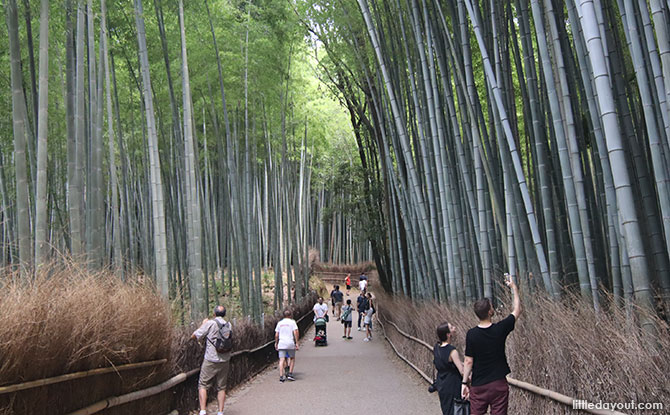 However, even with the crowds, the Arashiyama Bamboo Grove is undoubtedly one of the most beautiful spots in Kyoto. The oft-photographed path which leads through the green grove is open all day and just a short walk from the Arashiyama train station.
The railings which line the path are fabricated out of old, dried bamboo.
---
-- Story continues below --
Walk the Narrow Path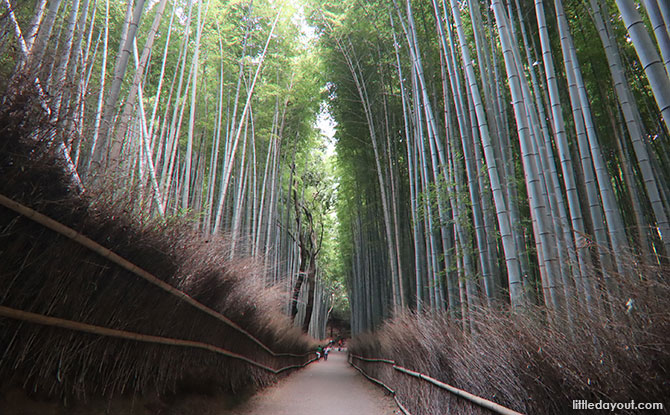 You can choose to walk through the grove along the narrow path. If you do, take the time wait for the wind to blow through the bamboo. The sound created by the wind is considered part of the essential soundscapes of the area.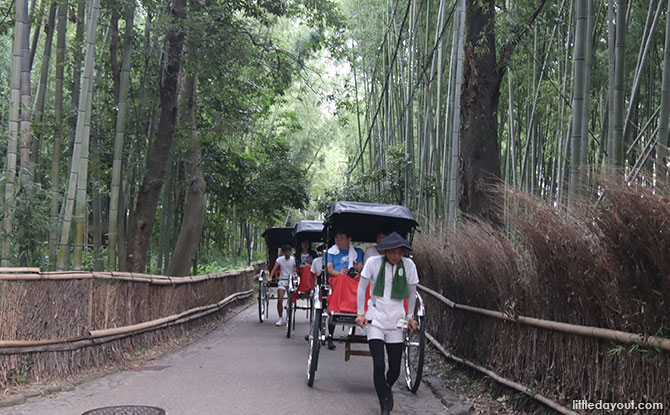 Alternatively, if you want a more exotic means of travel through the bamboo forest, hire a rickshaw and get pulled along through the bamboo grove in a carriage by a young man as part of a larger tour of Arashiyama.
From the Arashiyama Bamboo Grove, you can head on to visit the other sights in the area such as the famous Togetsu-kyo bridge and the Tenryu-ji Temple. The temple is one of Kyoto's five major temples and a UNESCO World Heritage Site. Also close by is the Okochi-Sanso Villa, the former home of the famous Japanese silent film star Denjiro Okochi.