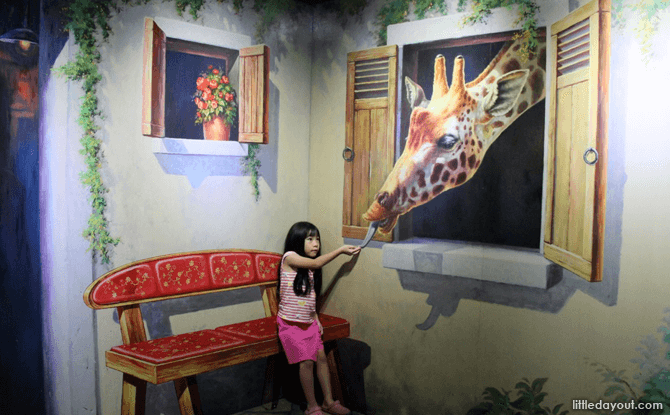 [Editor's Note – The Alive Museum has closed.]
Shutterbugs rejoice!
Alive Museum Singapore, located at the third floor of Suntec City shopping mall, close to Towers 3 and 4, is a dream come true for itchy trigger fingers and fun-seekers out for an incredible snap.
Filled with over 80 trick art pieces designed to fool the eye, don't expect to be passive viewers of artwork at this Museum. Instead, you become an integral part of the art at this dazzling, 3D optical illusion museum.
There are trick art pieces, digital art and object art pieces. Each providing a different dimension of fun, they allow you to step into the artwork and create your own personalised memories.
Trick art dates back as far as the 15th and 16thcenturies where painters would play with perspective to show off their skills. It is therefore fitting that the first section of Alive Museum opens with classical-style paintings. There is a painting of a lady whose left and right legs change length depending on which side you look at the picture from, and other Old Masters, updated with a twist. This provides a foretaste of the many more art objects to come.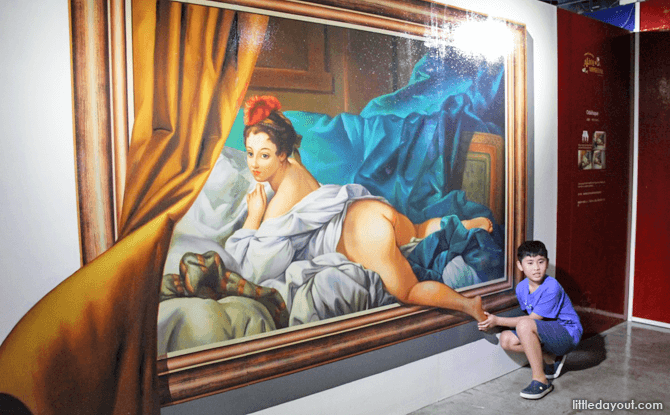 Stepping further into Alive Museum Singapore and classic paintings give way to quirky objects that you can step into.
Unlike other museums or galleries where visitors are kept behind a velvet rope, Alive Museum Singapore is a high-touch museum. You are expected to touch, climb, clamour and plaster yourself all over the artwork. Do so and you will have superheroes and celebrities bowing at your feet.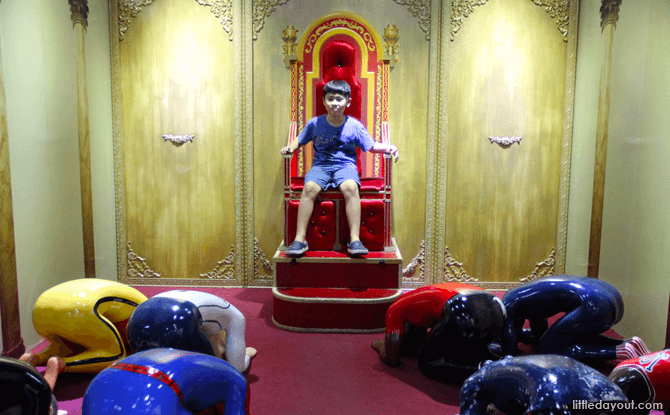 Throughout the Alive Museum, there are plenty of spots to live out your fantasy. Whether posing as The Little Mermaid or cozying up with dashing, wonder-heros, there are plenty of recognisable figures around the Museum's corridors.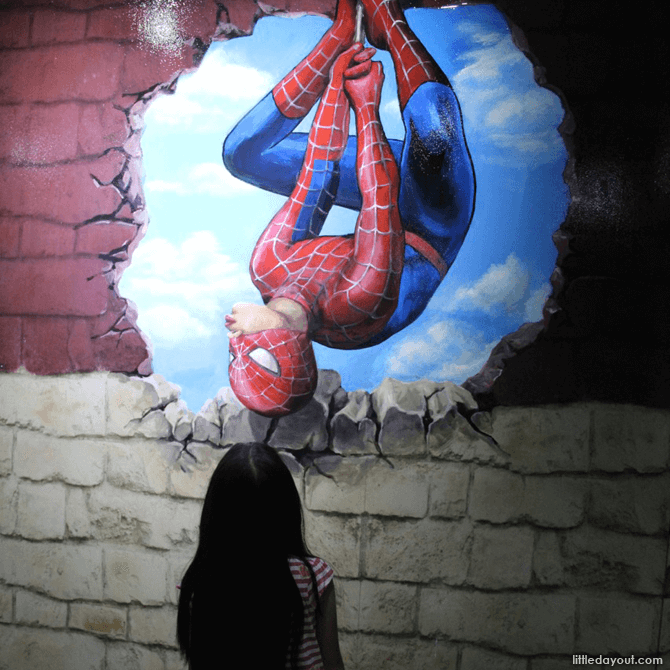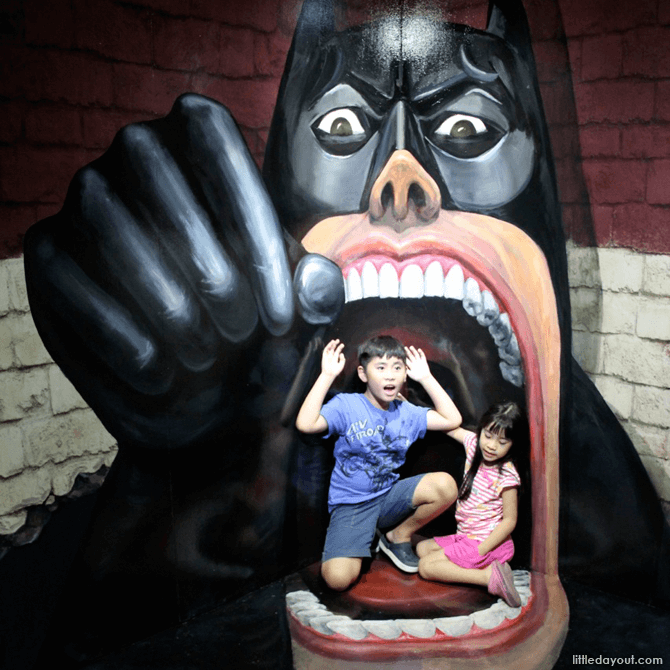 Of course, there are some irreverent spots too. These just serve to inject a (soft) serve of humour into the experience.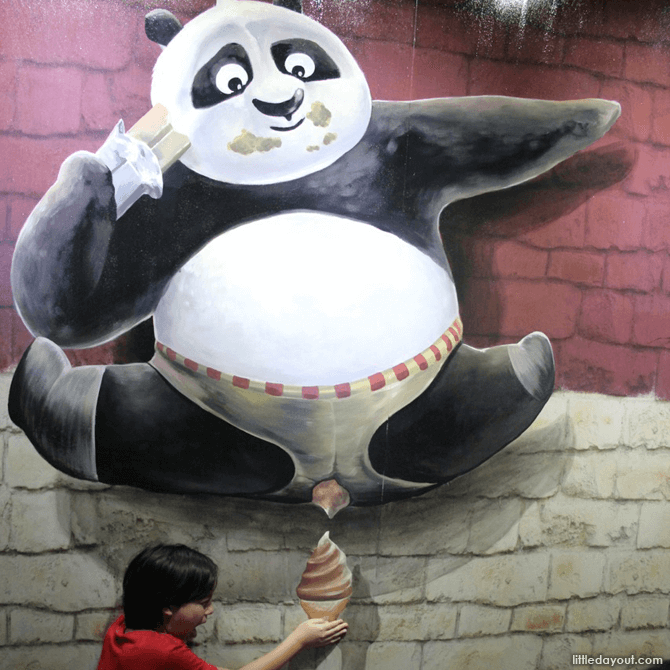 To get the best angles for the photos, be sure to shoot from the marked photo points and stand at the pose points. Experiment with camera settings and angles. The shots are often best taken without flash. Don't be afraid to get down on the floor, especially in the name of taking some fun and incredulous shots. Having said that, come comfortably dressed. Ladies, it may be best to wear pants.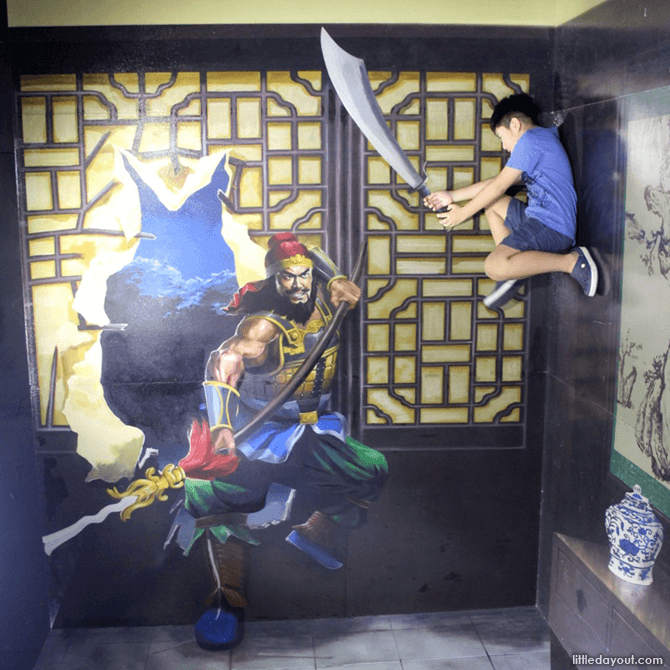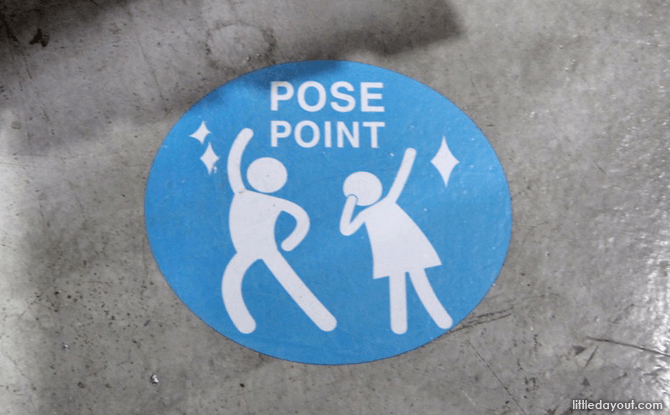 Alive Museum originates from South Korea where it first opened on Jeju Island in 2009. Specially for the Singapore branch, several scenes incorporating familiar Singaporean icons have been created to lend a local touch.
Ever wondered what would happen if Marina Bay sprang a leak or dreamt of taking a shower under the Merlion? What it'd be like looking down at the Benjamin Sheares Bridge? Put on your best expression and strike a pose!
With so many exhibits laid out over Alive Museum Singapore's 10,000 square feet, there are plenty of scenes to keep the family occupied and kids running from one exhibit to the next. If you intend to take a picture at every station, expect to easily spend one-and-a-half to two hours inside Alive Museum Singapore.
There are no heavy-going art lectures, wizardly curators and stern-faced gallery minders at this museum. Instead, expect to have a light-hearted, tongue-in-cheek and whimsical time. In fact, the best way to enjoy the time at the Alive Museum is to come ready to strike a pose and be prepared to say 'cheese' plenty of times!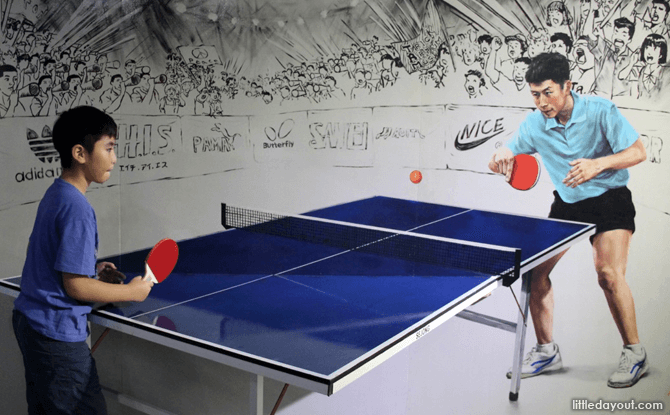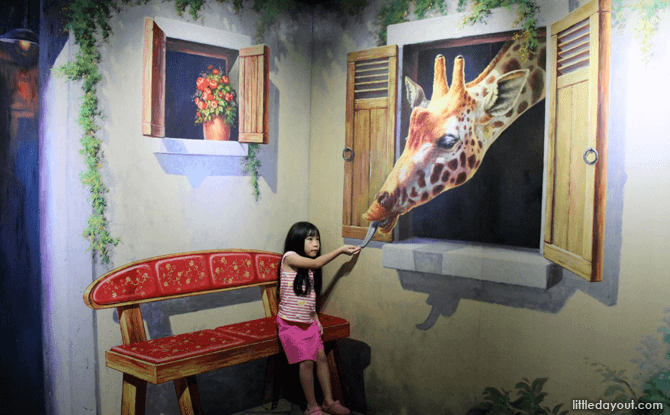 DETAILS
Alive Museum Singapore
Address: 3 Temasek Boulevard #03-372, Suntec City Mall (between Towers 3 & 4), Singapore 038983
Tickets: Adults $25, Child (aged 3-12) $20, Family Package $60 (2 adults, 1 child, $10 for each additional child)
Opening Hours: 10.00 am – 10.00 pm daily (last admission at 9 pm)
Website: www.alivemuseum.sg