[Editor's Note – The Alive Museum has closed]
Whilst queues have been building up outside of Trick Eye Museum since its official opening on 8 June 2014 and its promotional 50% off tickets offer till 22 June 2014, another 3D optical illusion museum – Alive Museum Singapore – which opened for trade previews that same week and is now to the public, has also been delighting families with young kids.
Billed as Singapore's largest 3D visual illusion attraction, the vast 10,000 sq feet retail space on the third floor between Suntec City's Tower 3 and 4 has been converted into a maze filled with over 80 trick art, digital art and object art pieces.
Its 2D art pieces on the walls and floors allow visitors to have a fun and immersive experience as their photographs turn 3D in nature.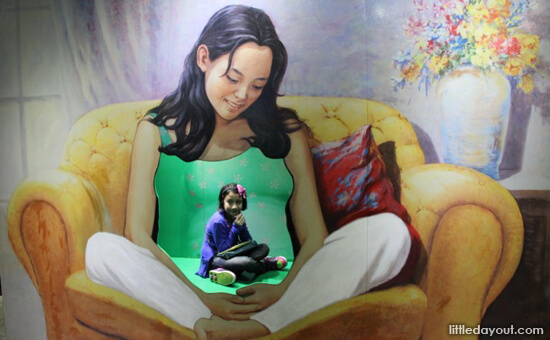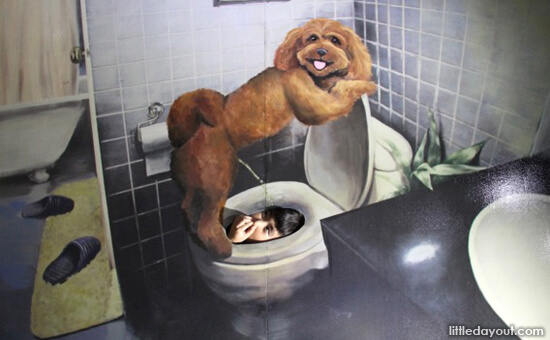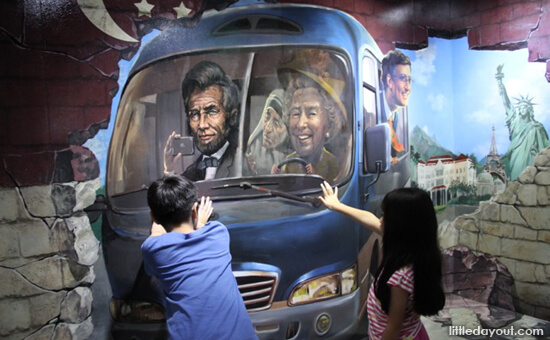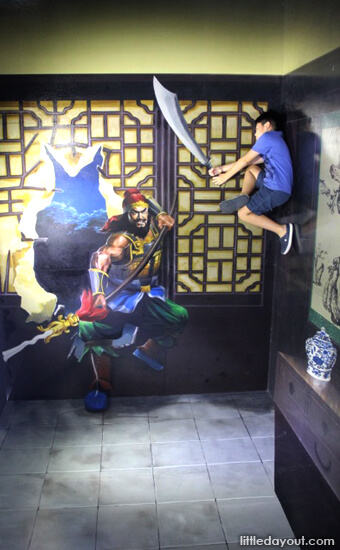 Even narrow corridors that lead to the next room have been transformed to allow one and all to interact with the artwork.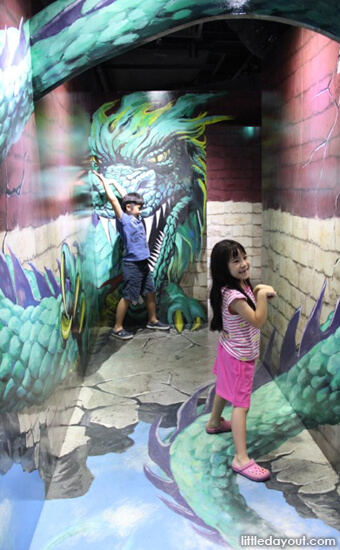 Besides world famous paintings and personalities, superheroes, animals and action fun, Singapore icons and landmarks like the Merlion, Marina Bay Sands, Gardens by the Bay and Singapore Flyer have been weaved into the paintings at the museum.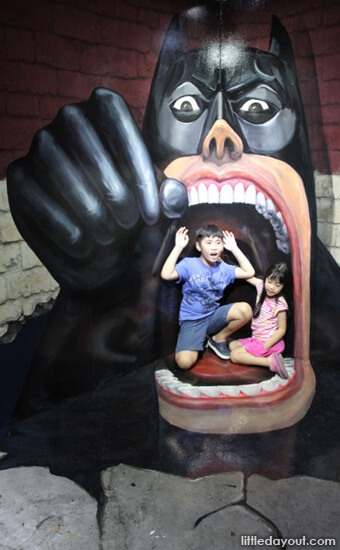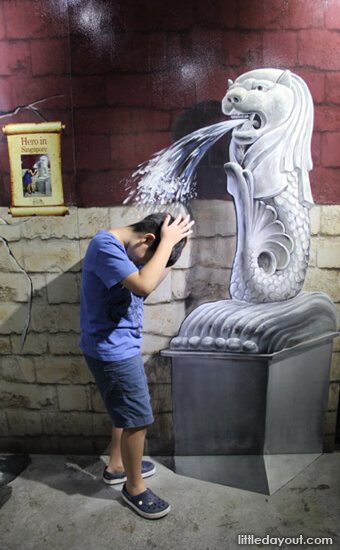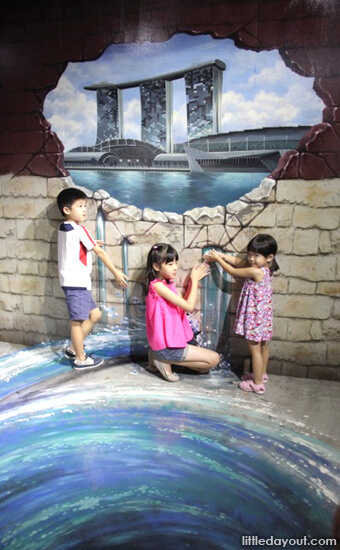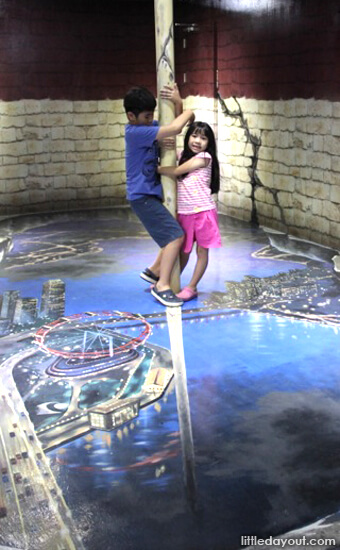 The unique factor at this trick art museum is the digitally animated and object art exhibits that you can interact with. Catch Van Gogh eyeing you as you walk past him, watch two Mona Lisas take turns at blowing a piece of fabric, or blow at a windmill and it sets off a series of other windmills in motion that finally reaches the famed image of Marilyn Monroe trying to hold down her moving skirt.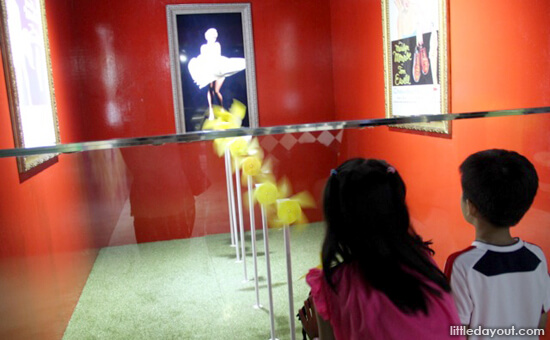 Alive Museum is yet another import from South Korea. Its parent company was the first in Korea to open its Trick Art Museum in Jeju Island in June 2009 and now has another 14 Alive Museum branches in South Korea, Vietnam, China, Thailand and Turkey. The new Singapore branch is managed by its licensee, Adval Brand Group.
Alive Museum Singapore is expected to hold its official launch in September where Korean stars are expected to grace its official opening.
DETAILS
Alive Museum Singapore
3 Temasek Boulevard #03-372, Suntec City Mall (between Towers 3 & 4), Singapore 038983
Tickets: Adults $25, Child (aged 3-12) $20, Family Package $60 (2 adults, 1 child, $10 for each additional child)
Opening Hours: 10 am – 10 pm daily (last admission at 9 pm)
Website: www.alivemuseum.sg
Related Article
Read Little Day Out's comparison of the two new Korean Trick Art Museums in Singapore – Alive Museum Singapore vs Trick Eye Museum here.