It is December and with the school holidays in full swing, you may be wondering what to do with the family. Enjoying family time need not be an expensive proposition and that is why we have put together a list of free and family-friendly things to do during the December school holidays 2017.
Free and family-friendly things to do during the December school holidays 2017
1. Slide Away at Admiralty Park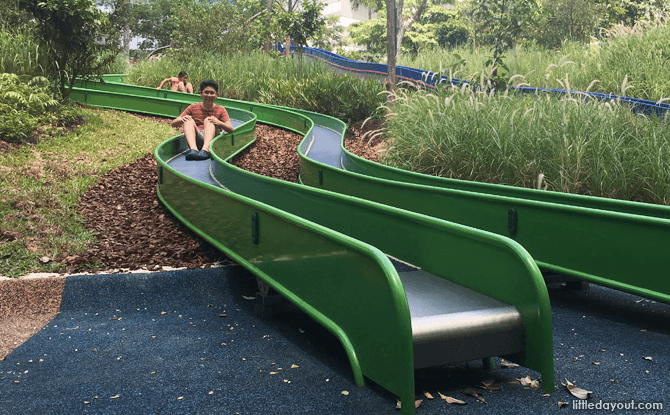 Admiralty Park is the largest park in the north of Singapore and holds the distinction of being the park with the highest number of slides as well. Experience gravity-driven fun around Admiralty Park which is divided into three areas – one of younger kids, one for older ones and one for all ages!
2. Jacob Ballas Children's Garden Revisited
Jacob Ballas Children's Garden is a special place for kids at the Singapore Botanic Gardens. It has recently been doubled in size with a new extension with plenty of new play spots. It is a wonderful place where kids can encounter nature and among our picks of free and family-friendly things to do during the December school holidays 2017.
Read all about our favourite play spots at Jacob Ballas Children's Garden, including those found at the new extension, here.
3. Witness to War: Remembering 1942
Witness to War at the National Museum of Singapore is an exhibition that takes a look at the events leading up to the fall of Singapore. With free admission for Singaporeans and PRs, the exhibition has made it a point to include a special area that is designed to help families engage in conversations about the events of 1942.
After visiting the exhibition, do pay a visit to the magical interactive display, Story of the Forest which is based on the William Farquahar Collection of Natural History Drawings, at the Glass Rotunda.
4. I SΦ With My Little Eye
Visit The Artground to explore an interactive geometric visual space where children can encounter new ways of seeing and coming into contact with 3D structures. The Artground also offers age-specific, paid drop-in programmes. Read more about The Artground.
5. My Festive Sparklers Craft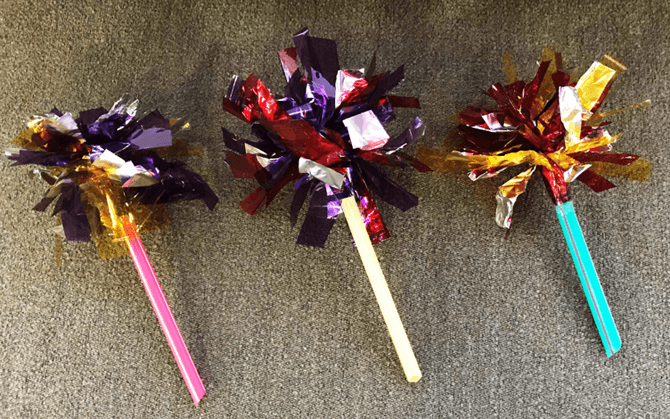 Celebrate December at Esplanade with free concerts and performances scheduled for the entire month. In addition, between 30 November 2017 to 2 January 2018, children can stop by PIP's PLAYBox to make their own festive sparkler craft as well. Other activities taking place at Esplanade include an origami butterfly project to fill the Concourse, a visual arts march, La Parade Moderne, and more.
6. Parkland Green Mass Chalk Art Drawing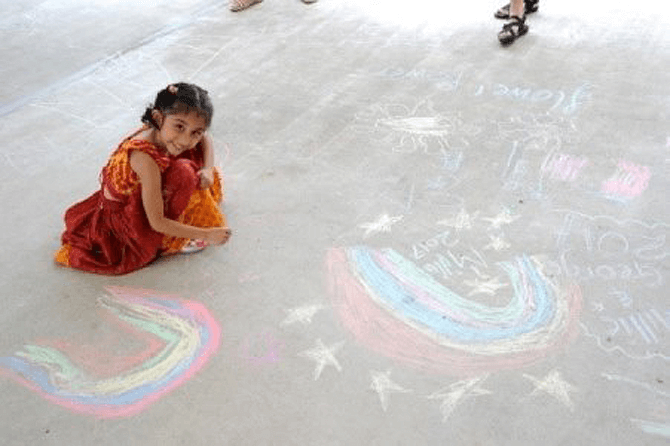 Enjoy the simple pleasures of doodling at Parkland Green. Ask any business outlet for some free chalk and unleash your child's creativity on the floor at Parkland Green. Who needs a canvas when the entire floor can be one. On 16 December, there is also going to be a free Bubble Soccer try-out there too!
7. Drone Show at Changi's Mystical Garden
Hello Kitty and Friends are not the only stars at Changi's Mystical Garden. Twinkling like diamonds in the sky are the coordinated drones that take to the air at T3 Departure Hall at 7.30 pm and 9 pm every evening. Read more about Changi's Mystical Garden here.
8. Let It Snow
Kids just love the chance to frolic in the snow, even if it is really just bubbles floating down from above. There are plenty of places in Singapore where kids can imagine they are in a winter wonderland and many of them free too. Read more about 10 places where you can experience snow in Singapore this year-end.
9. Popcorn Movie Nights
Every Tuesday night, head to Sentosa's Palawan Green for a beachfront outdoor movie screening. The usual Sentosa island admission charges apply but, other than that, the movie screening is free. Activities start from 6.30 pm. What's more, flash the Popcorn app to get free popcorn. Check the latest movie schedule here.