East Coast Beach has been a long-time favourite destination for families.
Parkland Green at East Coast Parkway now provides even more options for families looking for a little day out by the beach.
Formerly the location of the Parkland Golf Driving Range, this low-rise development comprises a mix of restaurants, casual cafes and sports retail shops. There is even an indoor laser tag centre located at Parkland Green.
Those seeking a caffeine fix will not be disappointed. There is the ubiquitous Starbucks at Parkland Green, along with bakery and bar St. Marc Café and even a Killiney Kopitiam co-located inside a Cheers convenience store.
Pick Me Up Café serves up waffles, with both sweet and savoury variations, as well as yogurt gelato. They also have little play equipment to keep young ones occupied. See opening times here.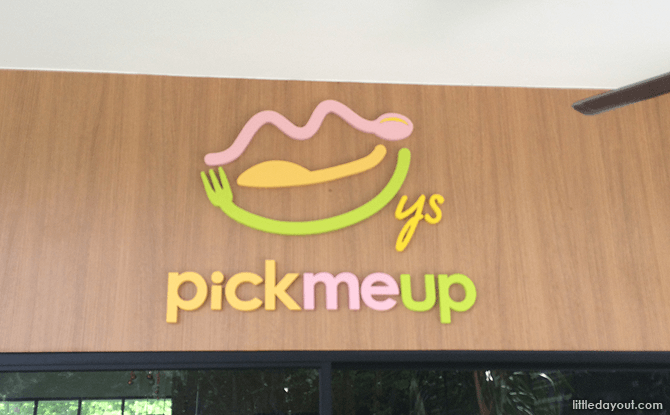 Those looking for something more substantial can choose from a variety of restaurants. Just take note that many of the food establishments open late, especially on weekdays.
Sandbank is a restaurant by the same folks behind The Bank Bistro & Bistro at One Shenton. Other than offering western fare such as bar bites, pastas, pizza and a variety of mains, Sandbank's unique feature is a 15 metre long plunge pool. See opening times here.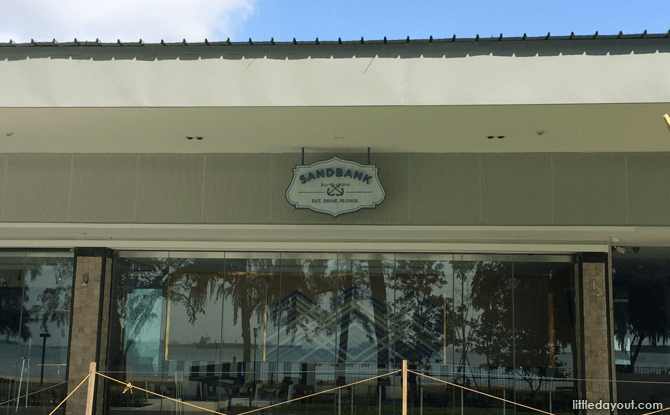 Neighbouring Atmosphere Bistro & Bar serves up grub such as sausage platters, skewers and grilled meats, pastas, pizzas, burgers and mains. They also have a brunch menu on Saturdays, Sundays and Public Holidays. See opening times here.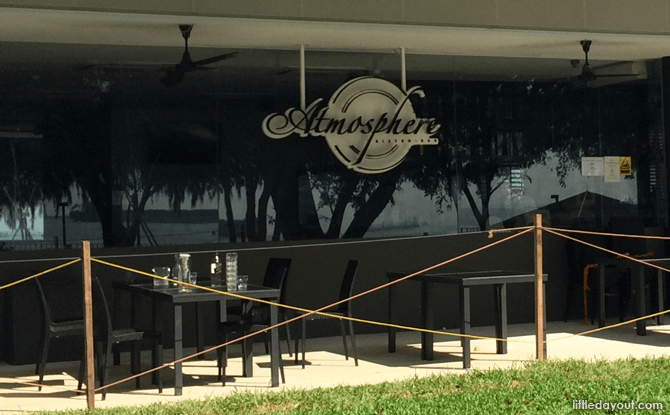 Other restaurants at Parkland Green include Patro's Sports Bar & Restaurant, a Mexican and North Indian place, and the to-be-opened Full Pint Brewery.
However, the key attraction of the Parkland Green has to be the wide, open grassy lawn in front of the restaurants and cafes. Kids can run around the open space to their hearts' content while parents can keep an eye on them from the shade of the nearby verandah.
Don't worry if you didn't bring your sporting gear along. Hvper Sport and Pro Cycle, two retail sports shops located at Parkland Green, are well stocked. You can find scooters, skates and even nets for an impromptu championship game of football if the grassy pitch calls out to you.
Tag Team @ ECP Parkland is an indoor laser tag arena where kids from as young as 4 years old can play laser tag. Each mission lasts 15 minutes and costs between $12 to $14 (depending on whether it is peak or off-peak times) for one mission.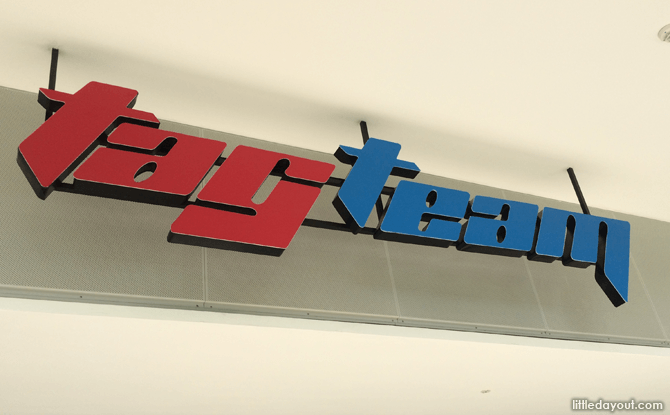 The nearby East Coast Beach is also great place to spend some time on the sand or you can also explore the brightly-coloured Amber Beacon. Parkland Green also has shower facilities for a quick wash-up.
Parkland Green is located at 920 East Coast Parkway, opposite Parkway Parade. It is accessible on foot through the underpass from Marine Parade Central which is connected via covered walkway to Parkland Green and has a car park that can accommodate more than 300 cars.