Want to immerse your children in more mandarin programmes? You do not have to look far as there are plenty of options locally. Besides providing a more localised context, these programmes are a great opportunity for your child to listen to more mandarin in a very casual, informative and entertaining way.
Rather than mindless shows dubbed in mandarin, the content of these podcasts and TV programmes is educational and will teach everyone something they never knew.
---
15 Local Podcasts, TV and Video Series to Immerse Your Children in Mandarin
1. Storytime with Jiahui IGTV and Podcast
Storytime With Jiahui IGTV was launched on the exact same day as the start of Circuit Breaker in 2020. YES933 DJ Jiahui started telling stories, upon her friends' cajoling. Her main objective was to help out Work-from-Home parents who had to care for their children. Jiahui felt that parents can be given a few minutes of sanity when the kids were meaningfully entertained in an engaging way.
As the first episode garnered positive feedback and fans, Jiahui launched the podcast to fuel the children's interest in Chinese. Book sponsors have also been supplying Jiahui with books to read from. You can let your child listen to the podcast here or watch the videos here.
2. 成语最加芬Podcast
The podcase series on Chinese idioms by YES933 DJ Peifen was created from a list provided by Ministry of Education. She came up with the idea of the format involving a mother telling her child a story – and got her son Luke to voice the script! Stories consist of both folklore and original tales. You can tell that both mother and son had a lot of fun doing it together through the adorable banter.
Peifen also shared that idioms are a great way to deepen our understanding of the Chinese language and culture. It is also less intimidating than Chinese poetry as it only has four characters. The meaning can be guessed quite easily.
In crafting the original stories, Peifen also lends great thought to the messages she wants her son to remember – morals include not snacking too much, being punctual. These lessons are worked into the stories created. She also includes child-friendly humour and that has received plenty of positive feedback.
Listen to them here or on Spotify.
---
3. 一天学一点
This short podcast is all about learning little bits of Chinese daily – which can include lesser known Chinese phrases or expressions, Chinese terms of popular foods or the latest happenings. Examples on using the phrase learnt are included as well. A little bit daily goes a long way! Learning a language is all about consistency, right?
Listen to the podcast here.
---
4. Mark Your Calendar on MeWatch
Learning about festivals and traditions help one to understand more about the diversity of cultures as well as one's own identity.
Find out more about Lichun, Holi, Deepavali, Hari Raya Puasa in this Chinese programme. Explore the different festivals celebrated in Singapore. Each episode is merely 20 minutes long.
Watch the programme here.
---
5. Small Town Surprises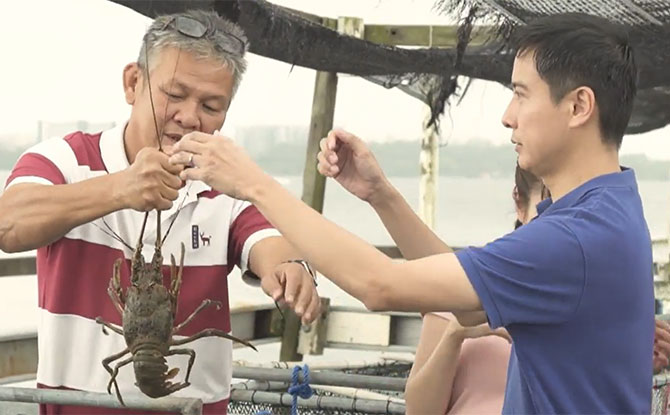 My older son who is 9 enjoys Small Town Surprises. It is a reality series where one Singaporean family is brought to a small town in Malaysia. As with quaint little towns, they have really interesting sights and attractions. Families compete amongst themselves in several challenges while learning more about the unique traditions or each town. They get to interact with wildlife like stingless bees, try wayang kulit puppetry, make their own traditional Hakka kueh.
Link to the programme here.
---
6. Word Whiz
This live competition is all about Chinese words. Children must fend off the slime by answering the correct questions on Word Whiz. Do they have sufficient linguistic muscles to solve all the Chinese puzzles and beat Dr Jiang?
Watch the exciting show that helps children learn more about the Chinese language here.
---
7. Island Escapade
Interested in solving mysteries? Then follow this explorer to various islands in Singapore to find out more about what the secrets of the island are. Uncover mysteries and learn about the occupations of those who work or live on the island.
Go island-hopping here.
---
8. Arts Guide
I like how programmes expose children to genres such as art.  The hosts of the show try various art creations and also speak to the different artists using their expertise to tell stories. This helps one to understand the different arts scene and local arts culture in Singapore.
Watch it here.
---
9. Job Well Done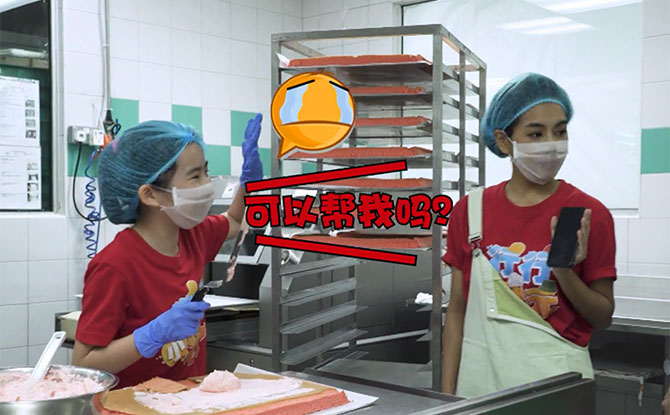 What's a day in the life of a baker, hotel frontdesk officer, postman, pilot like? Children try different professions in this reality programme and understudy the various job scopes. Sounds easy, let's see how they fare.
This will definitely teach them that being a student is the best time of one's life!
Get to work here.
---
10. Food Hunter
This show will definitely appeal to foodies. Even if your child isn't one, this show might change their tastebuds. The food programme lets kids search, taste and even attempt to cook delicacies and compete against each other. Both familiar and unfamiliar local dishes will be featured. Children will also learn more about Singapore's diverse food culture.
Get hungry here. 
---
11. Apes Love Hypecraft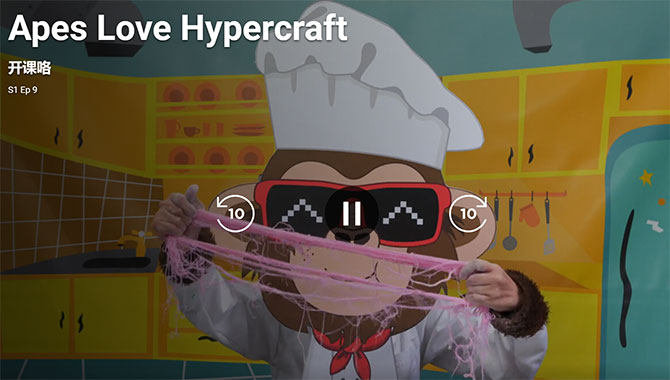 Have a child who loves to craft, then this show is just for him or her! Watch how a pair of "ape hands" demonstrate different crafts using common items at home. There are segments which discuss creating and making, interviews with experts which delve deeper into the whys of creating.
Create with Ape here.
---
12. Red Dot Detectives 
Discover interesting anecdotes about Singapore! Learn about interesting people, places, historic sites of our island that you never knew! Did you know Outram Park was once a prison and named after a general? And did you know about our local flavours of spices and teas?
Explore two seasons of the programme starting with season one here.
---
13. MaxKids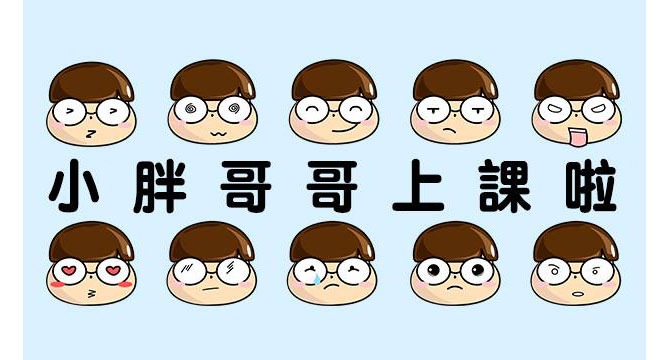 MaxKids provides an entertaining way to learn mandarin with plenty of jokes and humour. It is dedicated to developing engaging content for kids to cultivate their interest in Mandarin. We enjoy watching the videos about idioms called #LessonsWithXiaoPang.
Watch them here.
---
14. Thumbs Up Little Junior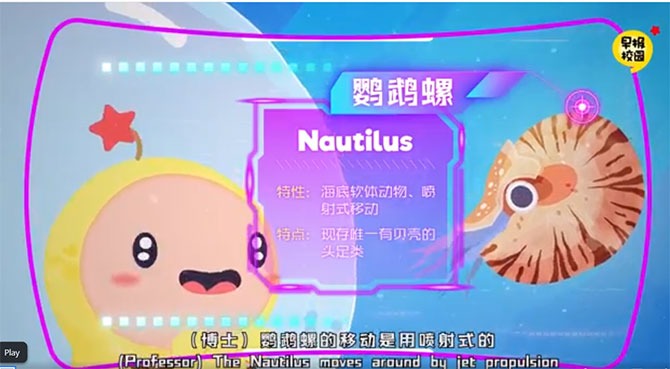 Even though Thumbs Up Little Junior is known as a Chinese newspaper for children, it has developed much online content including videos. The videos include storytelling components, current affairs, crafts, exploring various places in Singapore and so on. We also enjoyed watching the series featuring the mascots – Little Thumb and Niu Niu exploring the ocean and battling mosquitos.
Find out more about the series here. 
---
15. Eileen Choo Youtube Channel
This Youtube Channel was based on components of the curriculum. While it's more academic in nature targeting Chinese composition, oral and comprehension, interesting tools are used to help the children learn! How? Look out for Pokemon characters!
Link here.