15 January 2020 must be an auspicious day for Japanese discount stores. Not only has Don Don Donki Jem opened but Daiso VivoCity has returned as well!
Daiso VivoCity is Back!
Daiso VivoCity was originally on Level 3 but it to make way for library@harbourfront, closing its doors back in February 2018. Now, in 2020, it is back, one floor below on Level 2. It is located at the unit next to Timezone, where Candylicious previously used to be.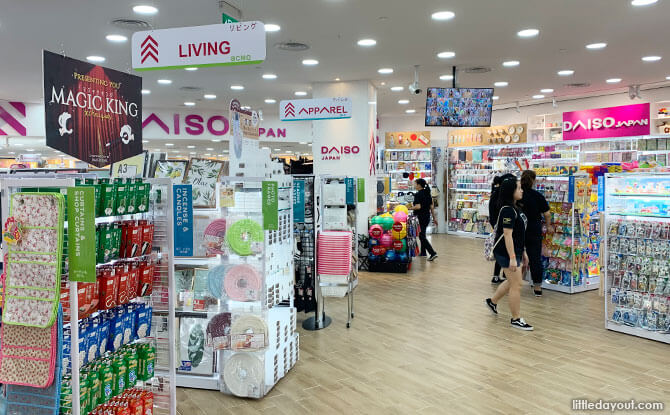 We paid the new Daiso VivoCity store a visit.
Its bright and cheery entrance signalled a warm welcome. As we have all come to love and expect at Daiso stores, there was a wide variety of things to buy – from snacks to toilet essentials – all for just $2 each!
---
-- Story continues below --
We ventured in, worried about what we might walk out with. Here are 6 things which we had to resist buying while we checked out the new Daiso VivoCity store.
---
1. Easy Microwave Chawan-mushi Container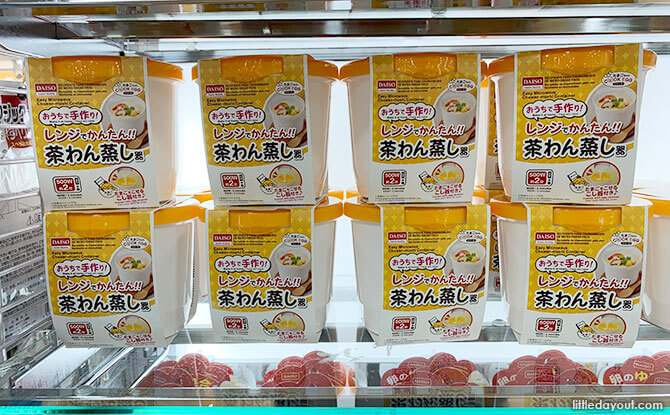 This kitchen gadget promises to make it easy to cook the favourite Japanese egg dish in two minutes in a microwave oven. Although it sounded too good to be true, we were tempted to give it a try. Resist, we must.
---
2. Cooked Rice Shaper
Who wouldn't want to have rice in a cute dog shape. We could be on our way to becoming Little Miss Bentos, we thought. Even though the cat-shaped mold was meowing out to us, we decided to resist buying it.
---
3. Chair Leg Foot Covers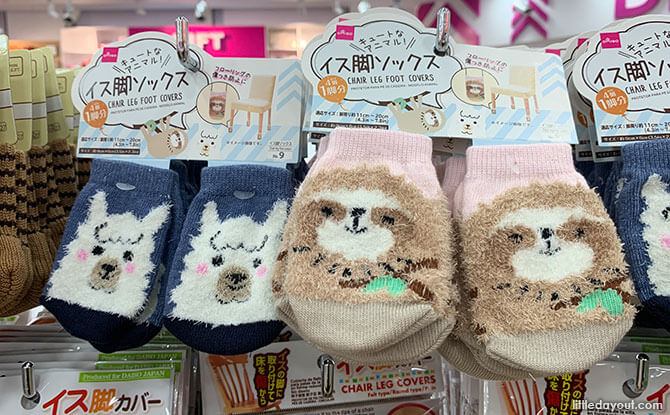 The llama and raccoon (?) designs of these chair leg foot covers looked rather appealing. What's more, they would keep the chairs from making noise and disturbing our downstair neighbour. But, did we really need them? We had to resist.
---
4. Pancake Memo Pads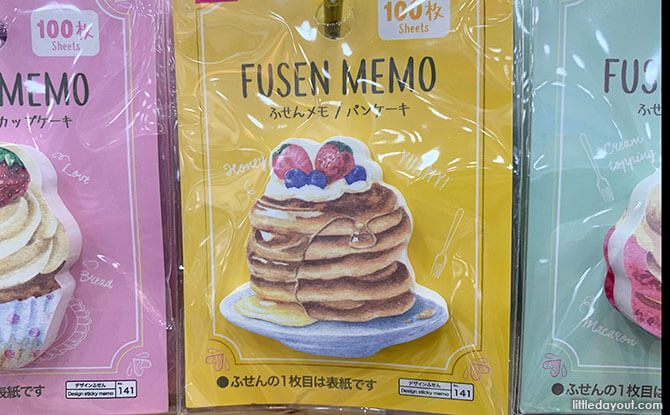 This stack of pancake-design Fusen Memo pads looked super-cute. After all, it would be a sweet way to pass on a note, right? But we decided that we had plenty of regular yellow Post-it notes and didn't really need another one at the moment.
---
5. Meiji Ice Cream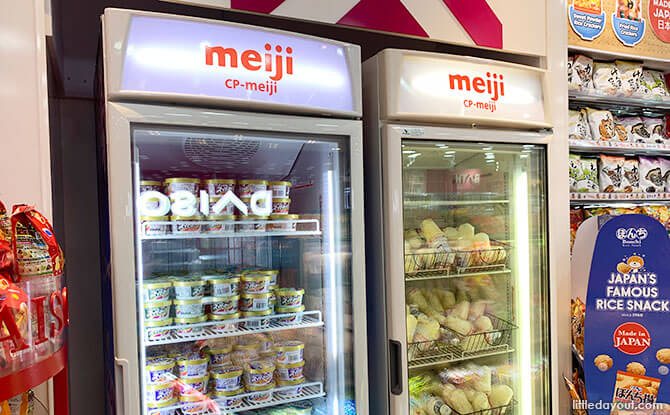 Two cabinets full of Meiji Ice Cream called out to us as we tried to make our exit. But, we decided that it was better to resist than to pile on the calories.
---
6. Takoyaki Snacks
We love takoyaki. Therefore, these tempting takoyaki flavoured snacks at Daiso VivoCity looked rather appealing to us.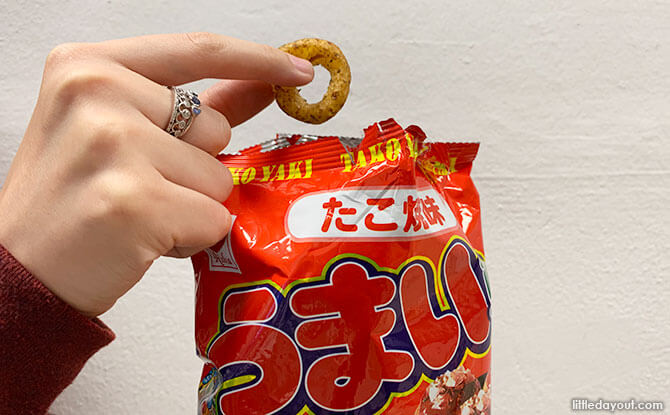 Okay, okay. In this case, we could no longer resist and ended up buying it.
Look! It even comes in cute octopus-shaped bits!
The moral of this story is, "Visit Daiso at your own risk; you are almost always guaranteed to walk out with something."
Daiso VivoCity
Where: #02-41/42, 1 Harbourfront Walk, VivoCity, Singapore 098585