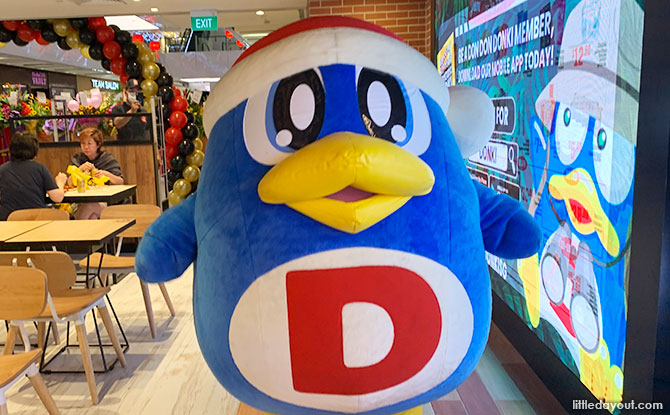 Hot on the heels of Don Don Donki recent opening of its first location in the west of Singapore at JCube comes, Don Don Donki Jem. This new outlet takes over the former premises of Marks & Spencer at Jem. The Don Don Donki Jem store is spread over two floors and has a wide variety of merchandise.
Here are five things to know about the new Don Don Donki Jem store.
---
1. Overview of Level 2 & 3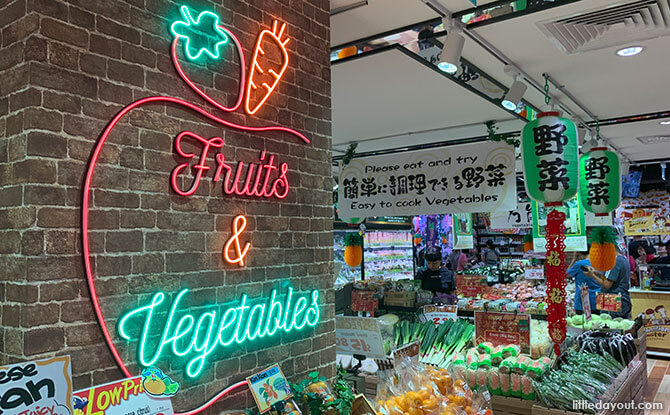 Those shopping for fresh Japanese produce like fruit, vegetables, meat and fish can head over to Don Don Donki Jem on Level 2 of the shopping mall. That's where these items are located.
Level 2 is also where you will find the delicatessen and fast meals section at Don Don Donki Jem. Pick up a pre-packed, ready-to-eat meal and you are good to go.
A sweet potato stand is located by the entrance at Level 2, making it convenient for those passing by who want a quick snack.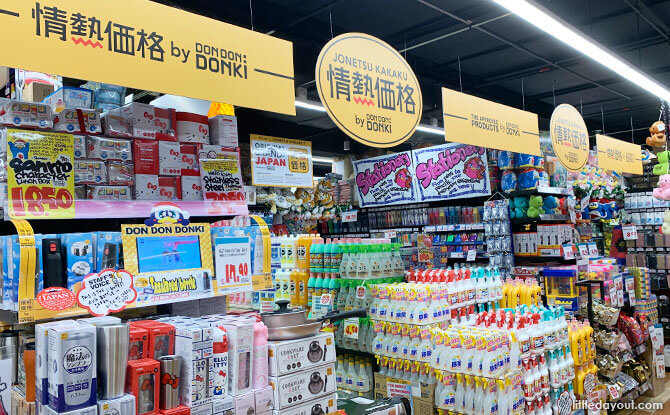 Don Don Donki Level 3 has a health and beauty section along with the Jonetsu Kakaku, Don Don Donki-approved section with various household items. Still, a large portion of Level 3 is devoted to edibles like confectionary and drinks.
Take note that one corner of the Jonetsu Kakaku section is screened off by a red cloth divider for over 21s only. It is in the corner next to the toys section.
An internal escalator connects Levels 2 and 3.
---
2. Food Court on Level 3
The Don Don Donki Jem food court is smaller than the one at JCube. It has six stores to satisfy hungry stomaches. These are Tsukemen Tetsu (tsukemen), Ootoya (rice meals), Teppei Syokudo Takumi (steak), E-Gaya (Nagoya street food), Kohmen Tonkotsu Ramen (errm… ramen) and Ajifuku (tempura and tendon).
You can also buy sushi and sashimi from a stall next to the food court.
---
3. Additional Seating Area on Level 3
Besides the Food Court, there is also a separate seating area on Level 3, next to the sushi section. Get your food from the sushi counter or delicatessen and settle down to enjoy it.
---
4. Drink Drunk Donki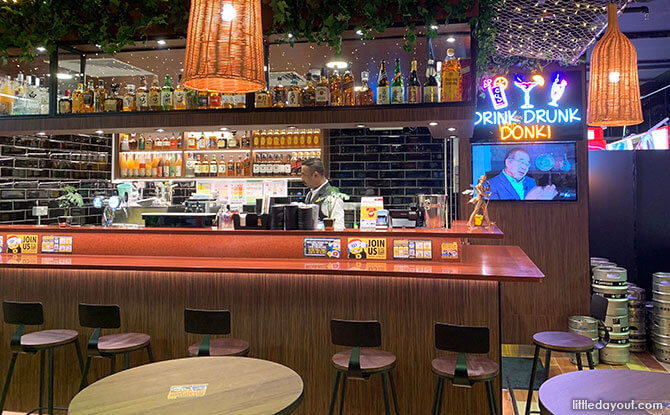 The new Jem outlet has a bar, similar to its store at Orchard Central. Head to Level 3 and you will find Drink Drunk Donki next to the escalators.
---
5. Don Don Donki Jem Opening Hours
Don Don Donki Jem opens early and stays open till late. Its operating hours are 8 am to 12 am, daily. The food court has slightly shorter hours and opens from 10 am to 10 pm.
Don Don Donki Jem
Where: 50 Jurong Gateway Road, JEM, #02-24/26 & #03-27/29, Singapore 608549