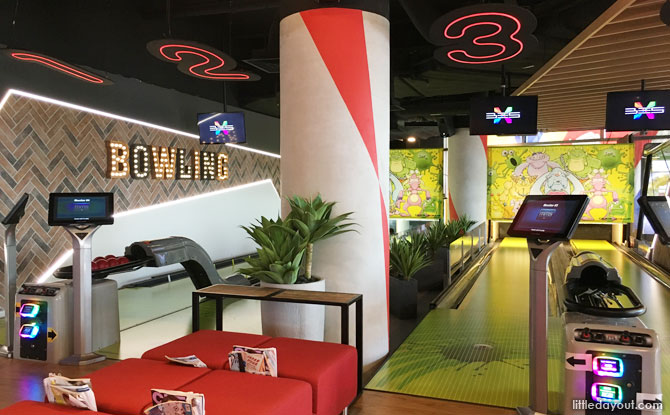 Timezone VivoCity is the flagship store of the arcade chain. Occupying a new, 12,000 square foot unit on the second floor of the VivoCity mall, Timezone VivoCity has a waterfront facing view with large windows, letting in more light and giving it a welcoming vibe.
Inside Timezone VivoCity, you can find a variety of arcade games and machines that cater to all ages. A brand that was established in 1978 in Perth, Australia, TimeZone places an emphasis on family-oriented amusements.
What this means in practical terms is that you won't find rows of arcade game machines with hard-core gamers staring intently at the screens. Instead, most of the games are designed for family and friends to play together.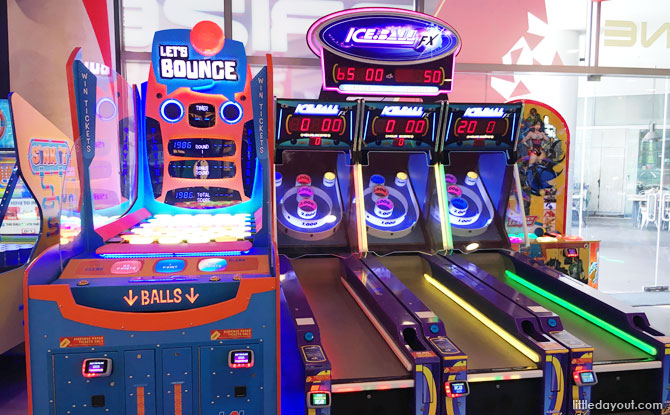 ---
-- Story continues below --
You will find the mix of ball-throwing games, car and motorbike racing games and shoot 'em up games.
---
Mini-Bowling and Bumper Cars at Timezone VivoCity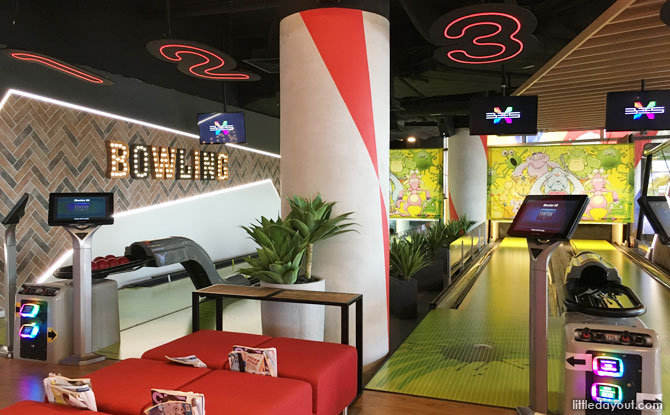 One of the highlights at the flagship Timezone VivoCity is a four-lane mini-bowling alley at the rear of the store.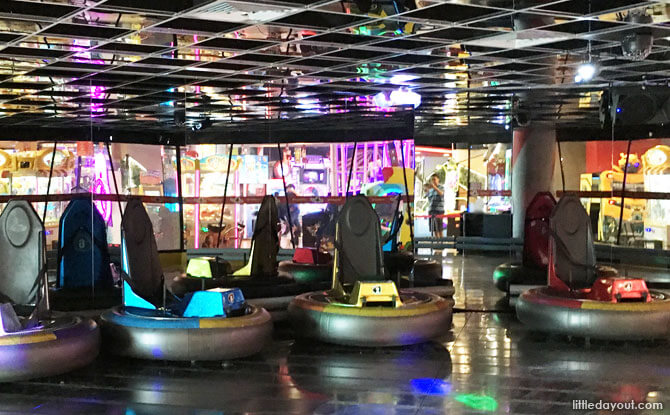 There is also a bumper car room. Bumper cars are something that Timezone VivoCity also offered when it was located at its previous unit on the third floor of VivoCity. One difference with the new bumper cars is that instead of the traditional dodge 'em type cars, the new cars adopt the "sit in the middle of a tyre" design.
The machines at the flagship outlet make use of the Timezone PlayWave card. You can view the prices for the games at the card readers. The prices are tiered based.
Timezone VivoCity also has a prize room stocked from floor to ceiling with prizes that can be redeemed.
---
Birthday Party Room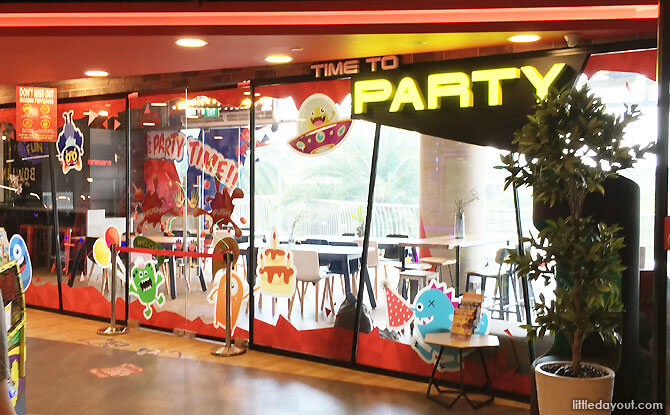 Another feature of the Timezone VivoCity flagship store is its party room which faces out towards Sentosa.
Suitable for kids' birthday parties, a birthday package for 10 children costs $800 and include three hours in the party room, three hours of play, goodie bags and one party host. Activities such as a Magic Show, Face Painting and others can be added on for a fee. Check with Timezone VivoCity for details.
---
Timezone Vivocity
Address: Harbourfront Walk #02-43, Vivocity, Singapore 098585
Contact: 6251 0798