The Museum Roundtable is welcoming in the Year of the Rat 2020 with limited edition red packets or ang baos with designs of its 37 institutions. From 4 January to 2 February 2020, these exclusively designed red packets will be available to visitors at participating museums and galleries, while stocks last. Terms and conditions apply.
Museum Roundtable Year of the Rat 2020 Red Packets (Ang Baos)
The Museum Roundtable Lunar New Year red packets feature cartoon rats engaged in the various activities representative of each individual museum.
Amongst the museums and galleries represented are well known institutions such as National Museum of Singapore, Lee Kong Chian Natural Heritage Museum, ArtScience Museum, Fort Siloso and National Gallery Singapore.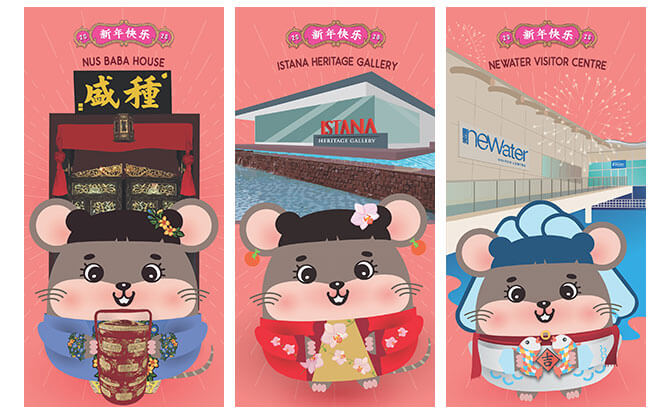 Others include less well known ones such as the NUS Baba House, Istana Heritage Gallery, The Intan, NEWater Visitor Centre and Singapore Maritime Gallery.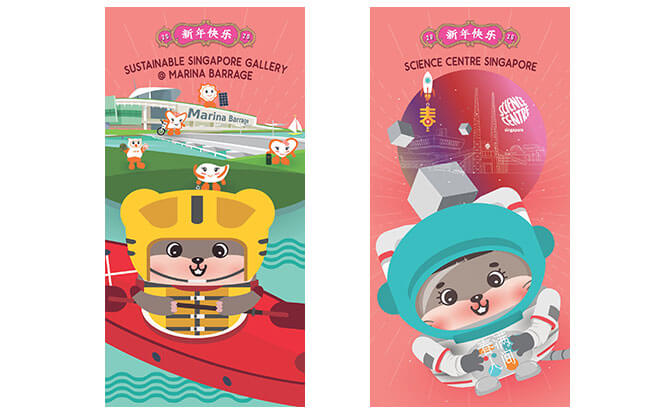 Some of the cutest depictions of the cartoon rats include the Singapore Sustainability Gallery @ Marina Barrage red packet – where the rat is shown with in a personal floatation device and kayaking (even though you can't kayak at the Singapore Sustainability Gallery) and the Science Centre Singapore red packet, where the rat character is in dressed in an astronaut suit.
The Museum Roundtable Year of the Rat 2020 red packets are limited to one per visitor and available while stocks last. Other terms and conditions may apply at individual museums and gallery.
Also keep a look out for upcoming Lunar New Year 2020 activities taking place around the museums and galleries in Singapore.
Find out more about museums and galleries participating in the Lunar New Year 2020 red packet giveaways and terms and conditions.