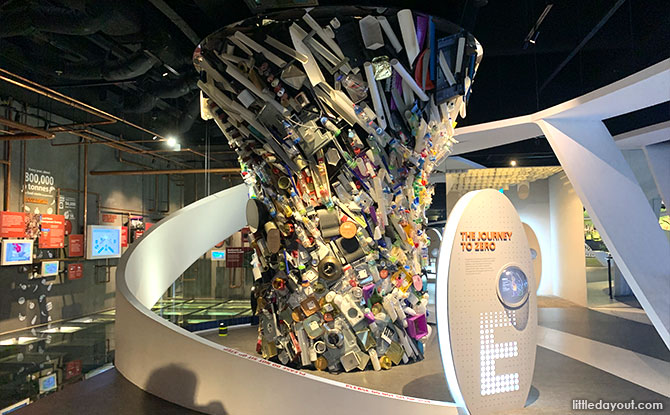 The Sustainable Singapore Gallery at Marina Barrage provides an overview of Singapore's commitment to sustainable development. It recounts past milestones and also looks forward at the challenges for the future.
The 1,600 square metre Sustainable Singapore Gallery is divided into six zones which trace Singapore's sustainability journey.
Here is a look at what lies in store within the gallery.
---
Sustainable Singapore Gallery at Marina Barrage
Zone A: Red Dot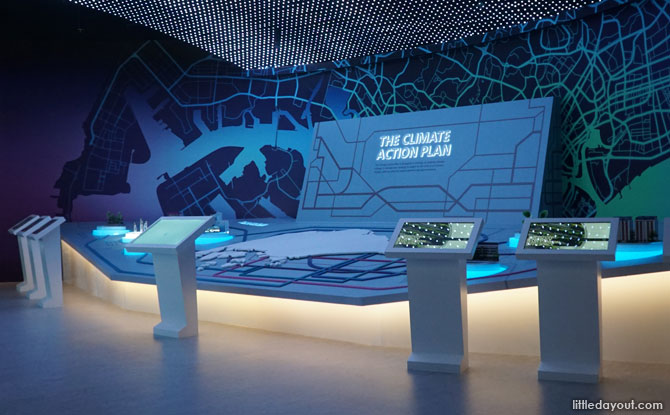 ---
-- Story continues below --
This Zone explores the issue of climate change and presents Singapore's efforts to address it.
There are touchscreen exhibits where visitors can explore the impact of climate change on Singapore and interactive games to learn about one's carbon footprint.
---
Zone B: From The First Drop
Here, visitors can learn about Singapore's water story.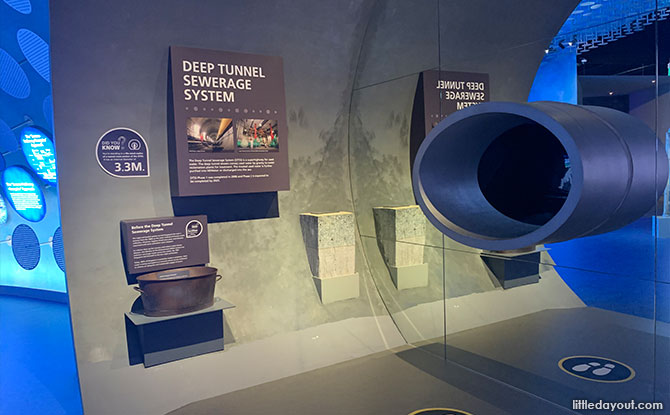 Besides the information panels, there are also exhibits which present other perspectives on the issue of water such as a replica of a night soil bucket and the cross-section of a Deep Tunnel Sewerage System tunnel.
---
Zone C: A First Class Oasis
Present-day Green and Blue spaces are the focus here. In this case, Green and Blue represent Singapore's parks and Active, Beautiful and Clean waterways respectively.
---
Zone D: City of the Future
The question of how Singapore will face future environmental challenges gets addressed in this next Zone.
A highlight is an interactive cycling station which underscores the message of a car-light society.
---
Zone E: The Journey to Zero
Discover what efforts Singapore is making towards reducing waste and recycling materials. The Recycling Twist is a sculpture made by River Valley Primary School from waste materials.
There are also interactive displays on how waste materials are being managed in Singapore.
---
Zone F: Future Tense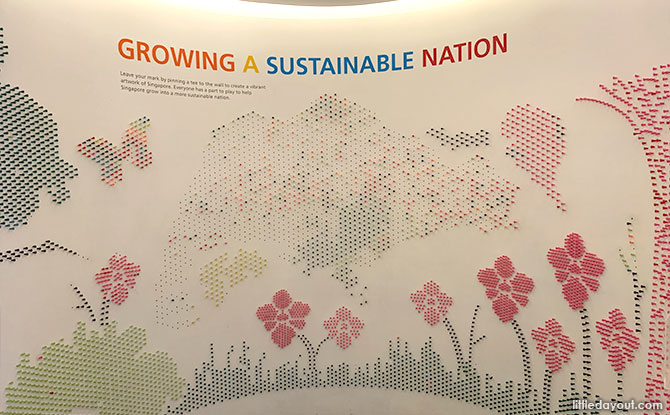 The last Zone of the Sustainable Singapore Gallery invites visitors to reflect on how they can contribute to Singapore's sustainability efforts.
---
Visiting the Sustainable Singapore Gallery
Opening Hours
9 am to 6 pm daily (closed between 12 pm and 1 pm daily, and on Tuesdays)
Gallery Tour
Guided tours are available at every hour, except from 12 pm to 1 pm.
The last guided tour will commence at 5 pm.
Where: 8 Marina Gardens Dr, Marina Barrage, Singapore 018951
Website