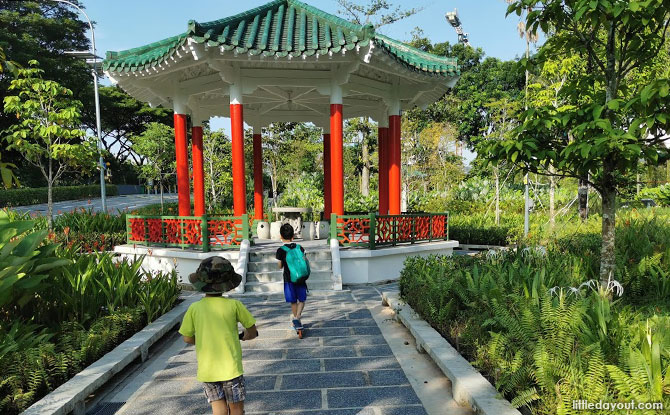 Get some fresh air, stretch those legs and spend time with loved ones this weekend. Here are some of the suggested activities to do from 22 to 23 January 2022.
---
What to Do This Weekend: 22 & 23 January 2022
Visit Yunnan Gardens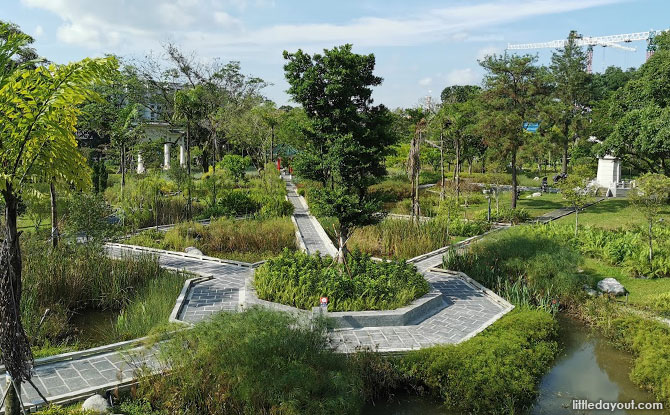 The scenic park at Nanyang Technological University (NTU) is a green space to visit for your next little day out. It is located just next to the Chinese Heritage Centre, another landmark at NTU. It has boardwalks, a waterfall and different trails with sprawling greenery. It also boasts over 80 species of trees as well as herbs, orchids, pitcher plants and others.
---
-- Story continues below --
When visiting with kids, head up to Nanyang Lake to visit the netted playground too. Read more about it here.
---
Admire installations at Light to Night 2022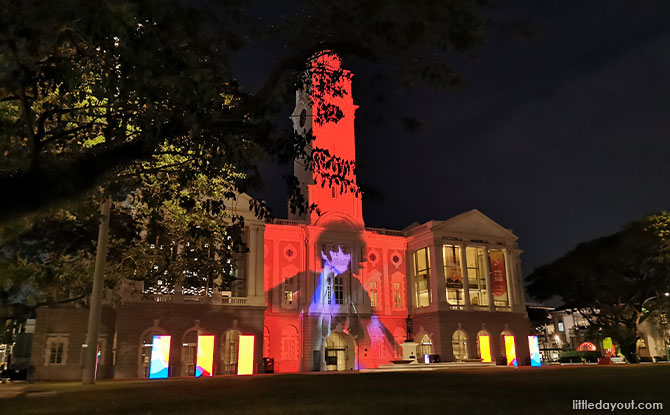 Expect over 60 day and night experiences over the course of the three weeks, visit the Civic District with your family to enjoy the free experiences at the museums and malls. The theme for the year "New Ways of Seeing, Thinking and Being" hopes to see everyone gain new perspectives and states of mind to see how the world has evolved. This annual Light to Night will run for three weeks from now till 3 February 2022. Read more about it here.
---
Take part in our Luge Play Pass Giveaway
Take part in our giveaway where participants stand a chance to win a Luge Play Pass. Each Luge Play Pass gets you a variety of perks, especially on your first visit, such as two free rides, a free photo pack and a free juice ice lolly. Find more details here.
---
See flowers and tigers at Dahlia Dreams 2022
Gardens by the Bay's first floral display of the year, Dahlia Dreams 2022, is now open at the Flower Dome till 20 February. The annually Chinese New Year floral display features 2,000 dahlias alongside azaleas, chrysanthemums and cymbidiums. This being the Year of the Tiger, there are also tiger cubs as part of the display. Read more here.
---
Play with Pororo and friends
Experience magical moments from the snowy hamlet of Porong Porong at SAFRA Punggol from now to 13 February 2022. Little ones will be welcomed into the park with a 2-metre tall inflatable Pororo the Little Penguin for great photo-taking opportunities amongst others. Read more here. 
---
Collect Ang Baos from the Museum Roundtable
Add adorable tiger ang baos from The Museum Roundtable to your red packet collection. These limited edition money packets feature a tiger character, dressed up in various costumes, out and about at the various museums around Singapore. Visitors can visit the museum and collect the red packets from now till 4th February. More details can be found here. 
---
View the free Ang Ku Kueh Girl exhibition
Pay a visit to an exhibition by Ang Ku Kueh Girl and discover the true source of happiness and beauty through everyday events in her daily life. While visiting the exhibition at the Singapore Chinese Cultural Centre, you can visit its permanent exhibition too. Get more details here.
---
View the Totes, et al. Defence showcase
Pay a visit to a Total Defence special showcase titled Totes, et al. Defence, available from 15 January to 27 March 2022. The showcase will focus on the incidents from our past and present – the twists and turns that made us stronger and formed the basis of why we need Total Defence. You can also visit other interesting exhibitions at the Singapore Discovery Centre. Find out more details here.