It's the Labour Day long weekend here in Singapore. With Monday, 1 May, being a holiday, it is a welcome break from the usual routine of the week.
For those looking for things to do this Labour Day long weekend, we've got some ideas and suggestions for you here.
---
What to Do This Labour Day Long Weekend in Singapore: 29 April to 1 May 2023
Playtime! Just As I Am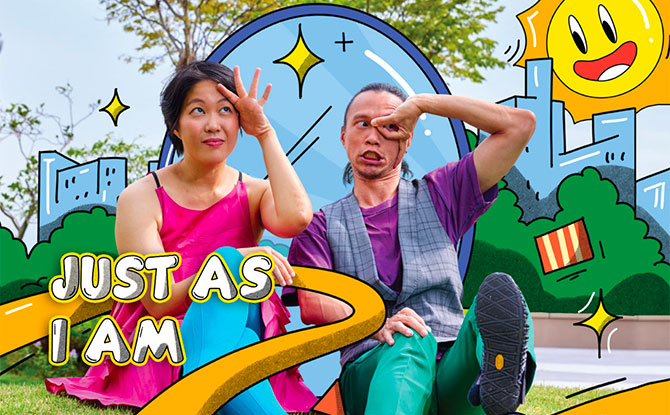 "Every child is unique". Discover the joys of celebrating and loving all the wonderfully special parts of your unique selves at Esplanade Presents Playtime! Just As I Am. The performance is presented by The Kueh Tutus and is perfect for your child's first experience with dance. Get more details here.
---
-- Story continues below --
Climate Conversations for SG Parents
Spend some meaningful time with other parents over the Labour Day long weekend by joining a free, two-hour programme where non-profit Climate Conversations gather young parents to discuss their thoughts and feelings about the climate crisis and draw on everyone's collective wisdom to take collective action in their own social circle. There are also planned activities for kids to be kept meaningfully occupied while the parents are in conversations. Find out more about Climate Conversations.
---
Tulipmania: Origins of the Tulip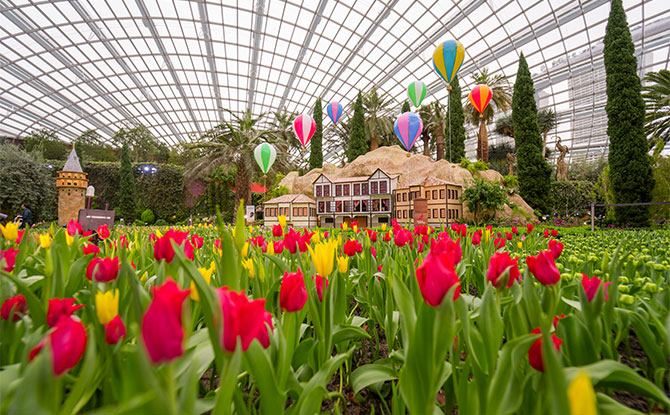 This year the popular Gardens by the Bay tulip display takes on a Türkiye theme for the first time in its history. View over 30 varieties of tulips at the Flower Dome and take photos at recreations of some popular sights from Türkiye. This weekend, 29 and 30 April, you can also get crafty making a pair of tulip earrings at the Flower Dome's Australian Garden (fees apply). Read more about Tulipmania: Origins of the Tulip.
---
Bazaar in the Garden
This Saturday, 29 April, head down to Jurong Lake Gardens for Bazaar in the Garden. There will be crafts, talks, tours, a lifestyle market and more. MOLLY the Mobile Library bus will be there too. If your child or teen is into skateboarding, it could be a good chance to check out the new skate park too. Find out more about what's on at Bazaar in the Garden this Saturday.
---
Celebrate Hari Raya @ Stadium Roar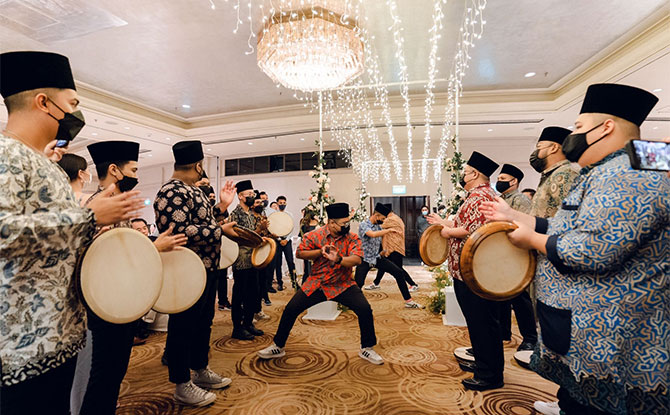 This three-day festival at the Singapore Sports Hub takes place from 29 April to 1 May 2023 during which patrons will be treated to a variety of Malay cultural experiences, festivities and delicious food. Activities include Silat and Dikir Barat performances, free behind the scenes tours of Singapore Sports Hub, including Singapore Indoor Stadium and Singapore Sports Museum and traditional games such as bola tin, spinning tops and ketupat plushie making. Get more details.
---
Ocean Imagineer Drop-inSessions
On 29 April, stop by ArtScience Museum's lily ponds to craft sea vessels inspired by nature. Design, build and sail your own sea-worthy vessel, inspired by the ideas of Cesar Jung-Harada. Get more details here.
---
Istana Open House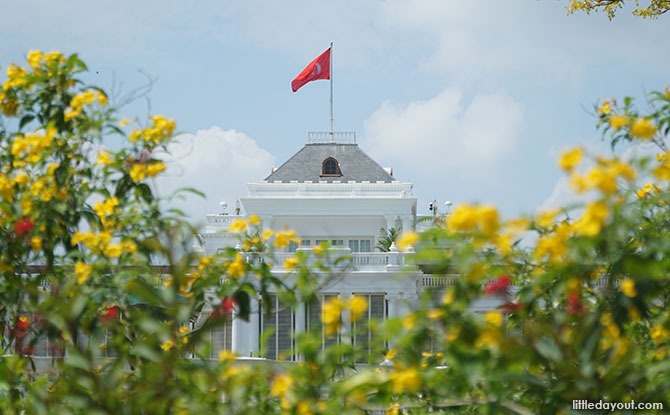 On Monday, 1 May 2023, the Istana will be holding its open house for both Labour Day and Hari Raya Puasa. There will be live performances, guided tours and activity booths. The open house will take place from 8.30 am to 6 pm. Get more details about the Istana Open House on 1 May 2023.
---
Mural Hunt in Chinatown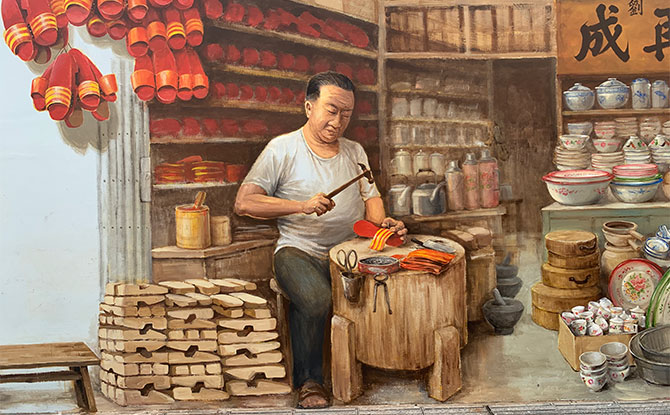 Need an excuse to head down to Chinatown? How about going to see Yip Yew Chong's latest mural, The Clog Maker. You can also go in search of other murals around Chinatown, or visit the "Chinese Opera Museum", or go on the trail for art around the Tanjong Pagar neighbourhood.
---
Clean Up, Or Else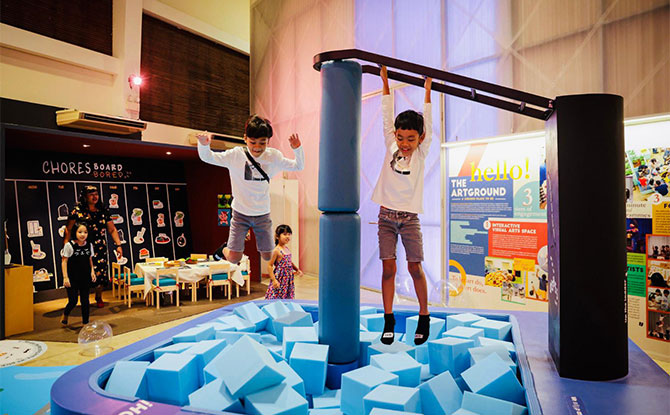 The Artground's latest exhibition invites kids to have some whimsical fun with household chores. Find out more about Clean Up, or Else.
---
Prawning @ ORTO (West Coast)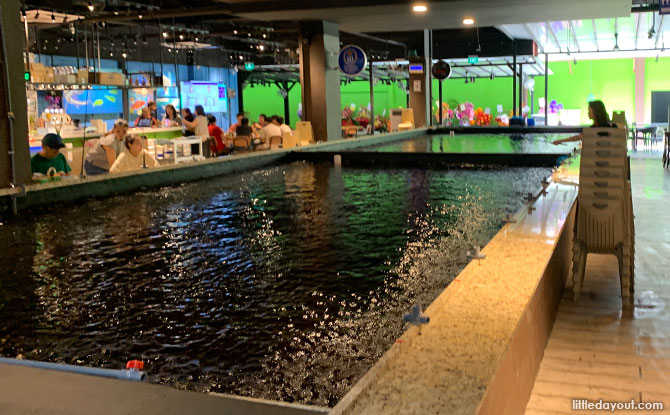 Want to try some prawning in doors? Prawning @ ORTO has opened along West Coast, opposite from Haw Par Villa. There is also a zi char restaurant next to it where you can enjoy a meal after a hour or two of prawning. Get more details about Prawning @ ORTO West Coast.
With the school holidays coming up, you may also want to find out about what exciting June Holiday Camps are available – including some promo codes to save on fees.