It's that most wonderful time of the year again. It is time to get into that holiday spirit and wind down as the year comes to a close. After all the feasting and festivities, if you are looking for things to do on Christmas Eve and Christmas Day 2019 in Singapore, we've got some suggestions for you.
Ideas, Activities and Things to Do on Christmas Eve and Christmas Day 2019 in Singapore
---
Poinsettia Wishes, Christmas Wonderland and Outdoor Exhibits of #FUTURETOGETHER
Take in the Nordic vibes at Poinsettia Wishes at Gardens by the Bay. The cute Nordic gnomes or Nisse have taken over the Flower Field and decorated with the festive poinsettia plants. While at Gardens by the Bay, you can also head over to the Cloud Forest dome to view the Amazon-themed exhibition or try out the VR experience, Tree.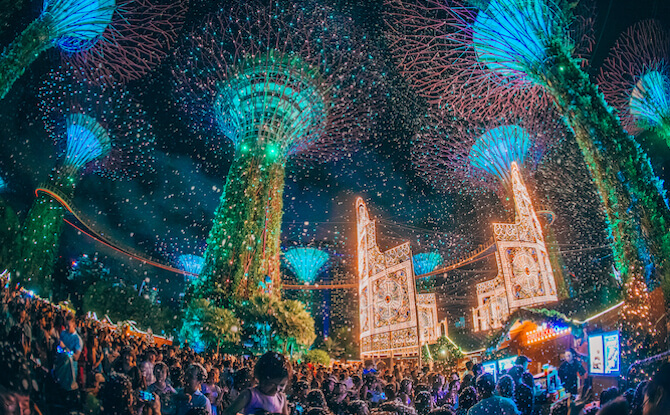 Visit in the evening to take in the wonderful lights of the magical Christmas Wonderland at Supertree Grove and beyond.
Over at Dragonfly Lake and Bayfront Plaza, view the outdoor exhibits of #FutureTogether from 7 pm onwards.
---
-- Story continues below --
From 20 to 25 Dec 2019, you can also meet the Garden Mascots at Golden Garden, The Canopy and Flower Dome from 12 pm to 1 pm and 3 pm to 4 pm.
If you are looking for things to do on Christmas Eve and Christmas Day 2019, there are plenty of activities taking place at Gardens by the Bay.
---
The Great Circus of Europe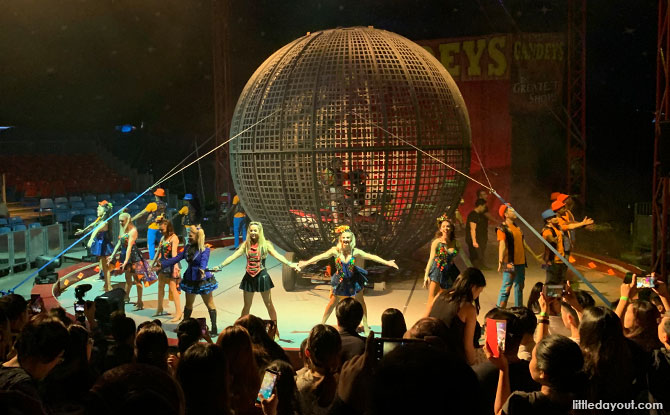 Direct from the UK, The Great Circus of Europe has set up camp at the Bayfront Event Space. From 20 December to 1 January, including Christmas Eve and Christmas Day 2019, marvel at the feats of daring and bravado under the Big Top. Tickets range from $70 to $150. There will also be carnival games by Uncle Ringo too. Read more about it here.
---
Capitol Kempinski Singing Tree & Light Installations at CHIJMES
Up to 24 Dec & 25 Dec (depending on the activity)
You have up till Christmas Eve, 24 December, to catch the singing tree of carollers at the Capital Kempenski Christmas Market. Next door at CHIJMES, there are light installations along with a laser projection show in the evenings till 11 pm all the way up to 25 December.
Another place to catch the lights during the Christmas period is at Sentosa Cove where Island Lights 2019 is glowing all the way till 31 Dec. There will even be LED Dancers performing on 24 and 25 December in the evening.
---
Paint Along Session at Sungei Buloh Wetland Reserve
25 Dec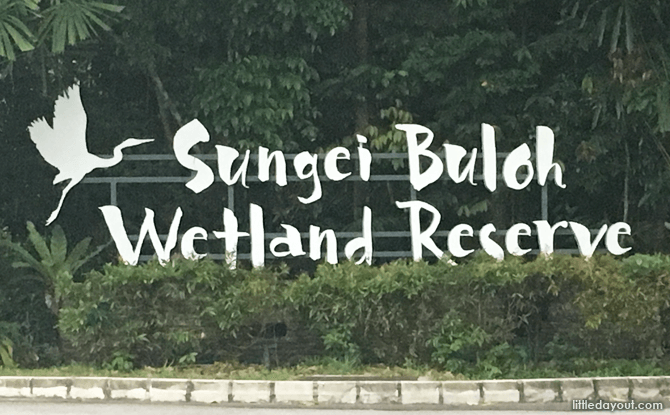 Want to spend Christmas Day 2019 in Singapore reconnecting with nature? How about joining a paint along session conducted by NParks volunteer Mr Tham Pui San. He will be leading the session from 9 am to 11 am on Christmas Day at Sungei Buloh Wetland Reserve. Register your spot in the session at the NParks website.
---
Catch a Movie
Christmas Eve and Christmas Day 2019 can be a good time to catch a movie in the cinema. If you are a fan of the Force, book seats for Rise of Skywalker. Or if you have young princesses, there is also the chilly animated movie too.
---
Christmas Kandy Land
Till 31 Dec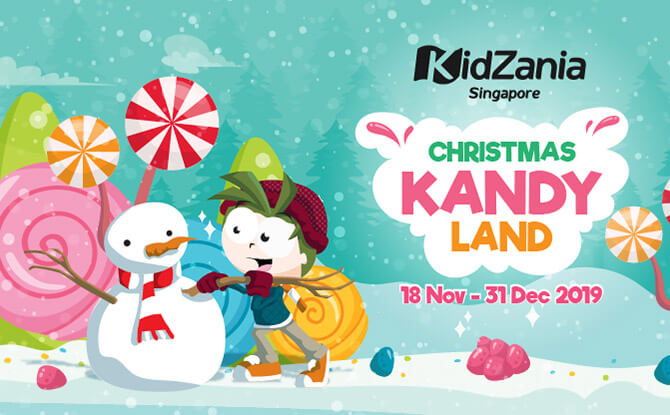 Have fun around KidZania Singapore with Christmas-themed role-playing activities and Christmas crafts from now till 31 December 2019. Be sure to flash this Little Day Out article to get a special gift when visiting Christmas Kandy Land at KidZania Singapore.
---
Other Attractions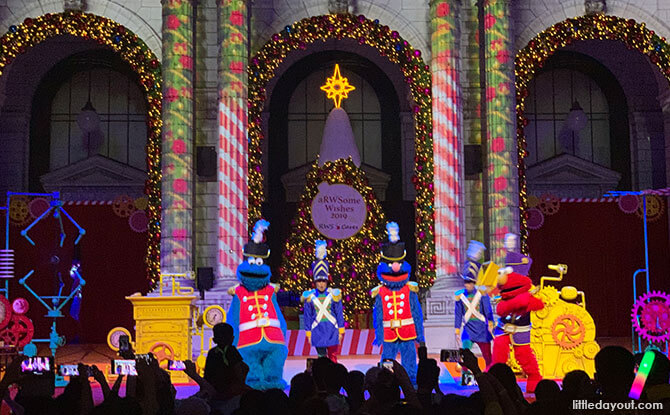 Other attractions around Singapore open on Christmas Eve and Christmas Day 2019 include National Gallery Singapore, Universal Studios Singapore and Science Centre Singapore.
Other Christmas Events in Singapore 2019
---
Christmas Celebrations at National Museum
21 December
Ok, this one does not take place on Christmas Eve or Christmas Day 2019. Instead, the Christmas Celebrations at the National Museum will be held on Saturday, 21 December. But they are giving away Ya Kun Kaya Toast vouchers if you spot some artefacts around the museum. There will be carollers and drop-in craft activities too. Families can join a special building tour, an intergenerational art jamming session or free storytellings by MoonShadow Stories.
---
Christmas at the Fort
19 to 22 December
Taking place at Fort Canning, Christmas at the Fort is a four-day festival with performances by artistes like Charlie Lim and Joanna Dong, along with a multimedia show designed by Brian Gothong Tan and carol singalongs. There will also be food stalls and other fringe activities, all taking place from 4 pm to 10 pm every evening. Admission to this Christmas 2019 event in Singapore is free. Read more about it here.
---
Changi Airport Christmas Party
21 December
Enjoy screenings of Christmas movies throughout the day at Terminal 3 ST3PS. Did you miss the last appearance of Baby Shark & Pinkfong? Not to worry, they will be at Changi Airport for meet & greets at 2 pm to 2.30 pm and 6 pm to 6.30 pm. At 7 pm, Santa himself will be there too! There will be a trivia night with prizes to be won as well – any guesses what kind of premiums will be given away?
More Stories on Christmas: