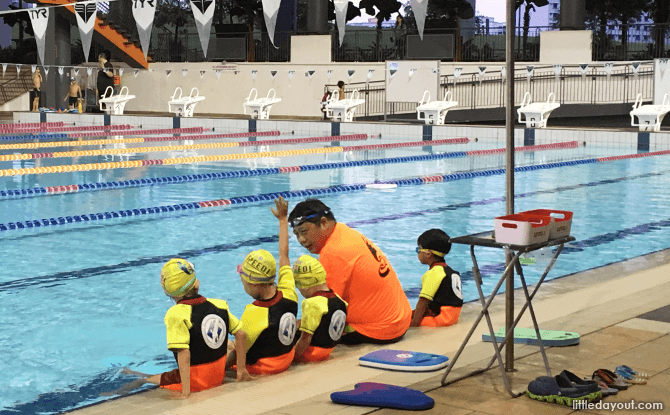 Maybe because of the island status of Singapore, swimming seems to be a skill that all parents want their children to have. Most parents start swimming lessons for kids during their preschool years when they are also exposed to drama, mental arithmetic, and a host of other enrichment options.
Since 2014, the Ministry of Education has made swimming a compulsory part of schools' Physical Education programme. "…All primary schools are required to offer a swimming programme to their pupils by the end of Primary 6…," the ministry informs on its iFAQ site.
Some parents worry about their children having to take swimming lessons organised by their primary schools with no prior knowledge. After all, the pool would be crowded and the coach-to-student ratio low. So they start their kids on learn-to-swim programmes early, to make sure that the little ones acquire some basic skills before they have to swim in primary school.
Factors to Consider when Sourcing for Swimming Lessons for Kids
Whatever your reasons for sending your child to swim class, here are some things you may want to consider in addition to the location and fees, before deciding on the lesson provider.
---
-- Story continues below --
#1. Schools vs Private Lessons
Schools provide a more structured environment for children to learn together with their peers. The teacher-student relationship is more defined, and kids generally obey their coaches more readily. Swimming lessons for kids are conducted based on a fixed schedule and students have to follow the school's timetable.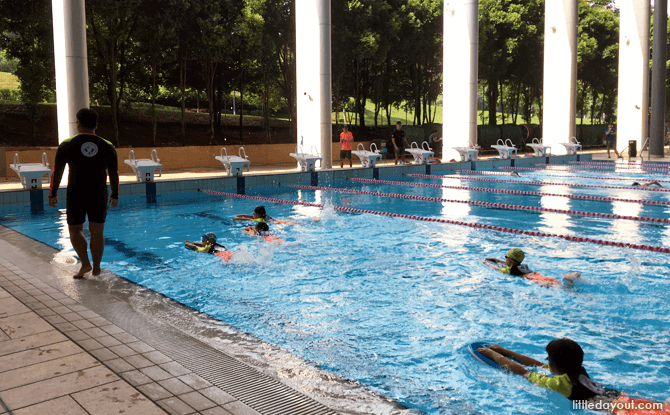 If you need more flexibility, private lessons may be the way to go. You can decide on the day of lesson together with the coach, and it is easier to request for changes to the original schedule. Also, you do not have to worry about new students joining the class and taking up precious learning time. But of course, this comes at a dearer cost.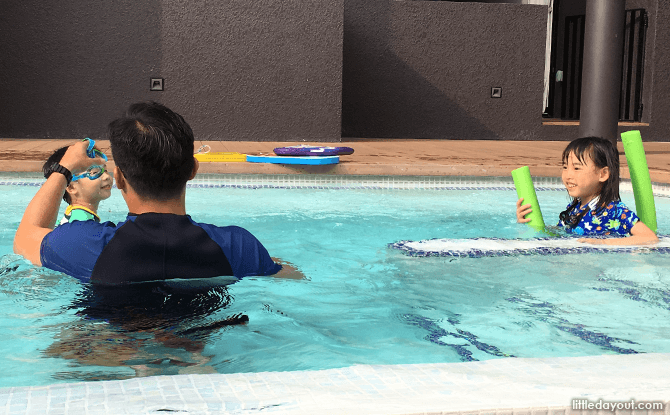 Whichever arrangement you prefer, make sure that the school is a reputable one with a structured swimming programme, and that the private coach has the proper certification from recognised associations such as AUSTSWIM, Swimming Teachers' Association, and Sports Singapore.
#2. The Swimming Environment
Unless the coach teaches at your condominium or personal pool, it is always a good idea to do a recce of the lesson ground. Check out when classes are held, and visit on the day (and if possible, time) that you are considering to have your child join the swim class. This way, you can observe the designated coach for that particular lesson, and judge if his or her teaching style is suitable for your little one.
You will also get an accurate picture of how crowded the pool gets on your child's swimming days. Pools, especially public ones, can get very packed at popular weekend timings, with groups of students crisscrossing each other as they swim.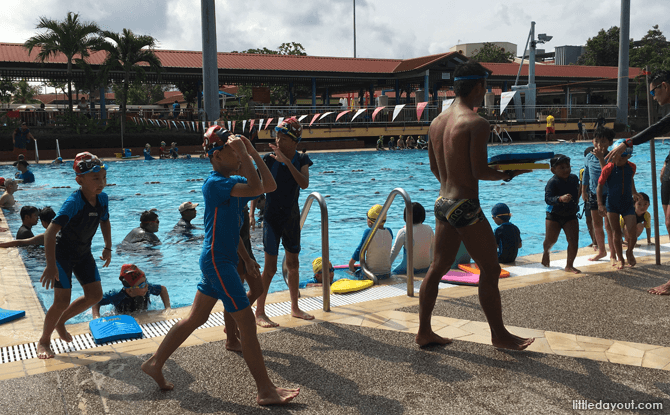 While you are there, check out the shower facilities. Is there hot water supply? Are there clothes hooks at the door, or a ledge to place the soap? Take note of details like these so you can prepare the swim bag for your child accordingly.
#3. Availability of Trial Classes
Rather than signing up for a whole month or term right away, ask if you can have a trial lesson. This is useful for gauging if your child responds well to a particular coach's teaching style, and is especially important for kids who are afraid of water.
Some swim schools charge for a trial class, but the cost will be credited back to you if you sign up with them. Others consider the first 15 minutes in the pool as a complementary trial. Of course, there are also schools that do not offer trials for swimming lessons for kids at all.
#4. Coach-student Ratio
Another important factor is the maximum number of students allowed in a class. The more children there are in a class, the less personal attention your child will receive from the coach.
For beginners, up to six in a class is an ideal number. In practice, some swim schools do take in up to eight or even 10 children per class! Your decision is often a fine balance between the availability of classes on your preferred day, the price you are prepared to pay, and the number of children in the class.
When choosing the day and time for the lesson, ask how full the classes are. Chances are you can find some with fewer sign-ups, so your child gets to enjoy a smaller class – at least until new students join in.
#5. Rain Contingency Plans and Make-up Lessons
What happens in the event of rain? In tropical Singapore, swimming lessons for kids are often disrupted by downpours, unless they are offered at a sheltered venue. Some schools postpone lessons if heavy rain occurs within the first 15 minutes of the lesson; others give land lessons during wet weather.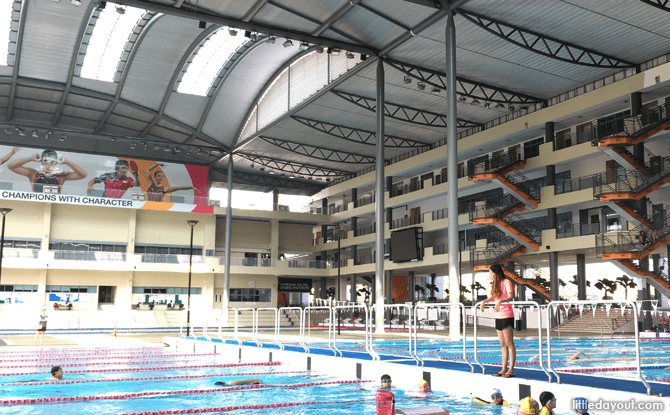 You should also find out about the school's policy on make-up lessons. Usually, they are allowed if you inform the school in advance, or if your child is not feeling well. Some schools have more stringent conditions, while others charge an administration fee.
Good to be in the know on these matters. Now you're ready to take the plunge!