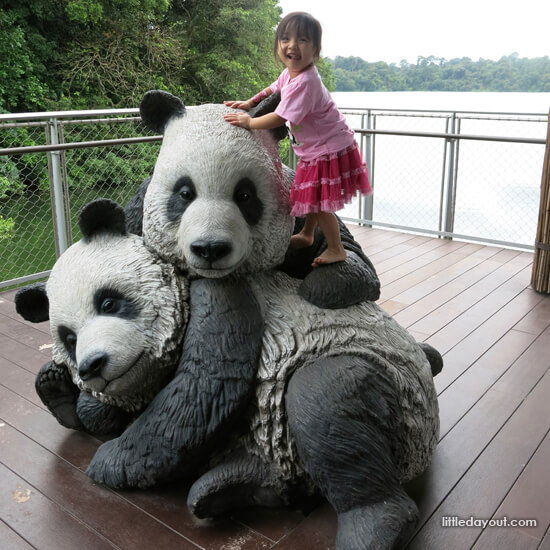 Throngs of people have been popping into the Giant Panda Forest to view Singapore's two Giant Pandas, Kai Kai and Jia Jia.
The climate-controlled Giant Panda Forest exhibition is not only home to the Giant Pandas, but is also building its showcase of other animals found around China's Yangtze river. Not only can visitors view the Giant Pandas but they will eventually be able to see animals such as the Red Panda, Golden Pheasant and the endangered Chinese Sturgeon.
The enclosure is set to be part of the Wildlife Reserve Singapore's newest attraction, River Safari, which is due to open in March/April 2013. [Editor: The River Safari opened on 3 April 2013.]

Step in Giant Panda World
The Giant Panda exhibition aims to educate visitors about the need to protect and conserve these endangered animals. Through various displays and interactive info-panels, visitors can learn about the Panda's diet, characteristics and living habits.
The kids seemed to be amused in finding interesting bits of information – like the eco-friendly practice of turning Panda poop into paper!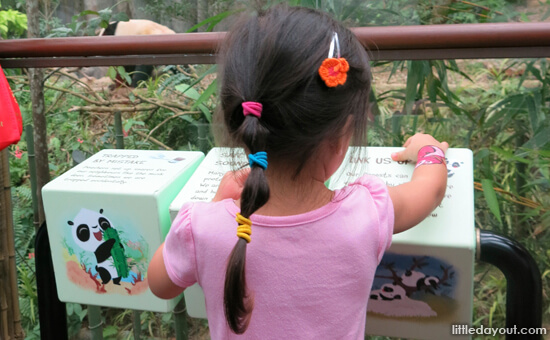 But of course, the highlight of any visit has to be seeing Kai Kai and Jia Jia themselves.
Each panda has their own enclosure and visitors can view them from the elevated passageway that loops around their two habitats.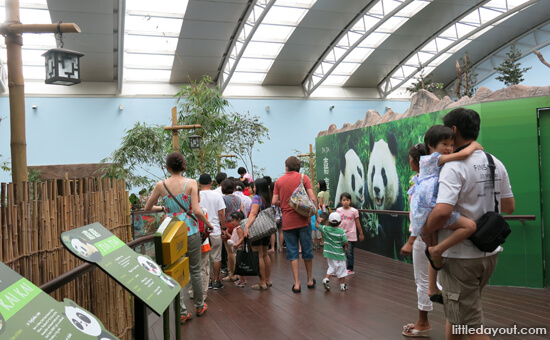 Stars of the Show
Kai Kai, or Onionhead as his nickname goes, comes first. Don't be surprised to find him completely relaxed and gnawing away on some leafy bamboo shoots, oblivious to the gawking visitors around him.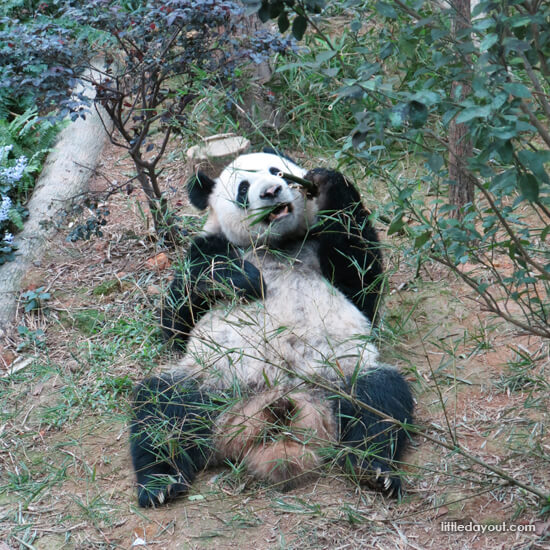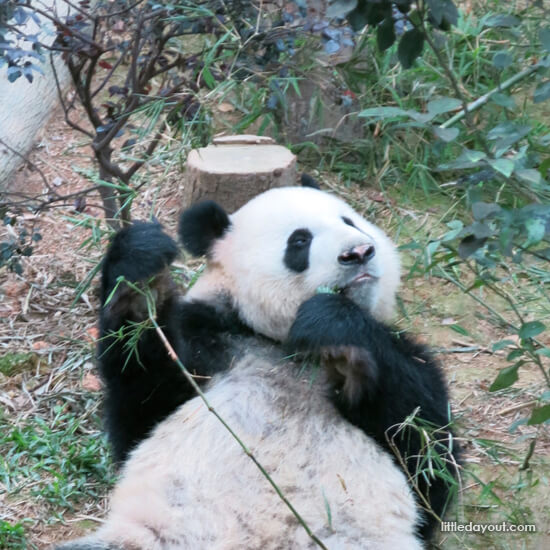 Jia Jia, on the other side of the fence, is said to have a more affectionate and playful personality. You can decide if that is true when you visit.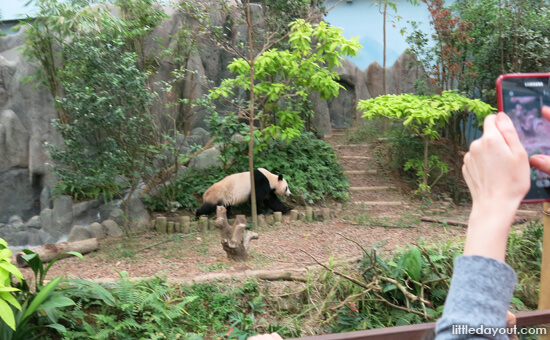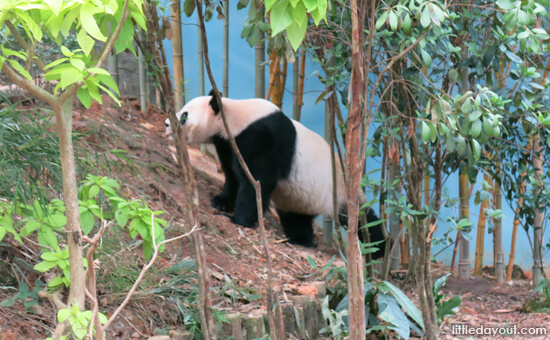 Giant Panda Love
Watching the Pandas, you get a sense of what magnificent creatures they are and why they deserve their moniker, the Giant Panda.
Don't be surprised if you end up being mesmerised and enchanted by your encounter with them. If you do, the House of Kai Kai and Jia Jia is a thoughtfully situated shop at the end of the enclosure for you to take home a little memento of your encounter with these majestic animals.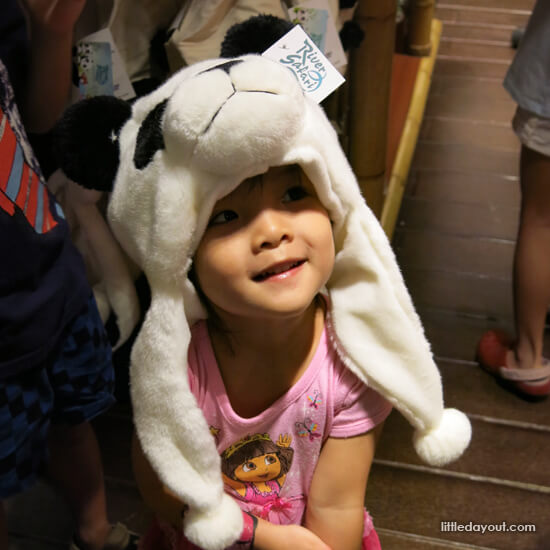 If you're peckish, bite into one of their tasty red-bean Panda Paus, or sip on the popular Panda-topped Cappuccino.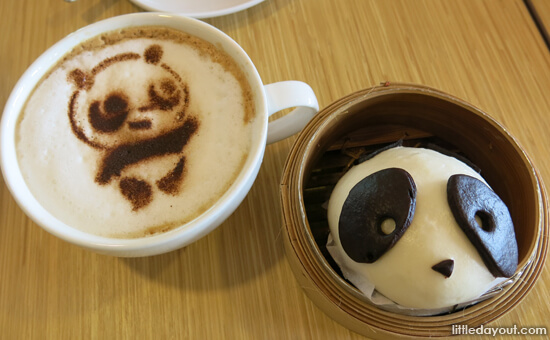 Have a great Little Day Out!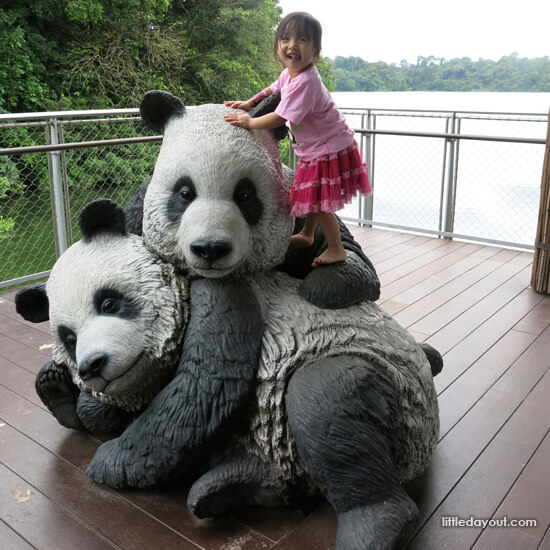 ---
---