The much-anticipated Singapore Writers Festival 2016 (SWF) returns from 4 to 13 November. The festival, in particular the SWF For Families (SWF3) programme, has been reaching out successfully to children and families for years. And, for the first time, even children as young as 18 months old can get in on the action this year.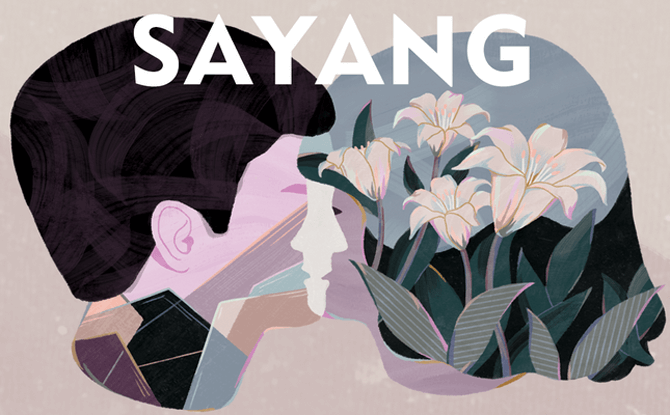 The theme of SWF 2016 is Sayang, a Malay word with multiple layers of meaning. It is used as a term of endearment, but can also convey pity for lost opportunities.
With 60 events this year ranging from interactive storytelling and creative workshops to musical performances and even "pen draw" duels, there is something for everyone at the 10-day celebration of the word.
So don't miss out on all the fun and creative explorations! Okay, Sayang?
---
-- Story continues below --
Loads of Stuff to Do at Singapore Writers Festival 2016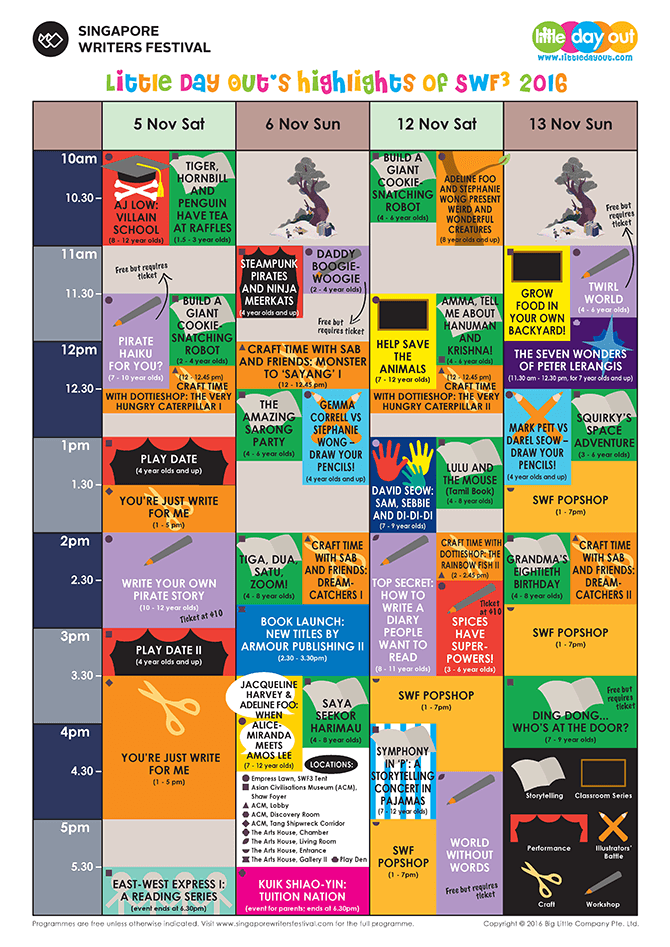 Plenty of activities are taking place during Singapore Writers Festival 2016. Families will enjoy the SWF For Families (SWF3) progammes, conveniently scheduled to take place on the weekends of 5 & 6 November and 12 & 13 November and mostly free!
Excited yet? We are! Be sure to look out for the following at SWF3:
Villains, Pirates, and Cookie-snatching Robots
Superman has Lex Luthor; Iron Man has the Mandarin. Every hero needs a nemesis to shine. At the AJ Low: Villain School, children get the chance to co-create cool villains with the authors of the popular Sherlock Sam series, Adan Jimenez and Felicia Low-Jimenez.
Pirates rule the seven seas at the workshop Pirate Haiku For You? by author-poet Lynette Morrison, while award-winning author Gareth P Jones puts his own spin on the subject with his musical performance Steampunk Pirates and Ninja Meerkats and workshop Write Your Own Pirate Story.
If your little one is into robots, the storytelling session Build A Giant Cookie-snatching Robot will be great fun. Author Katie Van Camp will get everyone to create a giant robot together as she shares the story of CookieBot!
Interesting Face-offs
What happens when fictional characters Alice-Miranda and Amos Lee come face to face with each other? Find out at Jacqueline Harvey & Adeline Foo: When Alice-Miranda Meets Amos Lee.
Another exciting match is the Illustrator's Battle I: Gemma Correll vs Stephanie Wong – Draw Your Pencils!, where the two illustrators will fight for glory – on paper. The audience gets to contribute ideas and vote for the winner! The second Illustrator's Battle features Mark Pett from the US and Darel Seow from Singapore.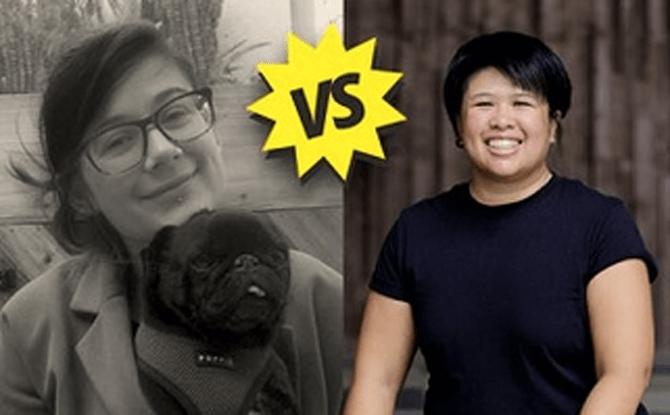 Storytelling in Multiple Languages
The Singapore Writers Festival is one of the few multi-lingual literary festivals in the world. Not only will the little ones enjoy immersive English storytelling sessions such as Symphony in 'P': A Storytelling Concert in Pajamas and Squirky's Space Adventures, they will also be told exciting tales in Mandarin (Grandma's Eightieth Birthday and Ding-Dong…Who's At The Door?), Malay (Saya Seekor Harimau and Tiga, Dua, Satu, Zoom!), and Tamil (Lulu And The Mouse and Can We…?). This is a great opportunity to spark interest in the mother tongue, or even learn another tongue!
Another language will be introduced for the first time in SWF3: sign language! Amma, Tell Me About Hanuman and Krishna! will have sign language included in its presentation.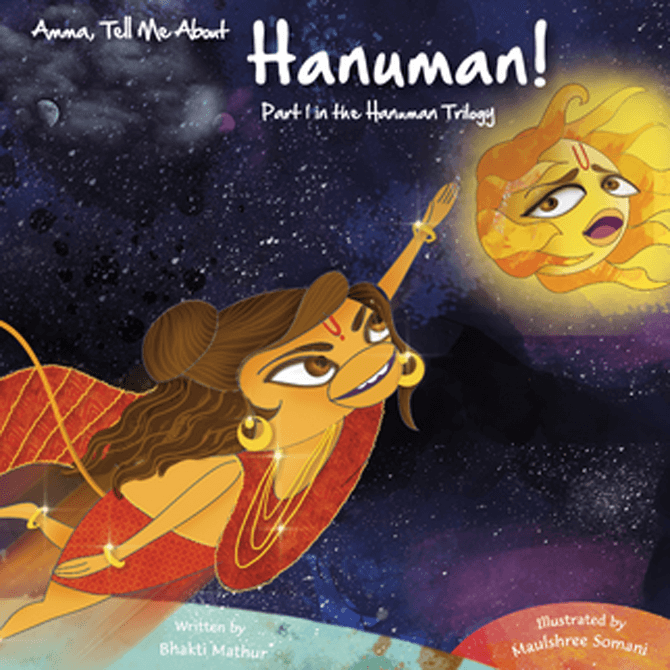 Bonding Activities for the Whole Family
As SWF3 encourages family participation, events are created not just for the little ones, but for the big kids – mums, dads, grandparents, and guardians – as well.
In the workshop Daddy Boogie-Woogie, dads get to show off their dance moves and jam with their children, while the storytelling of The Amazing Sarong Party invites the whole family to relive the good ol' kampong days using just a simple piece of cloth!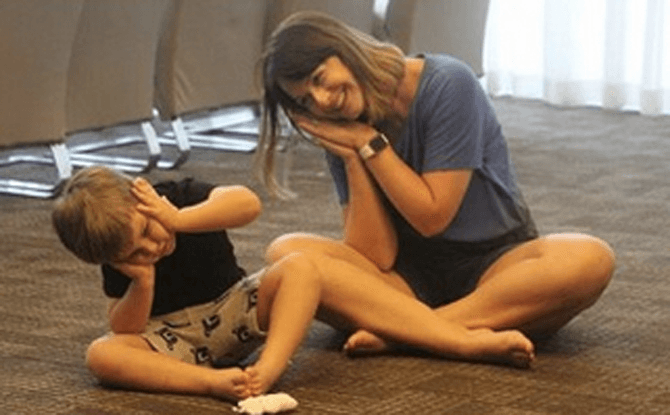 You may also like the multi-lingual readings by well-known children's book authors ranging from Jacqueline Harvey of Alice-Miranda fame and Ninja Meerkats author Gareth P Jones to Jumaini Ariff and Malarvele Illangovan, authors of the Malay book Tiga, Dua, Satu, Zoom! and Tamil book Lulu And The Mouse respectively. Come as a family, sit back, relax, and enjoy the Reading EAST-WEST Express I and II series.
Animals, Animals, and More Animals!
Kids love animals! Bring your little one to the classroom series Help Save The Animals for a fun time crafting a panda headband, playing the tiger habitat conservation game, and saving animals from becoming extinct.
Little ones from 18 months old will enjoy the storytelling session Tiger, Hornbill And Penguin Have Tea At Raffles. For the older kids, Adeline Foo and Stephanie Wong Present Weird and Wonderful Creatures will be a fun time of discovering animals in the jungles of Sarawak and the Australian wilderness.
Get a Visual Guide to SWF For Families 2016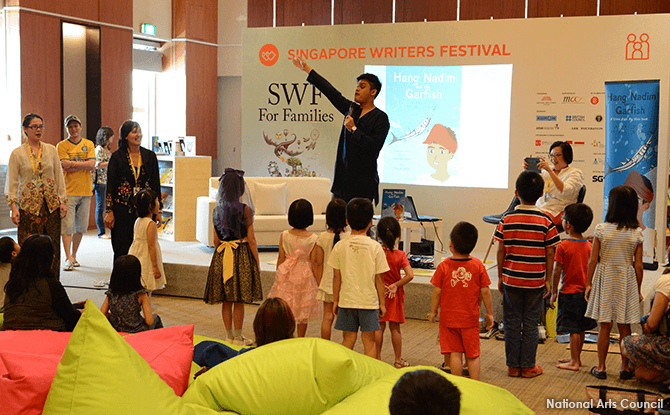 For a comprehensive schedule of the events taking place during SWF3 from 4 to 13 November 2016, download Little Day Out's Highlights of Singapore Writers Festival For Families 2016 below.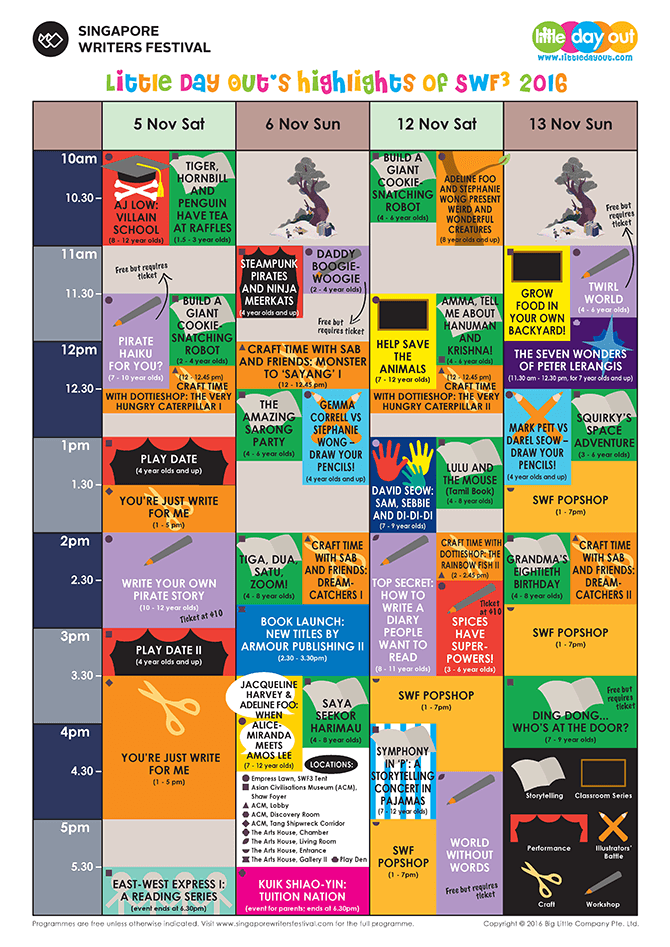 Festival passes and tickets can be purchased from all SISTIC Authorised Agents, through the SISTIC hotline (65) 6348 5555, and on www.sistic.com.
From 4 to 13 November, Festival passes and tickets are also available from the SISTIC Ticketing Counter at The Arts House ground floor (behind the entrance's staircase).
For updates and more details, visit www.singaporewritersfestival.com.