With Father's Day just around the corner, have you been racking your brains thinking of the perfect place to bring daddy dearest this 16 June? We've got you covered. Here's a list of restaurants and places to eat for Father's Day 2019 in Singapore.
Places To Eat For Father's Day 2019 In Singapore
1. alittle tashi
Serving Asian comfort food with a contemporary twist, treat dad to a delightful meal this upcoming Father's Day. alittle tashi's Father's Day Special- alittle feast for pops ($68++ per adult, $30++ per child) features a meat and seafood ala carte semi-buffet with free flow ala carte dishes and desserts. With a variety of mouth-watering dishes ranging from juicy grilled skhug beef short ribs to charred miso brussel sprouts, be sure to check out alittle tashi if you are looking for places to eat this Father's Day 2019 in Singapore. Find out more here.
2. Cherry Garden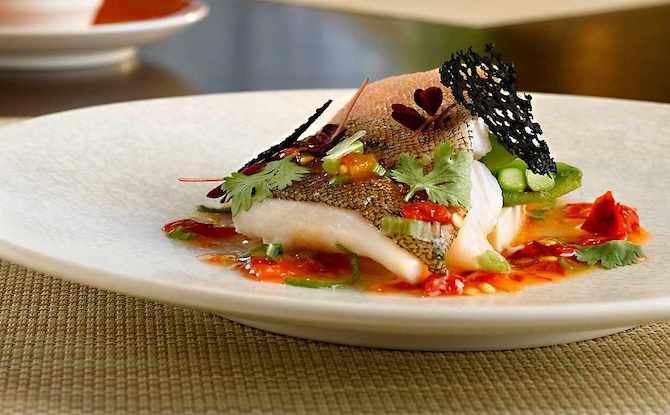 Craving for some delicious dim sum? Cherry Garden, a Cantonese restaurant located in Mandarin Oriental Hotel, is serving a special Father's Day Dim Sum Brunch on 15 and 16 June ($88 ++ per adult, $48++ per child). Tuck into the plethora of delectable dim sum ranging from all-time favourites like xiao long bao to steamed custard buns, as well as two special dishes of the day- the stir-fried Pacific Ocean Scallops and Pig Trotters in ginger and sweetened vinegar. Treat dad to this sumptuous dim sum feast that's sure to touch his heart this Father's Day. Find out more here.
3. One-Ninety Restaurant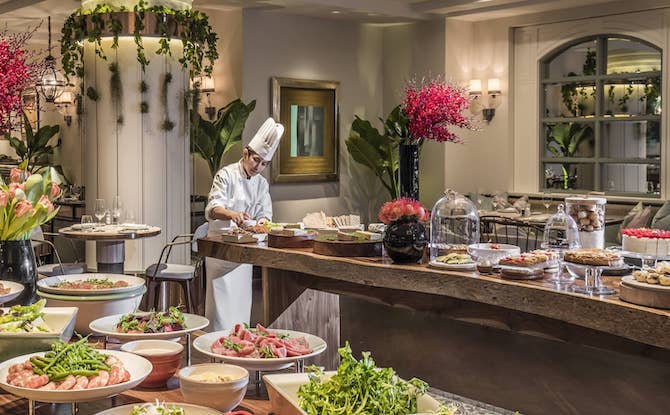 Splurge on dad this Father's Day and treat him to a feast fit for a king at One-Ninety Restaurant's Father's Day Brunch ($128++ per adult, $68++ per child). Indulge in a spread of the ocean's finest such as main lobster, king crab, bluefin tuna before heading over to the buffet stations to gorge on treats like milk-fed veal and wood-roasted Peking duck. Top it all off with the lavish array of desserts ranging from raspberry lime tart to acacia honey panna cotta. This Father's Day meal will definitely be a meal to remember. Find out more here.
4. The Garden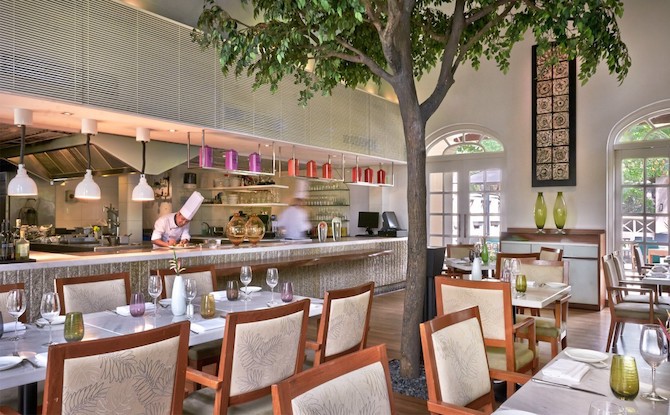 For the health-conscious dad, The Garden is offering a month-long 3-course menu that you can treat your dad to this upcoming Father's Day. Focusing on minimally processed and healthy Mediterranean cuisine, the specially curated 3-course menu ($55++ per person) will serve favourites such as Tuna Tataki, Steak Au Poivre or Norwegian Salmon topped off with delightful desserts like the Crunchy Hazelnut Feuilletine and New York Cheese Cake. If looking for places to eat for Father's Day 2019 in Singapore, indulge in a hearty yet healthy meal with dad here. Find out more.
5. Element Restaurant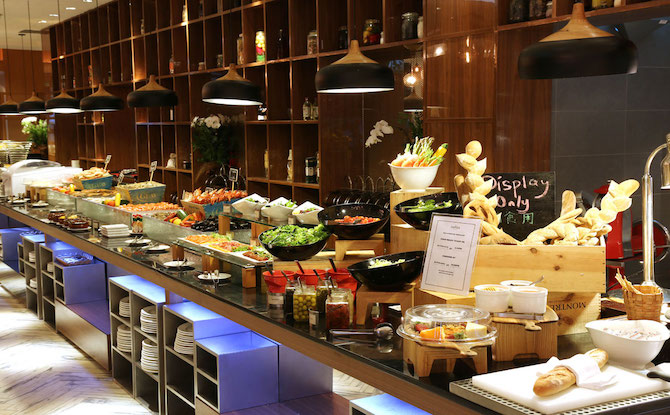 If your dad's a buffet buff or simply enjoys a good surf and turf, check out Element's Father's Day Brunch ($68++ per adult, $34++ per child) as the one of the best places to eat this Father's Day. Tuck into the hearty buffet spread of cold cuts, seafood, cheeses and many more. Besides the array of international cuisine, Element also features local delights such as assorted satay, fragrant chicken rice and an extensive array of delectable traditional local desserts, leaving you spoilt for choice. Dads can also look forward to the Oven Roast Tomahawk Beed with Mustard Red and Lobster Thermidor, Father's Day specials on Element's buffet menu. To add icing on the cake, dads receive a complimentary pint of beer or mocktail if they win in a game of Hooverball Archery. Find out more here.
6. Tea Lounge
Looking for a place to just kick back, relax and enjoy the company of family and loved ones this Father's Day? Look no further than Tea Lounge's Father's Day High Tea Buffet ($75++ per adult, $37.50 per child). Enjoy the hearty spread of delicious fare including Roasted Baby Piglet Marinated with Pinot Grigio and Herb Mustard and Five Spices Roasted Duck with Sour Plum sauce. To sweeten the day, indulge in the extensive selection of desserts including Smoked Matcha Tea Éclair and Soy Milk Panna Cotta Azuki Red Bean. All fathers will also receive a special Chocolate Cigar gift set with a photo souvenir to mark this special occasion. Find out more here.
7. Mikuni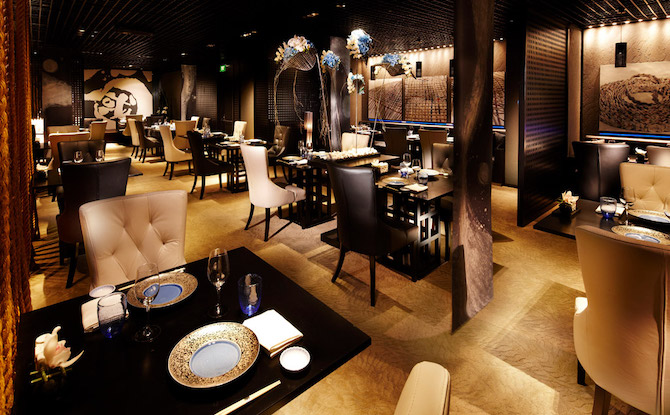 For a fancy-schmancy Father's Day, treat dad to a gourmet bento lunch ($150++ per person) or 7-course set lunch ($218++ per person) at Mikuni's Father's Day Lunch Special. Featuring premium Japanese delights including Kyoto Yuba with Sea Urchin Truffle Soy Sauce, A5 Tochigi Beef Wagyu Bowl and Spring Garden Style Abalone Tsubakai, treat your super dad to a super meal this Father's Day. Find out more here.
8. CUT by Wolfgang Puck
If your dad enjoys a good steak, take it up a notch and treat him to a hearty meal at CUT by Wolfgang Puck. One of the best steak places to eat on Father's Day in town, this 1-Michelin restaurant serves gourmet cuts of USDA Prime cuts, Australian Angus as well as American and Japanese wagyu beef. Besides the exquisite cuts of meat, CUT by Wolfgang Puck also serves an array of mouth-watering seafood, poultry and pork dishes. Spoil daddy dearest this special Father's Day with this decadent dinner. Find out more here.
9. Summer Hill
For some comforting and homely French cuisine, be sure not to miss Summer Hill's Father's Day Sunday Brunch ($80++ per person, $40++ per child) and the Father's Day Weekend Sets (which you can pre-order). The Father's Day Sunday Brunch features free-flow plates of traditional French country classics with an interesting twist such as ratatouille tarts, French onion grilled cheese tartines and Summer Hill's signature roast chicken. Top it all off with an array of delectable desserts including dark chocolate tart, key lime pie and citrus, rosemary and olive oil cake. Find out more here.
10. CreatureS restaurant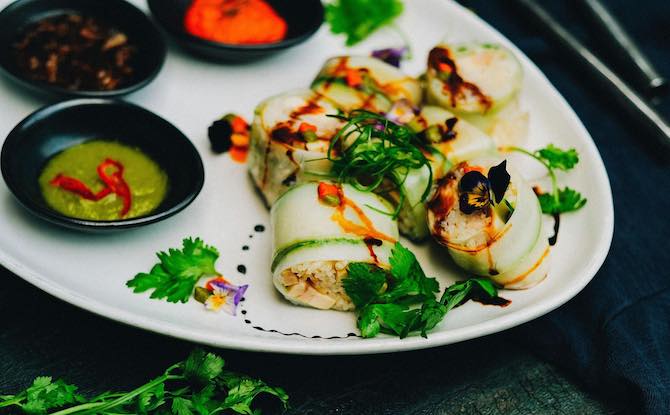 For an unconventional, out of the world Father's Day meal, drop by CreatureS. An award-winning restaurant that serves Asian classics with a modern twist, savour familiar favourites such as Rendang Lamb Shank as well as reinterpreted classics like Creatures Crayfish Hokkien Mee and Italian GodFather "Yong Tau Foo" & Ah Ma Noodles. Find out more here.