Piece of Peace World Heritage Exhibit Built With LEGO Bricks represents more than six man-years of work involving half a million LEGO bricks. The result is a stunning showcase of 34 World Heritage Sites from 25 countries in miniature that takes visitors around the globe.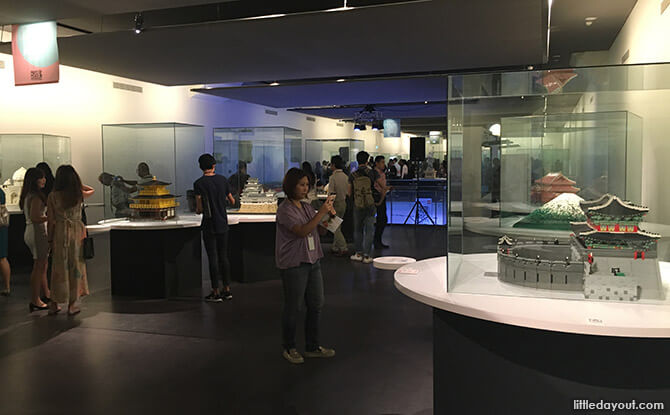 Starting off as a small exhibition in Japan in 2003, Piece of Peace has now arrived on Singapore's shores and will be on display from 27 July to 3 September 2017 at the Fort Canning Arts Centre. [Editor's note: Piece of Peace has been extended till 10 September 2017]
UNESCO World Heritage Sites in LEGO Bricks
There are more than 1,050 UNESCO World Heritage Sites found around the globe. To be recognised as one, each site has to have historical or cultural significance to the world and must pass through a selection process.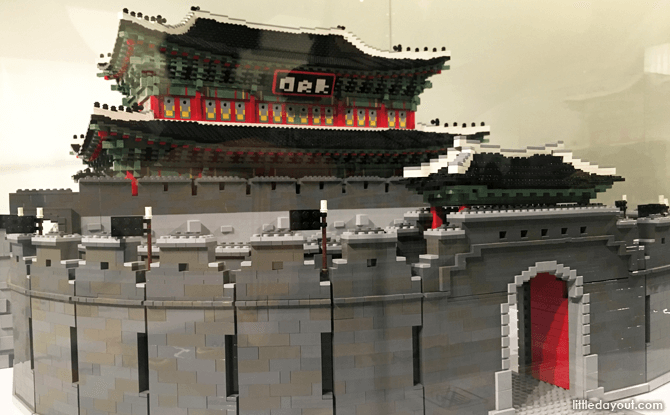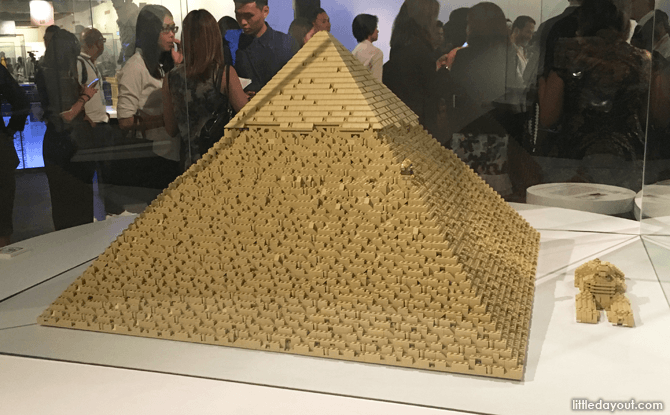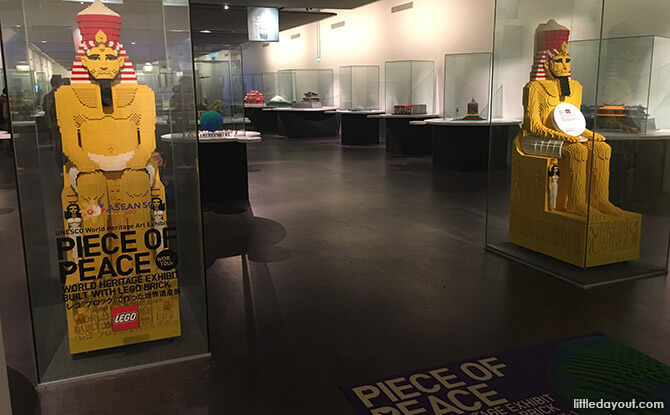 At the Piece of Peace exhbition, World Heritage Sites from around Asia, the Americas and Europe have been recreated with stunning detail.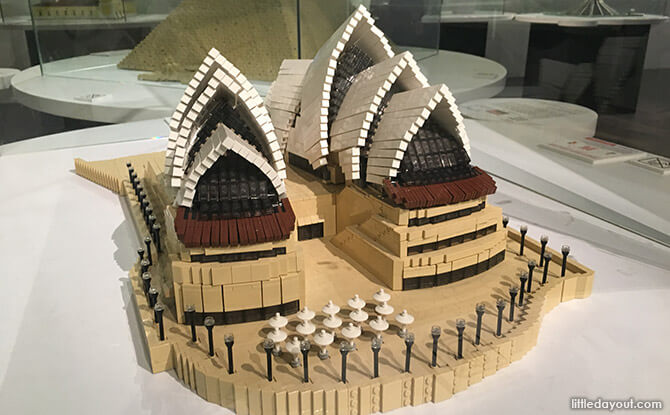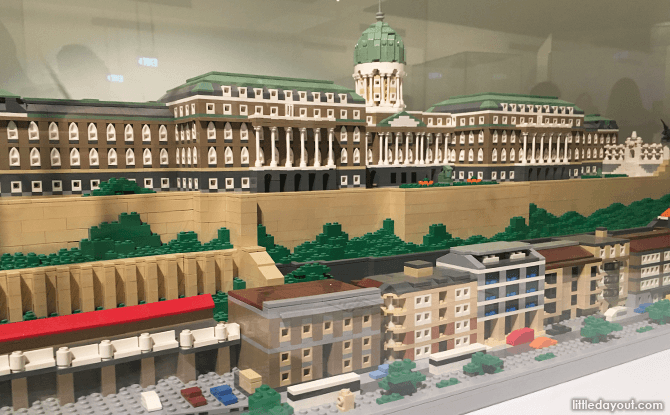 Of special significance are World Heritage Sites from ASEAN including seven that have been specially commissioned to commemorate the occasion of ASEAN 50 this year.
The main exhibition is spread over one floor at the Fort Canning Arts Centre. This is divided into several zones.
In the LOVE ASEAN zone, there are a total of 9 replicas of World Heritage Sites from Southeast Asian nations. These include Angkor in Cambodia and the Historic City of Vigan in the Philippines.
Specially unveiled on 27 July 2017 at the opening of the Singapore leg of the Piece of Peace exhibition was a LEGO replica of Singapore own UNESCO World Heritage Site, Singapore Botanic Gardens. The Gardens are represented by its iconic bandstand.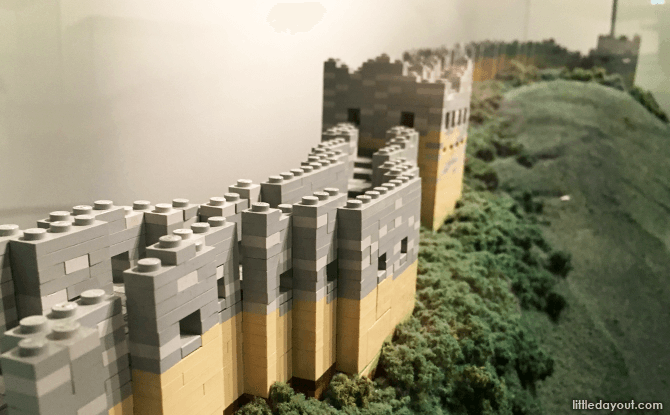 The LOVE ASIA section of the exhibition features 10 replicas of World Heritage Sites from Japan and other parts of Asia. These include the Great Wall of China, Ancient Monuments of Ancient Kyoto and the impressive-looking Hwaseong Fortress in South Korea.
24 more LEGO replicas can be seen in the LOVE EARTH zone of the exhibition. Included are historic places such as Mon-Saint-Michel in France and the town of Guanajuato in Mexico, along with buildings such as the Leaning Tower of Pisa and the Eiffel Tower.
Each LEGO replicas at Piece of Peace is accompanied by a text tag that includes a description of the world heritage site, the number of LEGO bricks used to create the replica, construction time and the name of the LEGO master builder responsible for the work.
Singapore in Minature & Children's Play Area
A floor below the main exhibition area, the Piece of Peace exhibition continues with a special Singapore-focused section and children's play area.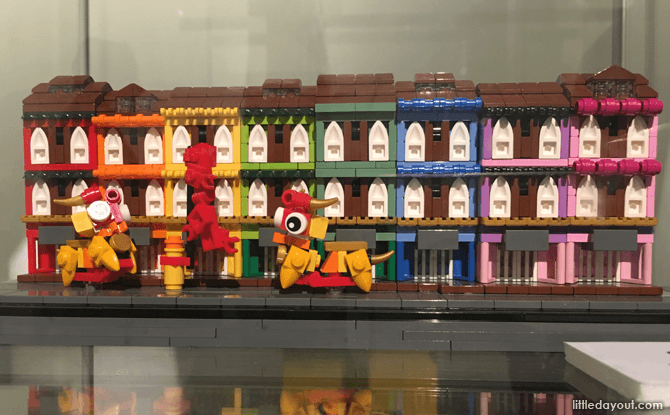 On display are LEGO builds from the LEGO #BuildingAmazingSG Contest, a Singaporean-themed competition that challenged Singaporeans to reimagine their favourite local icons out of LEGO bricks.
At the Piece of Peace Kids Play Zone, kids can build and create out of LEGO at LEGO CITY and LEGO FRIENDS themed play areas.
Instead of a ball pit, the Play Zone has an awesome LEGO brick pit that kids can dig into to create their own LEGO masterpieces.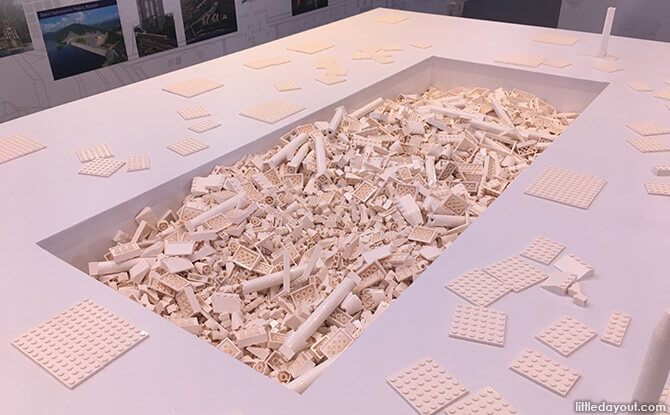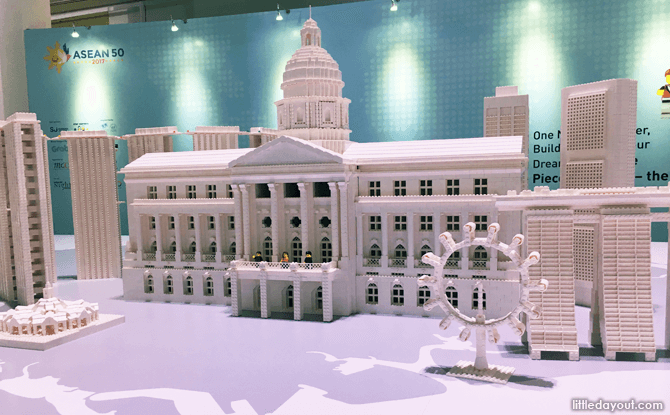 In case adults are feeling left out, at the Brick by Brick SG area of the exhibition, visitors are encouraged to use special white LEGO bricks to express what Singapore means to them. This can be added on to a Singapore map as part of a community art project.
"Visiting the Piece of Peace World Heritage exhibition is like embarking on a world tour. Not only will visitors of all ages enjoy seeing many UNESCO World Heritage Sites from across the globe gathered in one place, they will also be amazed by the lifelike replicas that are carefully built to reflect their finest details," said Vincente Tai, Director, Executive Committee Secretariat of Piece of Peace.
Piece of Peace World Heritage Exhibition
Dates: 21 July to 3 September 2017 [Editor's note: Piece of Peace has been extended till 10 September 2017]
Opening Times: Mon to Thu, Eve of Public Holidays – 10 am to 9 pm, Fri to Sun, Public Holidays – 10 am to Midnight. Last admission 60 minutes before closing.
Venue: Fort Canning Arts Centre, 5 Cox Terrace, Singapore 179620
Admission Fees:
Weekdays – 17 years and above – $17; 4 to 16 years old – $13; 60 years and above – $13
Weekends – 17 years and above – $19; 4 to 16 years old – $15; 60 years and above – $15