Sunset Way is home to a quite a selection of eateries and dessert places, many of them new brands. However, the latest one to open at the Clementi neighbourhood has a history that stretches back to 1984 – Mariners' Corner restaurant, which serves Hainanese-style western food.
---
Old School Charm
Before moving to Sunset Way, Mariners' Corner was located at Cantonment Road. Those who have visited its previous location will remember the deep red interiors with its old school charm. The previous atmosphere has been translated over to its new location at Sunset Way but updated too; it feels familiar but not dated at the same time.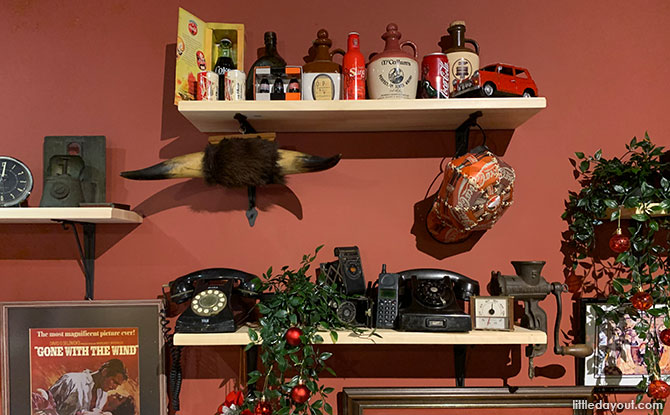 Adoring the interior of Mariners Corner are nostalgic set pieces like a duelling pistol on the wall and mirrored signages. There is something nostalgic about the old-style, checkered table clothes too.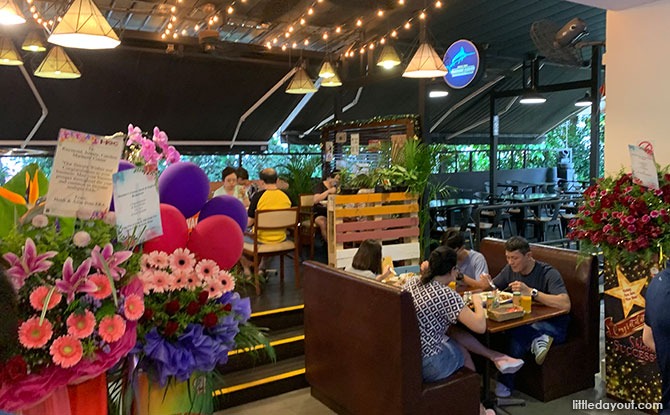 The indoor seating area is complemented by tables at an outdoor deck.
---
Mariners' Corner Menu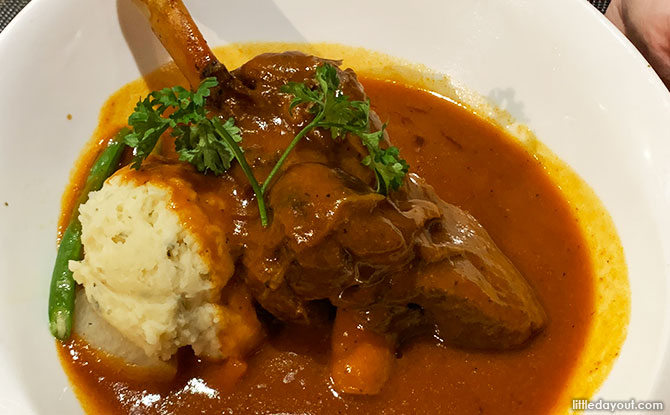 Mariners' Corner is known for its steaks and meats. Signature dishes include Hainanese Oxtail Stew ($22) and Braised Lamb Shank ($23). There is also Hainanese Pork Chop, a crumbed pork cutlet with tomato and Worcestershire sauce ($19.50).
Also on the menu are seafood options like prawn combos like Thermidor Prawns with Sirloin Steak ($24.50), the Atlantic Haddock ($22.50) which can be done grilled or fish and chips style, and the Fisherman's Pan assortment of seafood ($20.50). Lobster combos start from $35.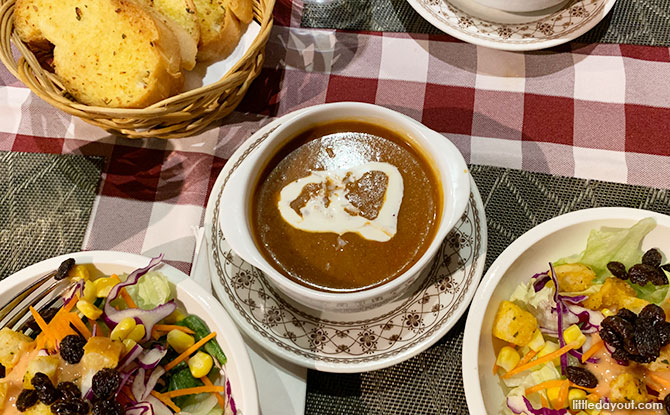 For the most value, visit for lunch where there are lunch sets.
Weekend set lunches starts from $18 for a Chicken Chop and comes with a bowl of salad, soup, garlic bread, coffee or tea, and dessert.
Weekday set lunches start from $13.50 and up with soup, garlic bread, coffee or tea, and dessert.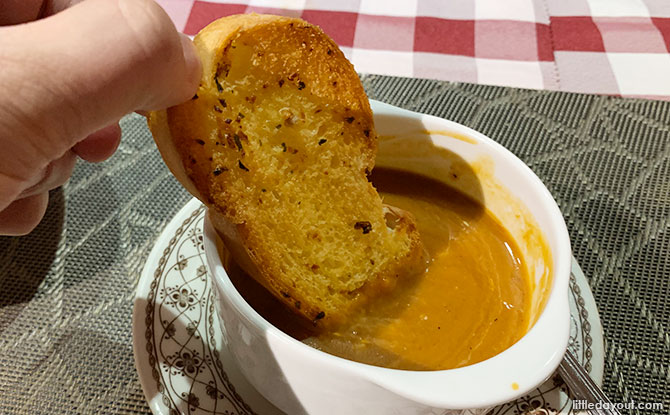 You can also choose to upgrade the soup of the day to a bowl of cream-drizzled lobster bisque.
We had the N.Z. Sirloin Steak with Chicken Chop ($23.50) and were happy when it arrived on a sizzling hotplate shaped like a bull. It personally brought back some memories for us.
Sunset Way may be a new location for Mariners' Corner but we are glad that it has still kept its focus on traditional Hainanese food and an atmosphere that makes it unique.
---
Mariners' Corner at Sunset Way
Location: Block 106 Clementi Street 12, #01-40/42, Singapore 120106 (next to Dawn's Gelataria)
Contact: 62249928