If you have ever walked from Marina Centre and the Floating Platform to Marina Bay Sands, the likelihood is that you would have walked across the Helix Bridge.
---
The Helix Bridge at Marina Bay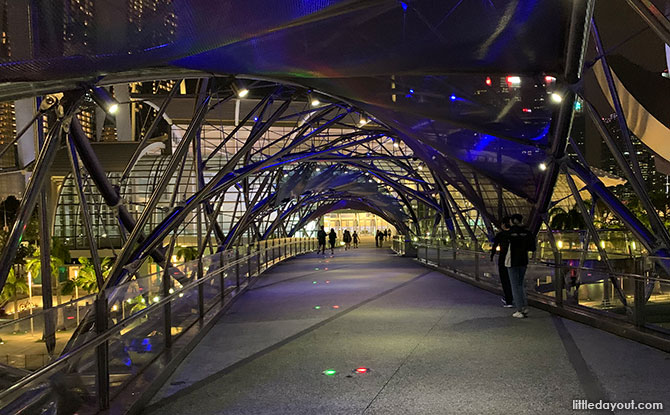 The Helix Bridge officially opened in 2010 and runs in parallel to the vehicular Bayfront Bridge. It has a distinctive structure which looks like the double helix structure found in DNA strands. It stands 8.8 metres above the water.
It has a canopy made out of glass and steel mesh which spirals around and around. It has four viewing platforms which cantilever out over the water from the bridge. These provide lookout points for people to enjoy the stunning views of the Singapore city skyline.
On special occasions such as National Day and New Year's Eve, when there are fireworks at the Marina Bay, it is also a popular spot for watching the proceedings and photographers to take some stunning pictures.
---
Inspired by the Human DNA
Walking along the footpath, you would notice different pairs of coloured letters. Examining these more closely, you will be able to see that they are the letters c and g as a pair, as well as a and t as another pair.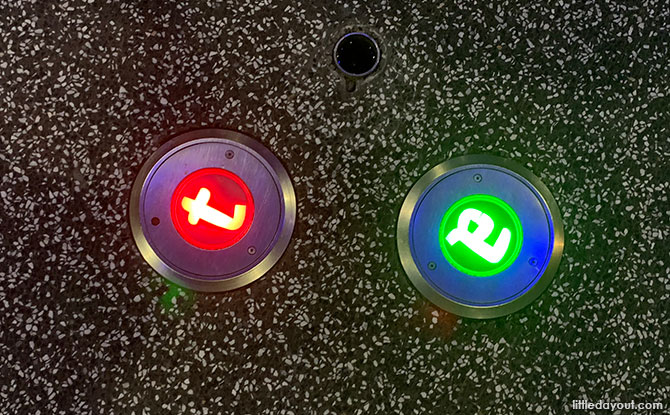 For those who know a bit about DNA, they will recognise these to be the four bases of DNA and are lit up with LED lights in the evening in red and green to represent cytosine, guanine, adenine and thymine.
The 280-metre-long Helix Bridge can be broken up into three 65-metre spans and two 45-metre end spans. It was designed by an international team made up of Australian architects the Cox Architecture, Australian engineers Arup, and Architects 61 from Singapore.
It is part of the overall route that goes around the Marina Bay waterfront. Other sights along the Marina Bay waterfront include the big chair, Merlion Park and, of course, the ArtScience Museum.