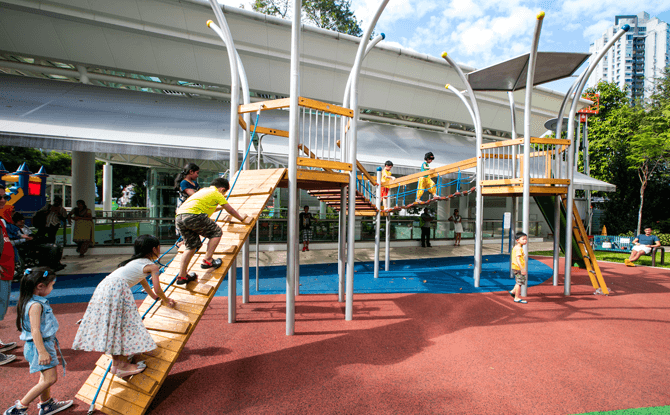 Kids who use wheelchairs and kids with special needs have more reasons to smile. The call to build a more inclusive society has been heard and there are now at least three inclusive playgrounds in Singapore, with another 10 to be built by 2017.
At these inclusive playgrounds, children with and without special needs are encouraged to play and interact together. This is great news indeed for the estimated 20,000 children with special needs in Singapore between the ages of 4 to 12 years old1 as they can join in and play.
Following consultations with therapists and children of special needs from voluntary welfare organisations, these inclusive playgrounds contain special play equipment that enable special needs kids to play safely and experience a little day out at the playground.
Previously found only in special education schools, having these inclusive play equipment outdoors in our public parks and spaces means that children of all abilities can interact together.
---
-- Story continues below --
---
1. Inclusive Playground at Canberra Park, Sembawang Crescent

Singapore's first inclusive playground sprouted up at Canberra Park, along Sembawang Crescent after a park upgrade in March 2015.
The 600 square metres playground has wheelchair-friendly features including ramps, transfer platforms and handrails. Besides incorporating the regular swings and slides at the playground, there is also a sensory motion feature for wheelchair users to experience a swaying sensation without having to transfer out of their wheelchairs.
Visually handicapped children can play with panels with bells and drums, and children with physical disabilities can enjoy a secure ride in the large swing seats.
---
2. Inclusive Playground at Bishan-Ang Mo Kio Park, River Plains

Singapore's second inclusive playground officially opened in August 2015. A joint collaboration between National Council of Social Service and National Parks Board, supported by the Care & Share Movement, this playground is an extension of the existing Bubble Playground near Car Park A (on the side where there is dog run) and is closer to Marymount Road.
Here's where you can find the first-of-its-kind wheelchair-accessible swing. The ramp provides access to the swing for wheelchair users and there are safety-locking features at the sides and back. More than just stimulating a sense of balance and eye movement by swinging, this special wheelchair swing gives special kids the chance and the joy of "flying" in the air.
There is also the first-of-it-kind wheelchair-friendly merry-go-round here. It is on level ground and fitted with safety gates to stabilise the wheelchair. It also comes with two other seats for able-bodied children.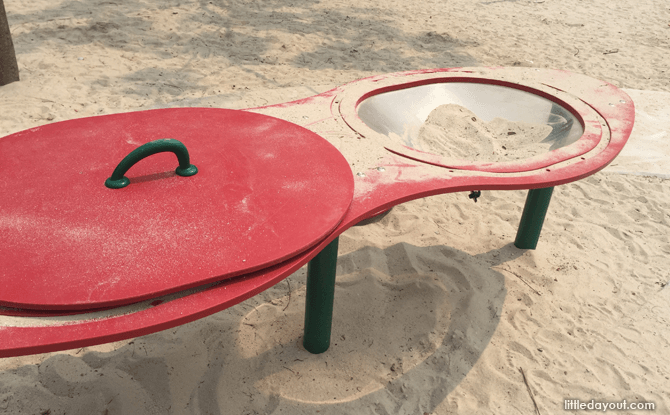 Other special needs-friendly features at the playground include a slide with tactile simulations using rollers and a sand table.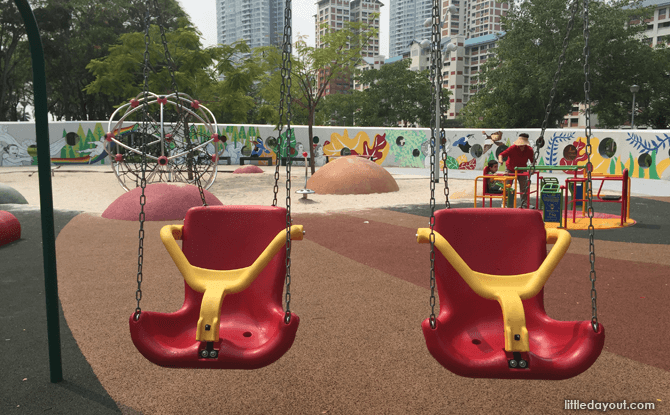 There are also swings with regular seats, each built with a safety harness, interactive panels as well as other regular playground equipment. With a half sand, half rubber flooring design and plenty of play things, this playground is a great place to help children of all abilities to learn to be inclusive.
---
3. Inclusive Playground at City Square Mall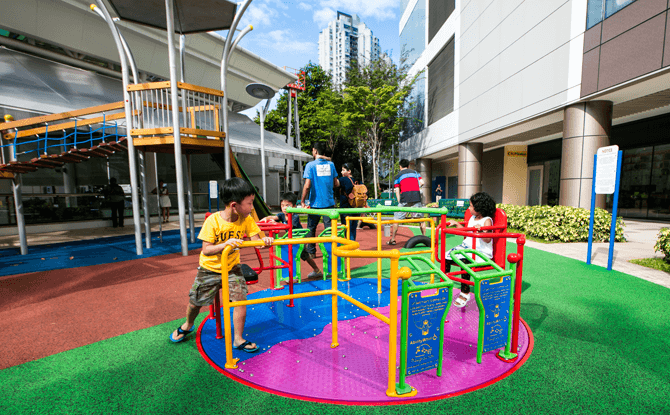 Kudos to City Square Mall for picking up the government's call on having a more inclusive society! The mall has refreshed its outdoor playground at the ground level and it now has a wheelchair-accessible merry-go-round and two inclusive swings for children aged two to 12 years old.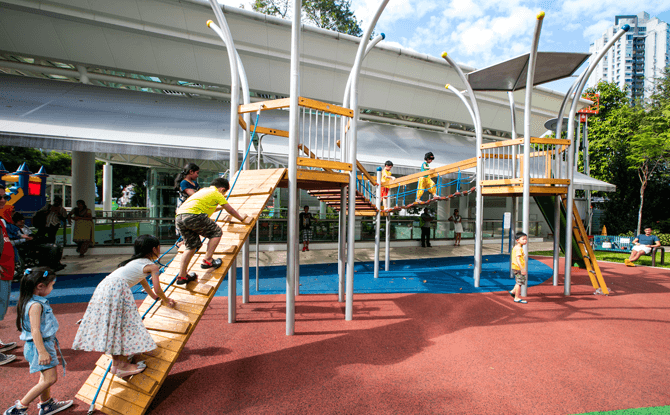 In keeping with its eco-friendly stance, the playground was refreshed using materials responsibly sourced from sustainable sources.
---
4. Upcoming Inclusive Playgrounds in Singapore
National Parks Board and National Council of Social Service have announced plans to build more inclusive playgrounds in Singapore by 2017 in the following locations:
Admiralty Park
Choa Chu Kang Park
East Coast Park
Jurong Lake Gardens
Pasir Ris Park
Sengkang Riverside Park
Sun Plaza Park
West Coast Park
Holland-Bukit Timah
Tampines.
We are certainly looking forward to them!