More than an indoor playground, the mission of Imaginia Playland Bangkok is to stir up a child's imagination through fun activities.
Laid out over two levels, Imaginia Playland consists of multiple play stations that cater to children from ages two years old and up. The play stations provide an outlet for a child's creativity, original thinking, expression and decision-making.
Arriving at Imaginia Playland Bangkok
Just like a regular indoor playground, you need to register at the counter and put on a pair of socks to enter Imaginia Playland. Socks are available for purchase if you have forgotten to bring them.
For the entry price, you get a whopping three hours of play in Imaginia Playland.
---
-- Story continues below --
Stirring Up the Imagination Through Play
Once inside Imagina Playland, kids get a free run of various activity stations in the indoor play area.
There is an Art Gallery where kids get to explore artworks by the masters.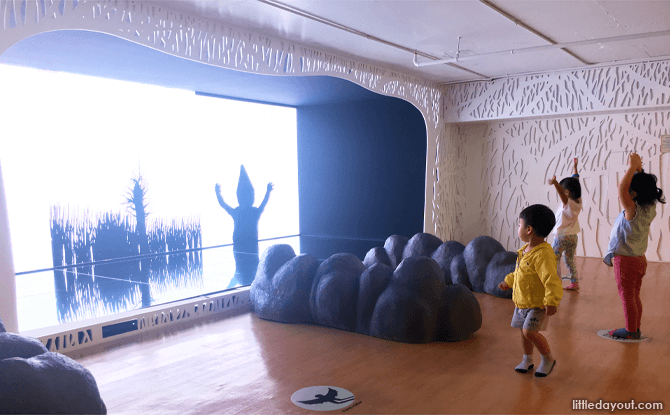 A digital wall, Shadow Forest, lets kids turn their silhouettes into that of a gnome and tree, or to sprout a pair of angelic wings.
At the centre of the first level is Wonder Car, a white 3D model of a car. Using touch screens placed around the car, kids can decorate the blank car.
It is not all digital play at Imaginia Playland.
Exercising Creativity and More
Builders' Studio contains wooden toys that have been developed with professional toymakers in Bangkok. At Art Cabin, kids get to exercise their creativity through arts and crafts.
Younger kids also get to stomp around Imaginia Fort and or put together their own miniature city at Twinkle Little Town.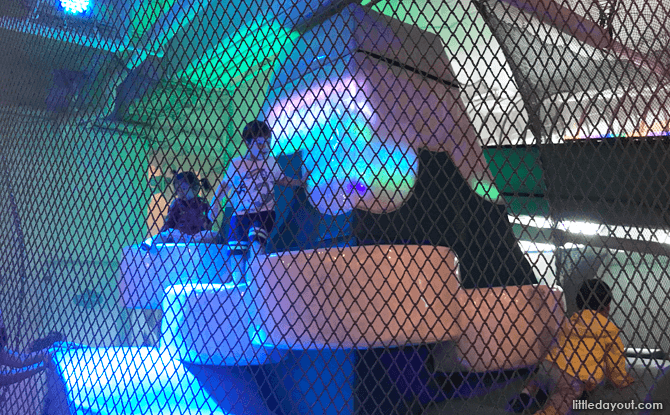 Kids will have plenty of fun at Meteori Peak, a mountain-themed play area on the second level complete with clouds they can climb on.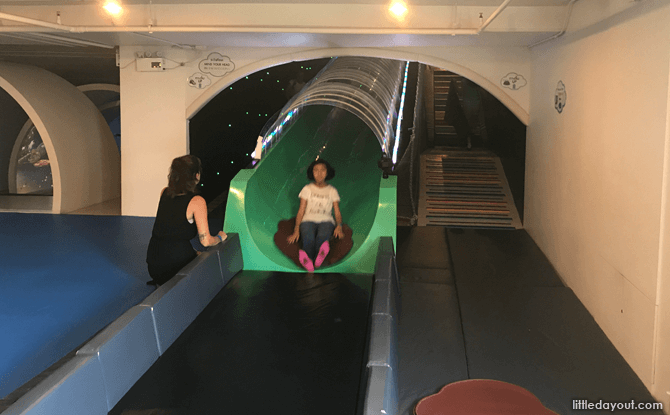 The reward for scaling the mountain is the Time Tube Slider, an awesome slide that stretches from the second level to the first.
Imaginia Playland also regularly conducts storytelling sessions at Imagina Townhall. Listen out for announcements inviting kids to attend these sessions.
Another highlight at Imaginia Playland Bangkok is the Dream Jungle rainbow net. Kids can climb onto the knitted web and hide in little pockets around the play net.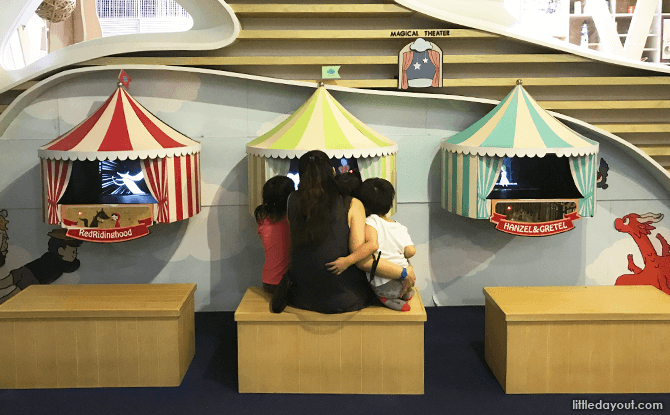 As if that is not enough, toss in a story viewer, DJ booth, reading corner and three hours at Imaginia Playland Bangkok flies by quickly.
Facilities at Imaginia Playland Bangkok
Imaginia Playland is self-contained. There is a cafe where kids and families can grab a bite, as well as washroom facilities.
Parents will appreciate the free Wi-fi and seating areas around the indoor playground too.
Imaginia Playland makes for a fun time in Bangkok for kids. It is conveniently located on the third floor of The Emporium shopping mall, which is directly connected to the Phrom Phong BTS station. It is also close to the Dinosaur Planet park which is just a block away.
Imaginia Playland Bangkok
Address: The Emporium Shopping Complex, 3rd Floor, 24 Sukhumvit Rd., Klongton, Klongtoey, Bangkok, Thailand 10110
Opening Hours: Mon to Thu: 10 am to 7 pm, Friday to Sunday: 10 am to 8 pm
Admission Prices:
Mini Traveler (Newborn to 70 cm) – 100 Baht
Little Traveler (71 to 100 cm) – 250 Baht
Traveler (101 cm and up) – 480 Baht
Guardian – 200 Baht