If visiting Pattaya, Thailand with young kids, consider a visit to HarborLand indoor playground! Billed as Asia's largest indoor playground, HarborLand has nine different play zones, each with separate admission charges but conveniently housed all under one roof in a child-friendly mall.
On our visit, we visited the children's choice of three play zones – the main HaborLand indoor playground, Jump XL, a trampoline park, and Snowland, an indoor snow park.
Other zones at HarborLand in Pattaya include Deep (indoor rock climbing), Rollerland (roller skating rink), Laser Battle (laser tag), Adventure (obstacle adventure course), Little Land (giant Lego-like bricks for free play) and Little Bike (balance bike riding obstacle course).
Here is a rundown of how we easily spent six hours (!) with the children at HarborLand, Pattaya
6 hours at HaborLand, Pattaya, Thailand
Check-In
12 noon: We arrived at HarborLand and had lunch at HarborLand's food and beverage service counter (level 7).
For such a tiny food and beverage counter, their menu does seem really extensive. From fried rice to fried chicken wings, smoothies and ice cream, they seem to have it all. With full tummies, we were all set and raring to go!
There's a baby changing/breastfeeding room available at the premises. Toddler toilets are also available in the main play area. HaborLand provides free lockers for storage of possessions and footwear, so that's one less thing to worry about.
Snowland
1 pm: Snowland (level 5)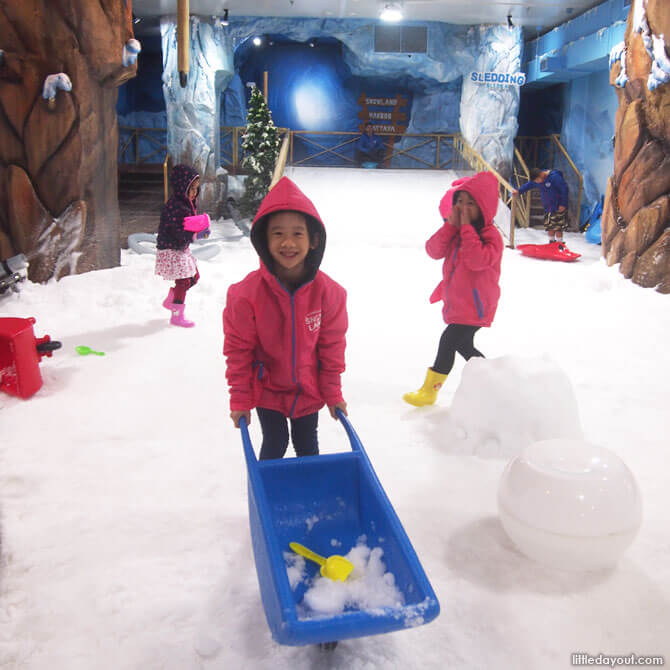 Who says it doesn't snow in Pattaya? Grab those snow coats and boots from the counter and head up the icy mountain! Take a slide down various icy slopes, attempt to build a snowman or even a snow castle!
Jump XL
2 pm: Jump XL (level 6)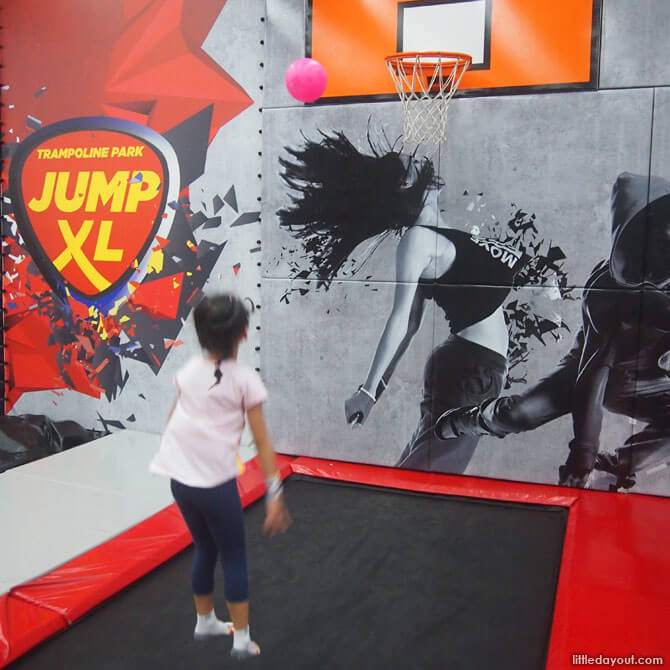 Everyone loves the thrill of trampoline jumping. HarborLand's Jump XL has designated zones for adults and children, making it safer for young children.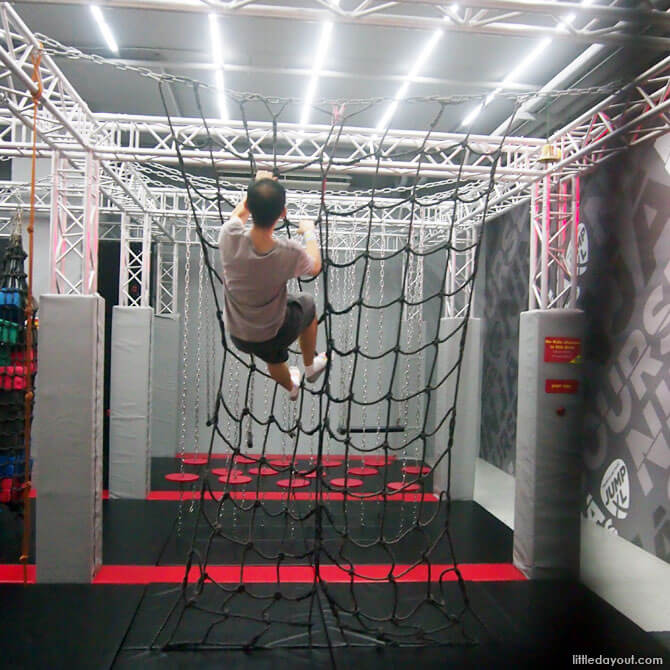 Exclusive to the Pattaya branch of Jump XL is the Ninja Course zone. Meant for both older children and grown-ups, this zone requires the use of upper body strength in order to tackle the challenging obstacle course.
HarborLand
3 pm: HarborLand main playground (level 7)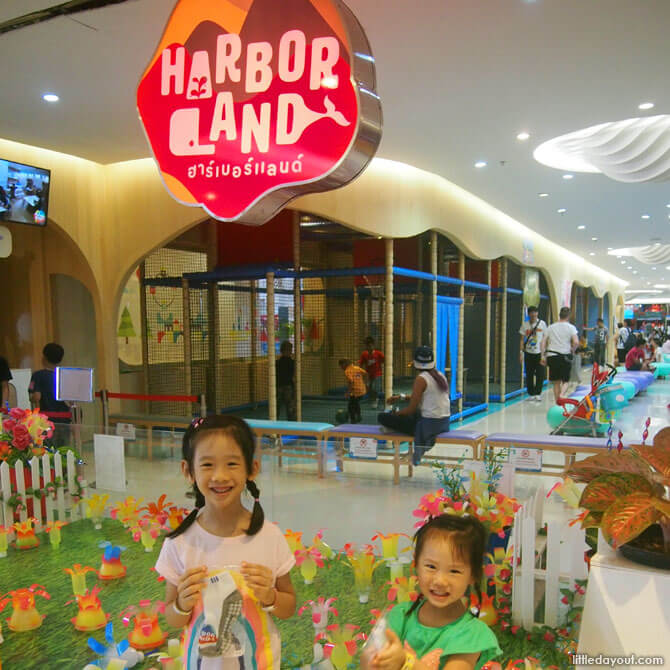 HarborLand is an indoor playground that actively supports parent-child play interaction. Play areas are segregated into separate areas for toddlers and older children.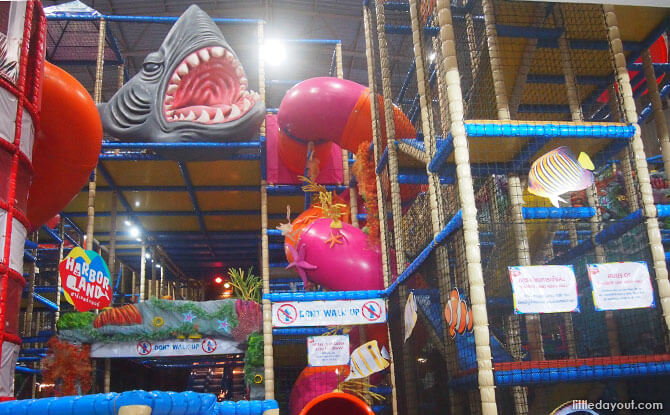 There are different zones to suit diverse temperaments of children, such as the craft area, rope course, reading nook, dark room (reenacting the training of firemen) and even games held periodically at the stage area for children to participate.
6 pm: Goodbye! See you later, HarbourLanders!
At 6 pm, we were all ready to call it a day. Indeed, HarborLand exceeded all our expectations and left my children avid fans of the HarborLand theme song (that kept looping over the sound system). Tired and weary, it was truly six hours well spent in time, money and energy.
Harbor Land aims to provide good quality family bonding time through exciting activities that doesn't compromise on safety, quality and variety. Going by the crowd at hand, I'm sure everyone agrees too! Thumbs up for their clean premises and super friendly staff!
HaborLand, Pattaya, Thailand
Address: Harbor Pattaya (7th Floor), 190/25 Moo. 9, Central Pattaya Rd.,Nong Prue, Bang Lamung, Chon Buri 20150