Without having step foot into this city commonly known for its high-rise condominiums, shopping malls and cabaret bars, 'Family-friendly Pattaya' would never have been a phrase I would have coined. That is until I had the opportunity to visit Pattaya with kids and discovered that this Thai city, known for its parties, also makes for a surprisingly family-friendly holiday destination.
In planning the trip, I used the Klook booking platform to discover family-friendly attractions in Pattaya. Once decided, I was also able to make the bookings to the different attractions in Pattaya through the platform. Klook made it easy to plan our family trip to Pattaya.
Travelling to Pattaya, Thailand
After a two-hour flight from Singapore to Suvarnabhumi Airport (Bangkok, Thailand), Pattaya is a mere 1.5 hours drive away.
For those visiting Pattaya with kids, you can book a transfer from the airport to the city of Pattaya. If travelling as a family group with four to 10 people, comfortable vans can be booked for pick-up at the airport and they will alight you directly at your accommodation.
---
-- Story continues below --
Pattaya is a coastal city and approximately 150 km south of Bangkok. It is also one of Thailand's major beach resorts. Now, it is also an up-and-coming destination catering to families. Here are some of our favourite picks from our visit to Pattaya with kids.
5 Family-friendly Picks in Pattaya with Kids
---
If you are young, young at heart or possess a penchant for Instaworthy teddies, then this museum is perfect for you! The Teddy Bear Museum Pattaya professes to be the first and only teddy bear museum in Southeast Asia and houses an impressive 2,000 bears in 2,500 square metres of space.
Take a stroll through 12 themed areas where you can stop to cuddle teddies or snap adorable Instaworthy photos. In surreal teddy bear scenes, music and sound effects thoroughly engage all senses and magically transports visitors into their cute little teddy world.
---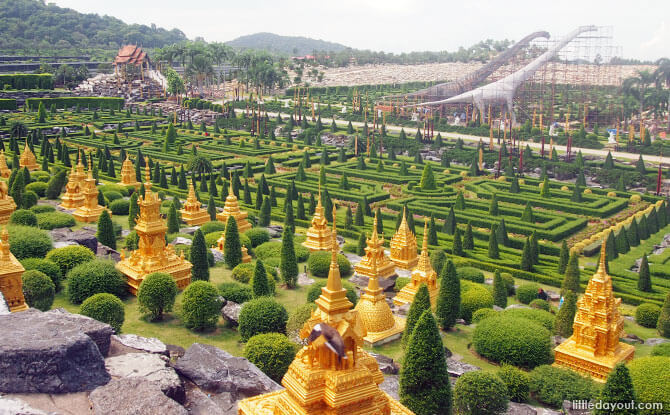 Nong Nooch has been hailed as one of the most beautiful gardens in the world. In the gardens, many sheltered overhead walkways are available, enabling visitors to view the gardens at the perfect height, come rain or shine.
According to our guide, the most popular gardens are the Dinosaur Valley and French Garden. So, make sure you don't miss these out when you drop by for a visit. To complement the gardens, a Thai cultural show and an elephant show are also available daily.
A small petting zoo near the food court is sure to be a hit with little ones.
---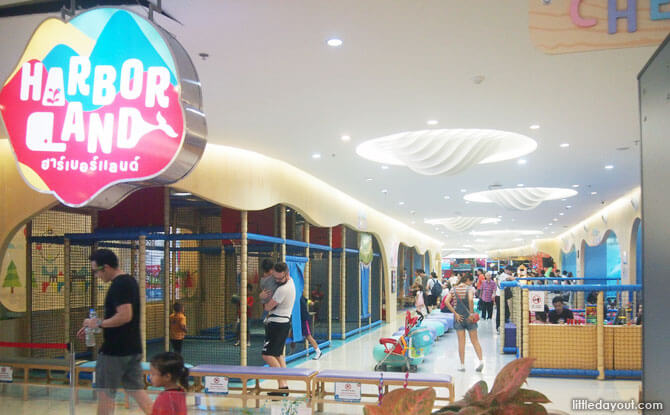 Harbor Land Family Entertainment is a must-visit when in Pattaya with kids! Billed as Asia's largest indoor playground, Harbor Land spans many levels in a child-friendly mall. There are nine different play zones with separate admission charges.
We booked a package with Klook that provided access to 3 play zones of our choice, Harbor Land, Snowland and Jump XL. Free socks and 400 baht of Habor Land F&B vouchers were included as part of the package.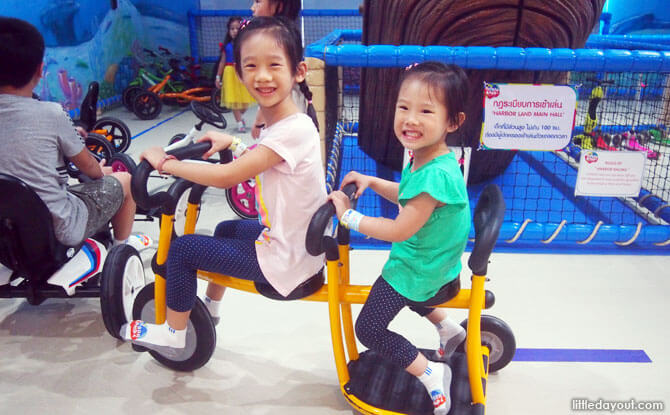 The Harbor Land main playground has different zones including a craft area, rope course, reading nook and darkroom. Snowland is perfect for those who wish to put on snow coats and boots and step into a snowy wonderland! Jump XL has designated zones for adults and children, making it safer for kids. Exclusive to the Pattaya branch of Jump XL is the Ninja Course zone for older children and adults.
---
Immerse yourself in Swiss-inspired architecture amidst a lovely farm. Interact with adorable farm animals or feed sheep, goats and horses.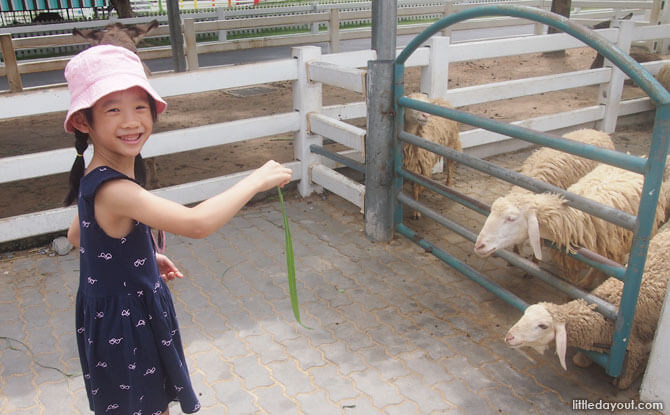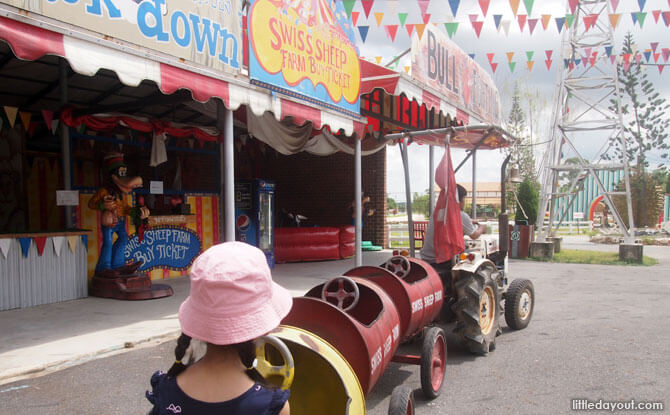 Trot along the delightful scenic path on horseback or take a tram ride around the entire farm. Looking for a relaxing day, surrounded by nature, void of all electronic devices? Look no further; Swiss Sheep Farm Pattaya is it!
---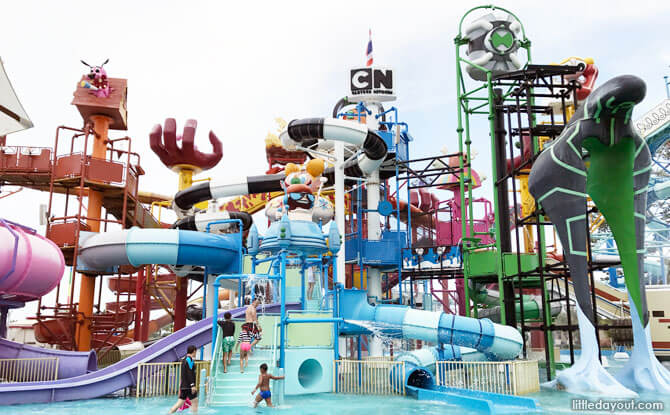 The world's only Cartoon Network themed water park, Cartoon Network Amazone Park truly takes the cake on so many levels for those in Pattaya with kids. There are over 25 crazy, exhilarating rides and 150 different water features at this water park!
Nestled in the charming seaside town of Bangsaray, a 20-minute drive from Pattaya city, this is where Cartoon Network characters come alive.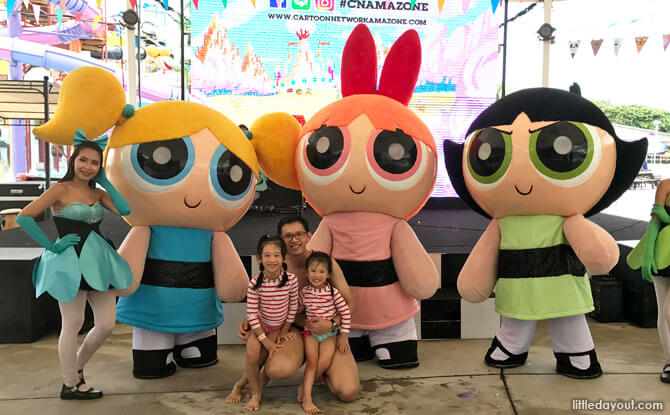 Live song-and-dance shows, mascot meet & greet sessions and other activities happen hourly. There is something happening at all times to excite the crowd.
---
BONUS: Health Land Spa & Personal Care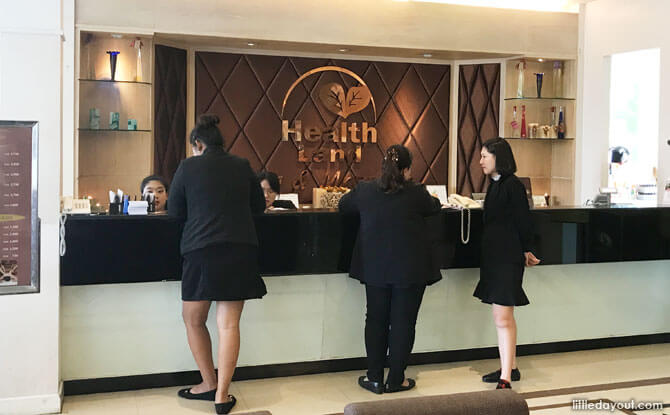 A trip to Thailand is never complete without a message! Affordable spas need not be dodgy. Health Land is an excellent choice with an extremely relaxing atmosphere to put your heart and mind at ease. Health Land Spa believes in natural healing through the harmonious combination of health and science of traditional Thai wellness.
Take a breather, chill and let the professional masseuse destress and unknot your weary muscles. Because…you deserve it!
Fancy a spa treat but have nowhere to leave your children? Call to make an appointment and bring your children-in-tow, as Health Land Spa very generously provides a large room for children to quietly play-wait alongside parents during the pampering session.
---
Pattaya – the Up-and-coming Family Destination!
Lovely Thai hospitality was evident in Pattaya.
Whether be it at the airport transfers to various places of interest, the level of service is indeed highly commendable. Thais are no doubt friendly and warm people who love children and Pattaya is a perfect up-and-coming family destination!
This family trip to Pattaya, Thailand was made possible by Klook, the smart and simple way to discover and book the best activities and attractions at travel destinations around the worldwide.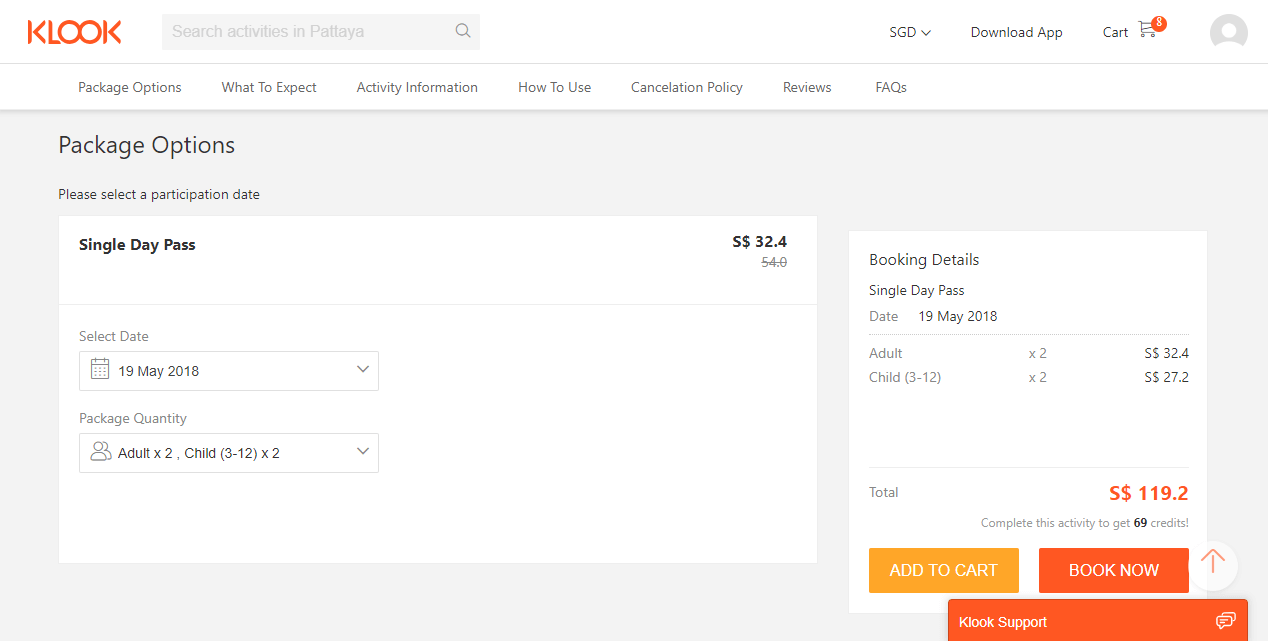 Using Klook, I was able to make bookings at special prices to experiences at Pattaya. In addition, the Klook platform has other perks too such as Klook credits which can be used to offset future purchases.
Klook Summer Sale
Klook is celebrating summer with a sale till 30 June 2018. Travellers can enjoy discounts with the following promo codes:
YOURWAY: $12 off with $150 minimum spend
YOURWAY50: $50 off with $450 minimum spend
Get more details on the Klook Summer Sale here.
This feature is brought to you in collaboration with Klook.