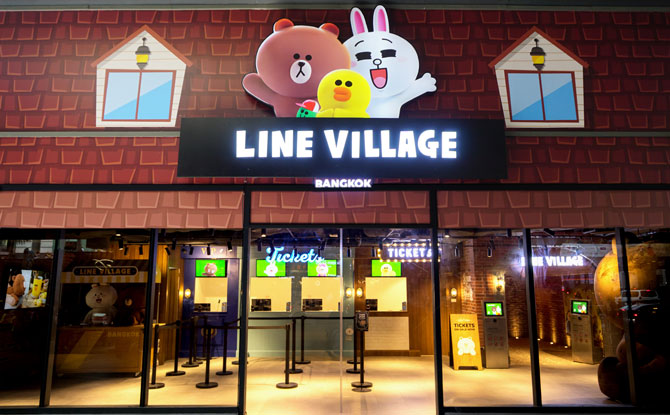 The Line Village Bangkok themed attraction in Thailand's capital has opened, bringing to life the digital characters from Line mobile messenger app. Fans of Brown, Cony, Sally, Choco and the other cute Line Friends characters can meet them at Bangkok's Siam Square One shopping mall.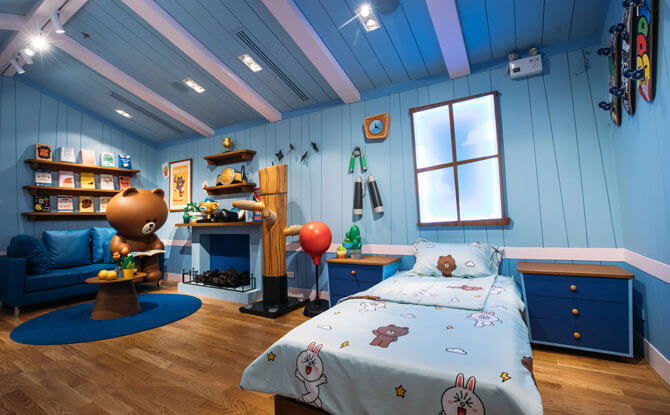 Set over three floors, visitors will be able to interact with the Line Friends characters in more than 20 virtual reality and photo zones. These include an LED corridor, a jungle experience, story book zone and a VR roller coaster experience.
Line Friends
The cute Line Friends characters appear in virtual stickers for the Line messaging app and have developed into a pop culture brand in their own right.
Line characters Brown the bear, Cony the rabbit, Moon the alien and James the young man originally appeared in Line's sticker packages in 2011.
---
-- Story continues below --
They have since been joined by other characters such as Choco the bear, Sally the chick and gone on to star in their own animated series.
The Line mobile messenger application has 200 million active users worldwide.
For the Fans
The new 500 million baht (S$20.5 million) indoor attraction occupies 1,500 square metres in the shopping mall and is expected to attract 12 million visitors a year.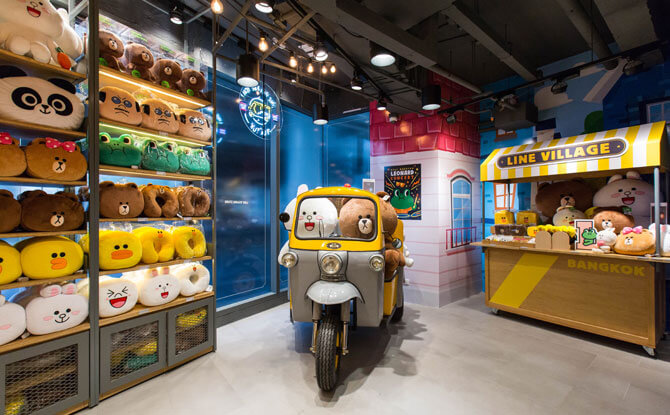 Line Village Bangkok also incorporates a store with over 2,000 collectible and limited-edition merchandising of the mobile phone pop culture characters. These range from stationary and accessories to clothing and souvenirs.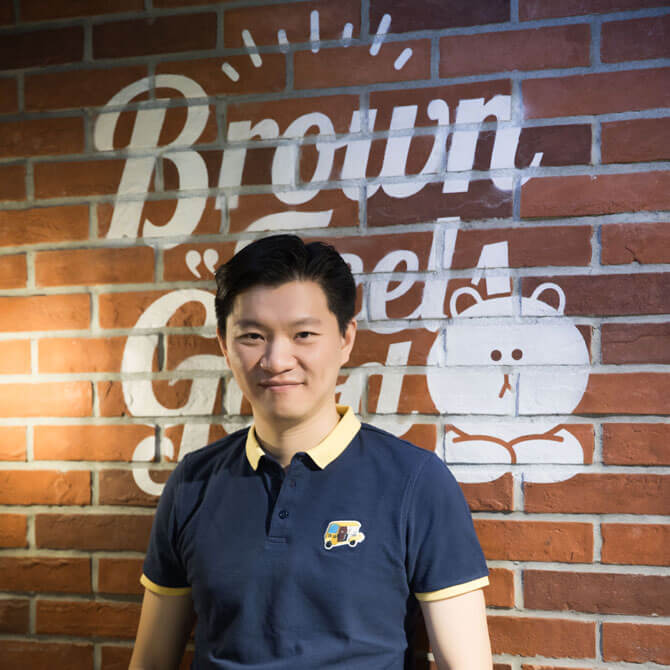 "Line Village Bangkok has everything Line fans can ever dream of," said Line Village Bangkok CEO, Mr Rupop Shinawatra. "We are very excited that Thailand is the first country in the world to open a Line Village, and as Bangkok is a top global travel destination, we are confident it will attract and excite Line fans from around the world."
Line Village Bangkok
Where: Siam Square One Building (SQ), 338 Rama 1 Road, 1st Floor, Pathumwan, Bangkok, 10330, Thailand
Website