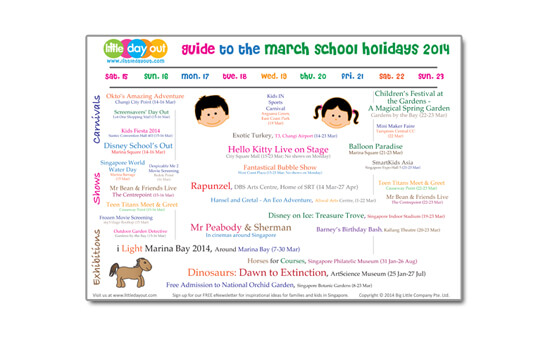 The March School Holidays are here. With an amazing range of activities packed into one week, we've put together a handy guide to provide an overview of the activities taking place for kids.
Enjoy shows, outings, carnivals and exhibitions with the children during the March school holidays and spend some wonderful time together as a family. With so much taking place, we couldn't squeeze everything into one page, but we have put together a selection of the activities.
Download your copy of the FREE Little Day Out Guide to the March School Holidays, you can print it out and stick it to your refridgerator door, or keep it in your mobile device and take it around with you! Use it to plan your time during the one-week holiday. If you are looking for even more activities, be sure to visit our March School Holidays 2014 page where there are even more events listed.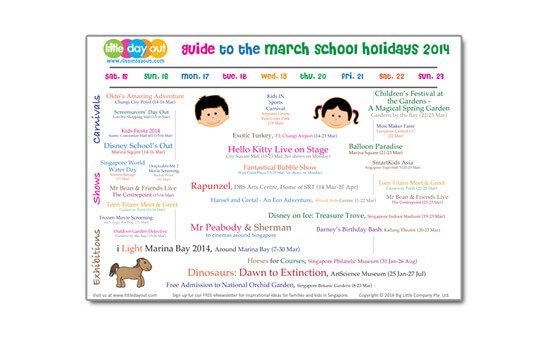 Get more ideas on what to do with the kids in Singapore during the March School Holidays 2014.
---