Perhaps you have seen the cardboard sculptures of dinosaurs around the malls. Or, interactive booths with 8-bit looking animation. These are part of the NLB's Experience Labs displays by National Library Singapore.
NLB's Experience Labs are in support of LAB25, which stands for Libraries and Archives Blueprint 2025. This is National Library Board's plan to transform libraries and archives in Singapore into spaces which empower learning and discovery. It also plans to turn everyday spaces into discovery nodes, hence NLB's Experience Labs in the malls.
---
NLB's Experience Labs at the Malls: Dinosaurs & Carousells
The NLB's Experience Labs can be found at the following locations:
Jem (28 Oct to 11 Nov)
Plaza Singapura (28 Oct to 28 Nov)
Paya Lebar Quarter (28 Oct to 28 Nov)
Waterway Point (28 Oct to 11 Nov)
---
-- Story continues below --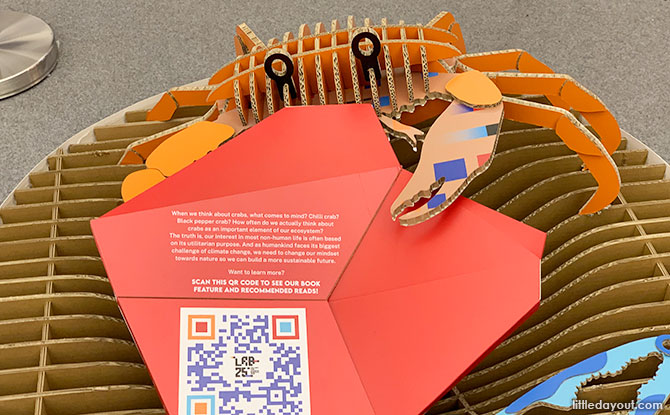 At the various cardboard sculptures, you can scan QR codes to learn more about them and to get recommended reads.
The Carousel Cityscapes is a chance to go on a "virtual" journey to cities around the world.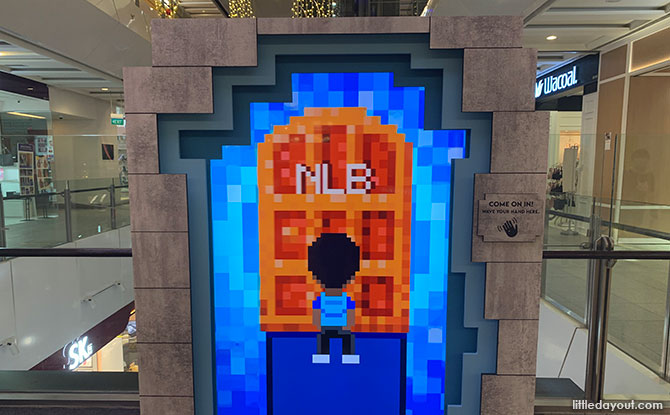 The LAB25 Digital Door installations share about the four roles which National Library Board will be undertaking as part of LAB25: building a Learning Marketplace, nurturing an Informed Citizenry, inspiring Singapore Storytellers, and being an Equaliser.
---
Limited Edition Book Bugs Postcards
In addition, kids who collect the National Library Board's Book Bugs will be excited to know that four limited edition LAB25 Book Bugs postcards are being released at these Experience Labs.
One design has already been released on 28 October. Look out for more on 12 November, 26 November and 10 December 2021.