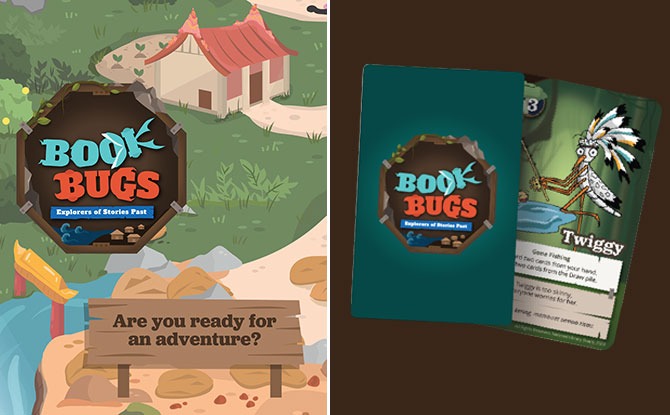 National Library Board's (NLB) popular Book Bugs programme is returning this December 2020. The latest edition of the bug-themed collectible card game is Book Bugs: Explorers of Stories Past and the programme aims to inculcate a love of reading in children.
---
NLB's Book Bugs: Redeem Cards from 14 Dec
In the NLB Book Bugs game, players are awarded points when they borrow books or eBooks. Points earned can then be used to redeem Book Bugs cards.
These cards will be available for redemption starting 14 December 2020 from card dispensers at the public libraries in Singapore. The cards can redeemed between 14 December 2020 and 30 September 2021.
From 1 to 13 December 2020, library users will be able to collect points, sign-up for a Bug-a-thon and participate in fringe activities in the lead up to the release of the new cards on 14 December.
---
-- Story continues below --
Be Explorers of Stories Past
The latest edition of Book Bugs, Explorers of Stories Past, is set in the mythical period before stories were put into books. During this time, bugs used to roam free and had the chance to transform every time a story was told.
The bugs act as characters in specific stories and children will 'travel' through different mythical lands to collect them.
Children can look forward to exciting new content based on local and regional stories and folktales in English and mother tongue languages. Expect to encounter Singapore stories and folktales such as Attack of the Swordfish and Badang the strongman.
There will also be as stories from the region such as Sang Kancil, Madame White Snake, and Tenali Raman.
There will also be quizzes and programmes which players can participate in to earn bonus points and Book Bugs merchandise.
Players can look forward to pop-up events and playoffs where children can to take part in language games and collect tokens. There will also be opportunities for children to play against each other with their collected cards.
---
Collecting Book Bugs Cards
Book Bugs: Explorers of Stories Past will have 74 new cards – 35 English cards and 39 Bilingual cards (13 from each language).
These cards will be released in phases based on the four different lands that the bugs reside in – Magical Forests, Mysterious Seas, Mystical Mountains and Marvellous Homes.
The Book Bug cards will be available at all public libraries, except library@esplanade, library@orchard and library@chinatown, and Choa Chu Kang Public Library, which is currently under renovations.
---
Nurturing the Love for Books
Book Bugs: Explorers of Stories Past is in line with NLB's Readers for Life, Learning Communities, Knowledgeable Nation vision. It aims to encourage awareness, appreciation, and greater discovery of Singapore's and the region's rich history and culture. To develop the programme, the Book Bugs team made use of NLB's collection of Singapore and Asian Children's Literature.
Get more details about Book Bugs here.