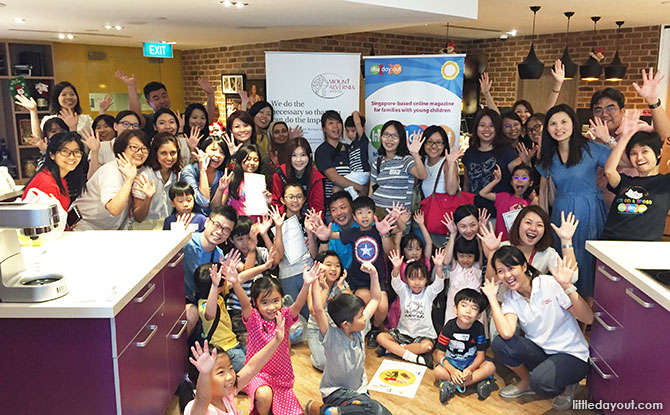 Healthy food is yummy, especially when you cooked it yourself! That's what kids and their families did at the Little Day Outing with Mount Alvernia Hospital: Creative Cooking Family Challenge.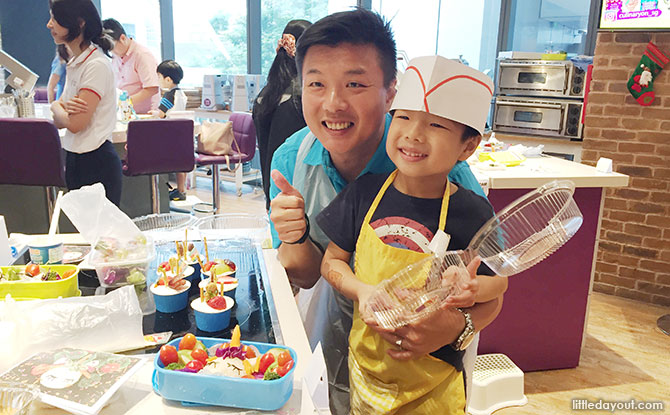 They made teddy cupcakes from scratch, using a recipe that was tweaked to include more nutritious ingredients, and also created their own animal sushi bentos.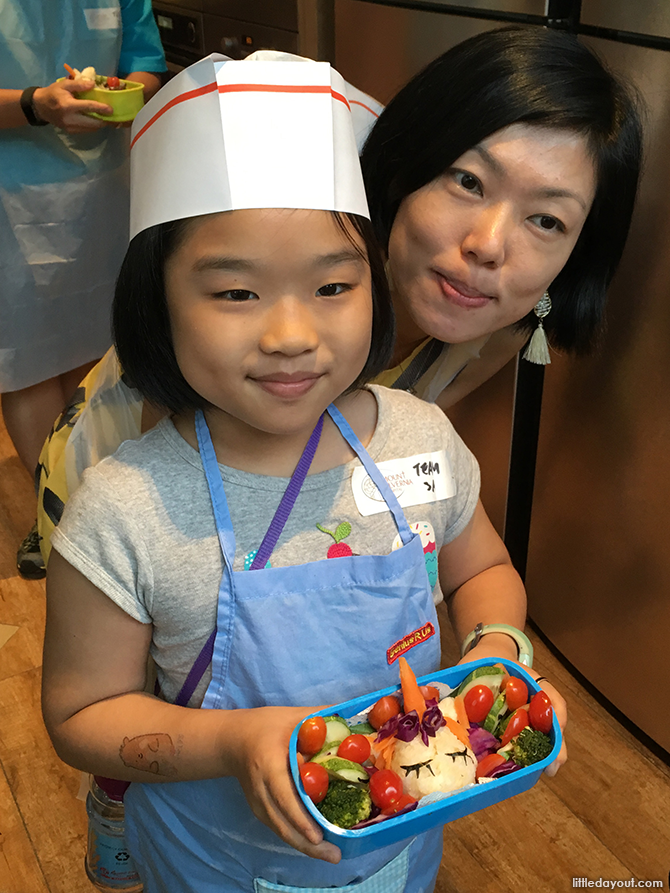 Learning About Nutrition
The hands-on cooking experience provided participants with the opportunity to apply what they had learnt from the experts in nutrition, Mount Alvernia Hospital's dieticians, in the earlier segment of the programme.
The children had fun discovering about the Healthy Plate through craft, while the adults benefitted from an interactive session on food label reading.
---
-- Story continues below --
"I learnt quite a few things," said one participant when asked if she enjoyed the nutrition session with the dieticians.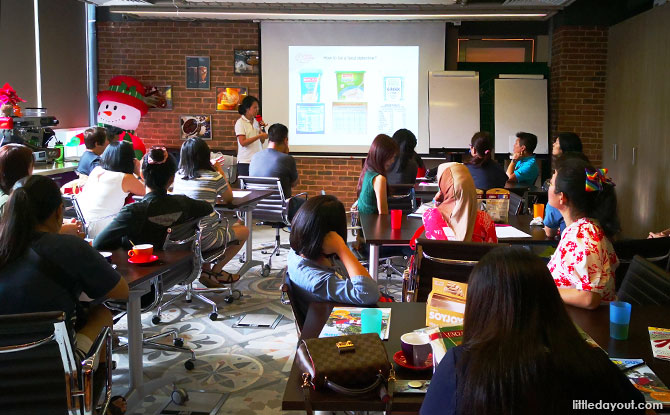 Cooking Up A Healthy Storm
To up the excitement level of this Little Day Outing, a competition element was included in the cooking segment. The completed food items were judged on criteria such as nutrition, creativity and presentation, and teamwork.
The competition was meant to be a friendly one, and participants were reminded about how the process of learning to prepare nutritious food was more important than the end result of winning.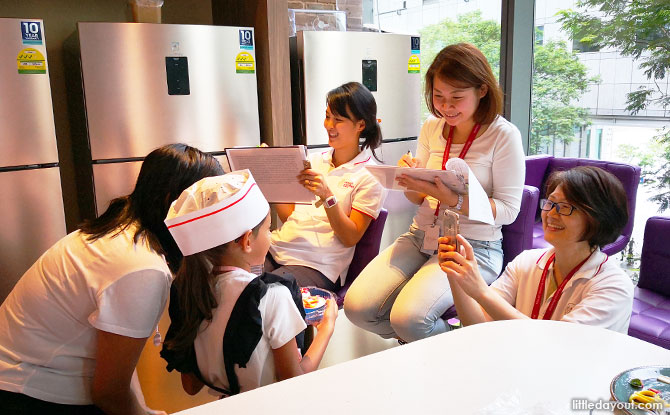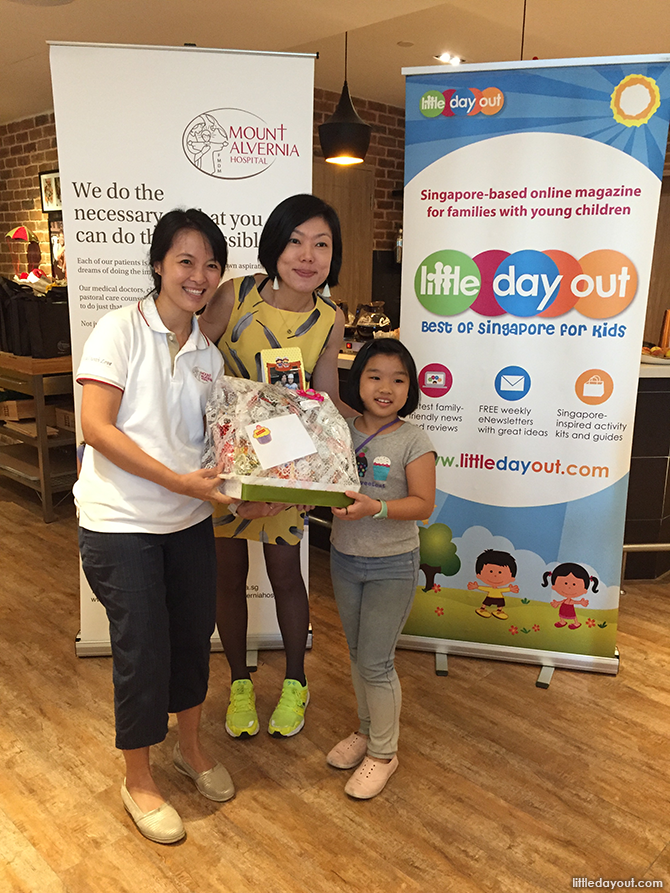 Passing The Taste Test
After the exhilarating countdown to the end of the cooking time, came the true test of the culinary experience: Participants were to eat what they had cooked for lunch!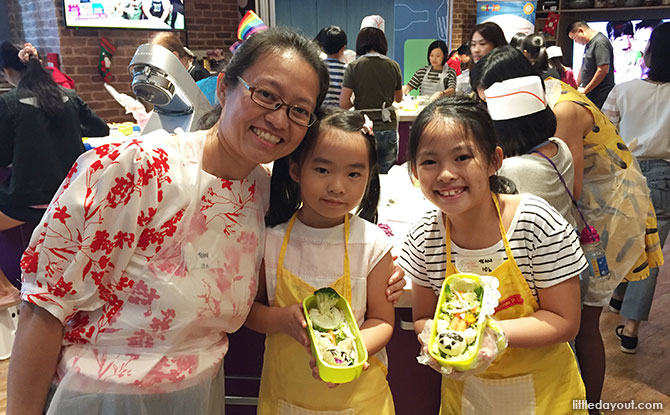 The verdict? "Yes!" a young participant answered emphatically when he was asked if the nutritious food was nice.
Mission accomplished!
Judging by the smiles on the participants' faces, everyone had a great time at the Creative Cooking Family Challenge.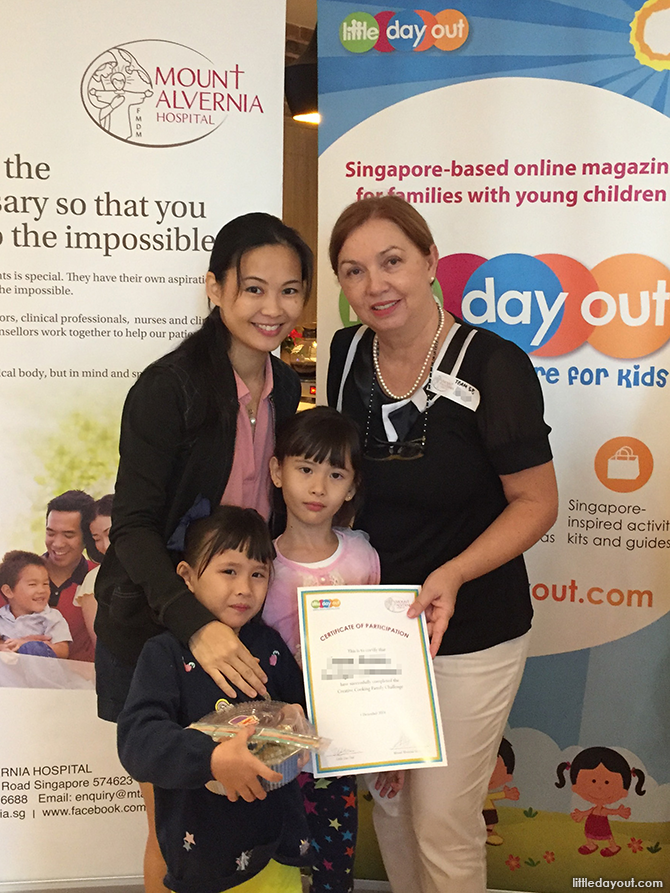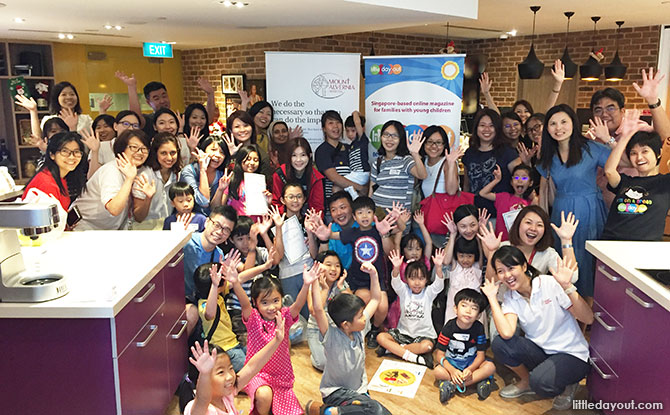 See more photos of the event here.
Little Day Outing with Mount Alvernia Hospital: Creative Cooking Family Challenge is organised by Little Day Out and presented by Mount Alvernia Hospital.