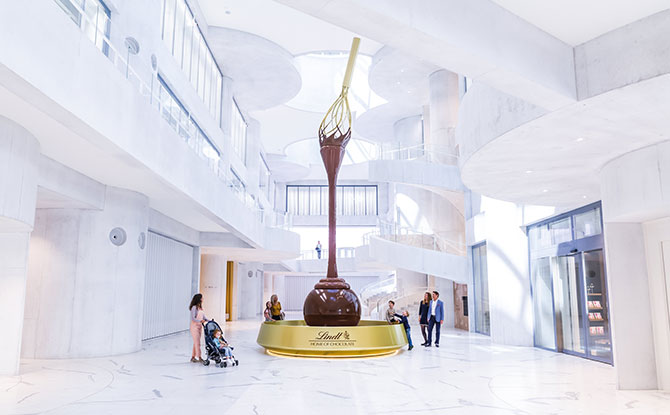 The centrepiece of the Lindt Home of Chocolate, the world's latest chocolate museum, is an over 9-metre chocolate fountain.
It opened earlier in September 2020 with tennis star Roger Federer and Swiss Federal Council Ueli Maurer doing the honours.
---
Lindt Home of Chocolate: Chocolate Competence Center
The Lindt Home of Chocolate is an interactive museum, research plant and open-view production line all-in-one. It has been billed a "Chocolate Competence Center".
---
-- Story continues below --
Lindt has a history of more than 200 years and is one of the pioneers in the Swiss chocolate industry.
Chocolate is very much a part of the Swiss identity. Roger Federer was quoted as saying, "The Lindt Home of Chocolate is a unique chocolate experience and I look forward to coming here with my kids."
---
Interactive Exhibits & Huge Chocolate Fountain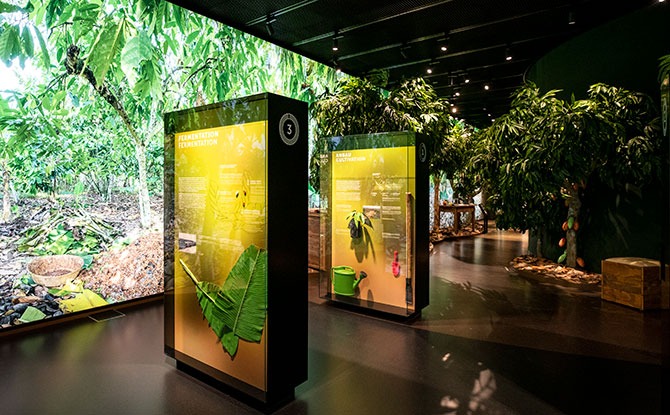 One of the highlights of the Swiss chocolate museum is a 1,500 square metre exhibition that shows the journey which chocolate takes from a cacao bean to a delicious piece of confection.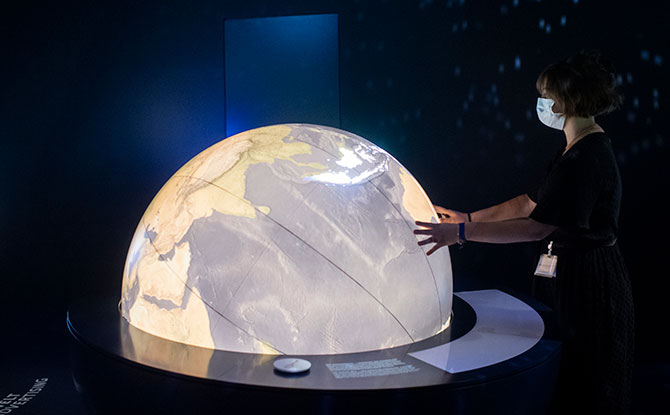 It also reveals some of the secrets of chocolate making.
A quintessential part of any chocolate museum visit is tasting the chocolate. At the tasting room, visitors can do just that.
Lindt Home of Chocolate also has a the world's largest Lindt Chocolate Shop, Switzerland's first Lindt Café and a Chocolateria that offers courses on chocolate making.
The museum is located at Kilchberg, Switzerland.