Before visiting York's Chocolate Story, we never realised the northern city's connection with household names like Kit Kat and Smarties. After a visit to the attraction, we were left both enlightened and delighted; it was one of the highlights of our visit to York, United Kingdom.
York's Chocolate Story consists of a guided tour which starts on the hour and covers two floors of exhibits.
Chocolate Families of York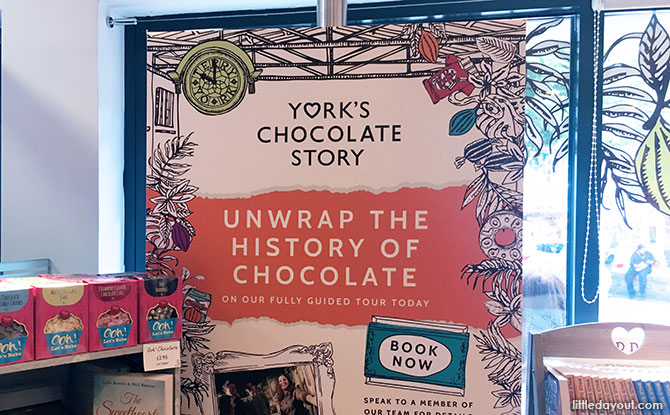 From the ground floor, where the shop and ticketing counter were located, we took the lift up two storeys and found ourselves standing in a mock Victorian-era York street. Our guide provided an introduction to the families from York associated with chocolate, such as the Rowntrees and Terrys.
---
-- Story continues below --
We knew that it was going to be a good tour when our guide started handing out samples of Victorian-style chocolate for the group to try. We thought, "What a brilliant idea to include tastings on the tour." as we munched on the sweet nuggets of chocolates.
The remainder of the tour on this level was dedicated to telling the story of cocoa and York's association with chocolate. For example, we learnt that both Kit Kat and Smarties originated in York.
While York's Chocolate Story isn't very large, the attraction deserves kudos for its clever use of multimedia to keep the storytelling engaging, bringing the tales of chocolate to life. Plus, there were all the chocolate tastings too. Unfortunately, no photography is allowed on this floor but it was still a memorable experience.
---
Chocolate Treats – From Bean to Bar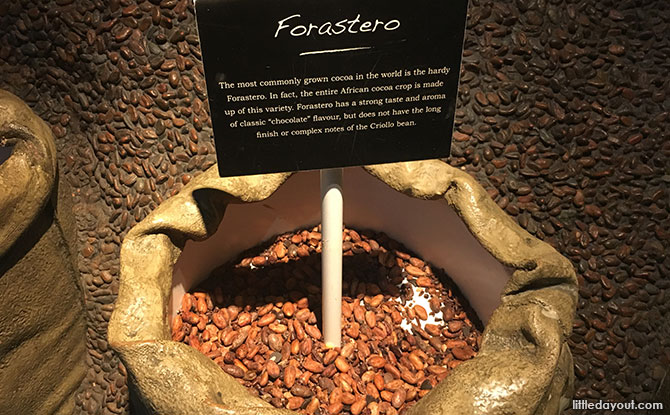 The guided tour continued one floor below with a look at how chocolate is processed and manufactured.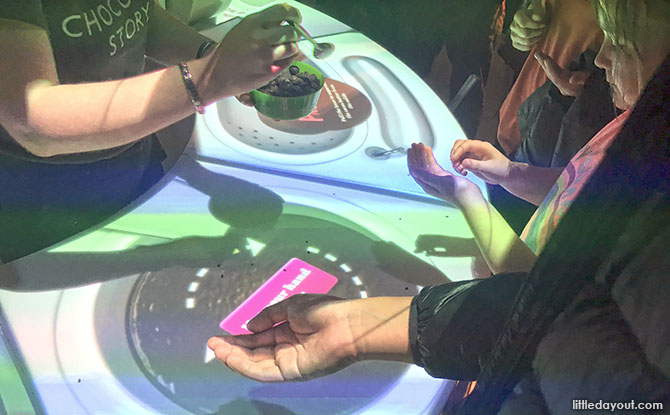 At an interactive station, our guide took us through the process of how cocoa beans are turned into chocolate bars.
At another spot, we were taught the "proper way" to taste chocolate, just like a connoisseur. We used all senses – sight, smell, sound and taste – to evaluate a piece of chocolate.
There was also a chocolate lolly decorating activity where everyone got to make their own chocolate on a stick.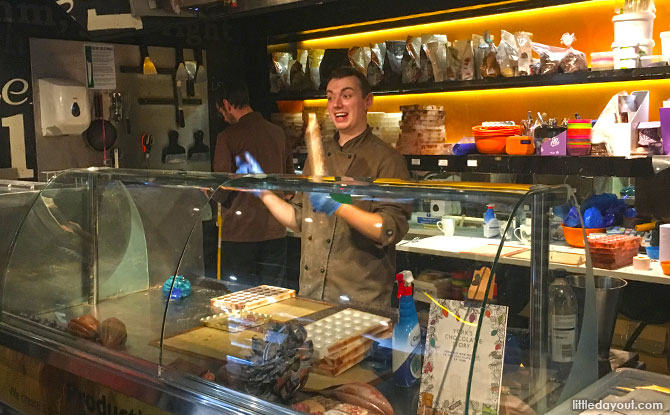 The tour at York's Chocolate Story ends with a demonstration by the in-house chocolatiers showing how pralines are made.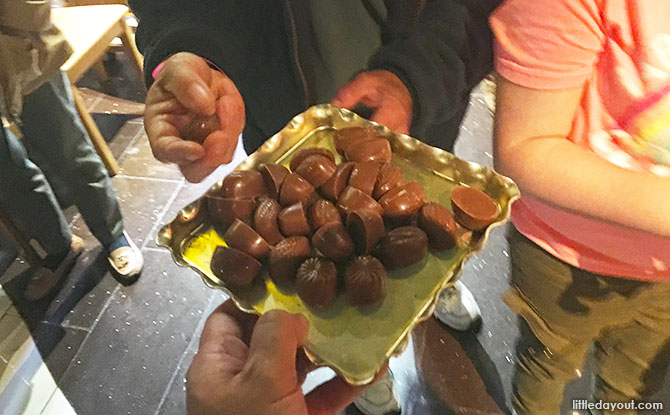 This was followed by even more chocolate tastings!
The visit to York's Chocolate Story was thoroughly enjoyable and highly recommended for families, children or anyone who simply loves chocolate. It is both educational, informative and a great excuse to sample some chocolate!
---
York's Chocolate Story, York, United Kingdom
Where: 3-4 Kings Square, York YO1 7LD, UK
Website
If you enjoy chocolates, you may also enjoy reading about the Lindt Home of Chocolate.