The perfect little day out is one that involves nature, says Kelvin Ang, the dad behind well-known parenting blog Cheekiemonkies.
"My kids love nature – whether plants or animals," said the 38-year old financial consultant, whose blog charts his family's adventures around Singapore. "They stop and really take the time to appreciate what's around them."
This year, his blog turns 10 years old.
And Kelvin is celebrating the anniversary by authoring a book called Got Kids, Go Where, which lists a whopping 500 activities and places you can bring your kids to in Singapore.
---
-- Story continues below --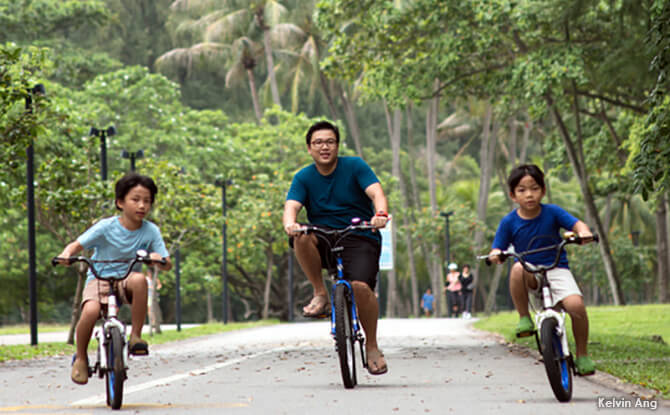 Worth the Sacrifice
The father of three kids clearly prides himself on being there for his children and spending time with them, which always involves a struggle of priorities between work and family.
But his flexible work hours as a financial planner allows him more time with the tykes. "I do not meet clients on weekends. The income suffers a bit, but that's expected."
"All dads should acknowledge that, if we want to make time for our kids, there has to be some sacrifice. We can't say we want a perfect career and a job that pays extremely well, and yet be actively involved in our kids' growing up years."
Yet, one of his regrets is that he hasn't spent enough one-on-one time with his wife Sharon, who works as a HR executive.
Following a health scare this year, where she was rushed to hospital after a month of extreme stomach pains, nausea, and a loss of appetite, Kelvin thought deeper about his marriage.
"When you're married for so long, you tend to neglect your spouse. Now we try to go out on dinner dates once a week," he said.
"But I have no regrets as a dad. When I first became a dad 10 years ago, I knew that I always wanted to be there for the kids."
Kelvin has two sons and a daughter – Ashton, 10, Ayden, 8, and Alethea, 4.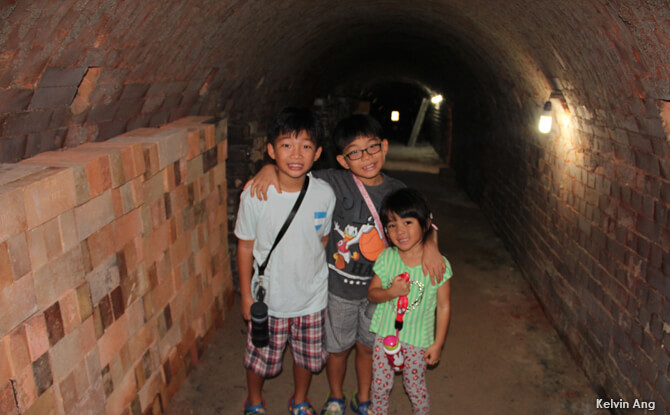 He enjoyed going out with the monkies so much that he started documenting their activities in a blog – originally started by his wife –  in 2005 when Ashton was born.
"In early years of the blog, people often expected a mummy blogger. But when I turned up at events, they would do a double take."
---
Got Kids, Go Where?
Kelvin's little compendium covers a wide array family-friendly activities – from play, heritage, nature, eating places, to short trips out of Singapore.
If you're having a head-scratching moment and drawing a blank, Got Kids, Go Where? is quick and useful directory of places to go and things to do. Each listing even has a rating, so you know whether it's worth your time.
After five months of research and dragging the monkies everywhere, taking notes and snapping photos, Kelvin finally completed the book. Some of the chapters include Top 10 Extreme Adrenaline Rush Experiences, Top 10 Day Trips out of Singapore, and Top 10 Supper Places.
The segment Top 10 Day Trips out of Singapore is a pretty useful shortlist of places to go out of the country. Needless to say, there is also a section on staycations if you don't feel like travelling too much.
Interestingly, Kelvin's kids enjoyed the unusual activities the most – for instance, Jurong Fishery Port and Haw Par Villa.
"One of most memorable moments was when we lost my second son Ayden at LEGOLAND in Malaysia," said Kelvin. "In a state of panic, we went round looking and shouting his name. But we found him eventually. He walked back to the ticketing counter and waited for us there."
---
Have a Little Day Out
The best place to learn is outside, Kelvin said.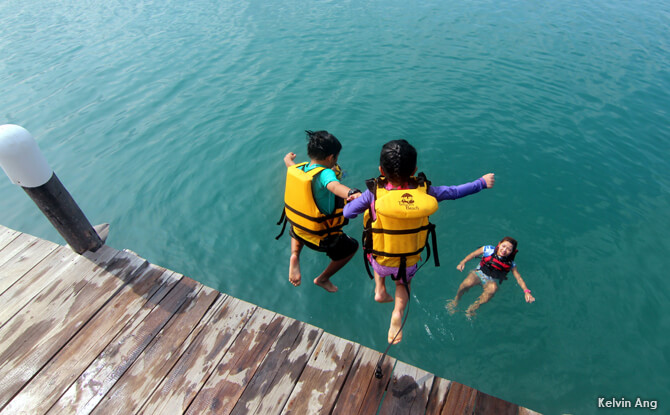 "I believe in experiential learning. The outdoors offers a lot of learning opportunities for kids, skills that you can learn in the classroom."
"In fact, my son recently scored full marks for his oral exam during his mid-year exams," Kelvin grinned.
"The question which his teacher asked him was: What do you do during the weekends? Needless to say, he had lots to tell!"